Software Bootcamp
April 12, 2021
The Software Bootcamp that was part of a collaboration between the Wyoming Innovation Network, TriHydro, and Cardiff University has come to a successful close. After two weeks of development, students from higher learning institutions from around the State of Wyoming presented TriHydro representatives with demonstrations of their completed solutions. For more information about the WIN initiative, click here. And for more details about the Software Bootcamp, click here.
The Problem 
Over the last 5 years, Trihydro has completed an average of 850 proposals per year. Proposal amounts range from $1,000 to over a million dollars. A couple of questions that continuously arise during the proposal effort are "Who has project experience that lives near the project location?" and "Who has relevant experience related to this proposal?" To answer those questions, a company-wide e-mail is sent requesting expertise in the line of work and project area. Employees can call the marketing team to determine relevant project experience, rely on other staff to respond (e.g., long-term employees), or maintain their own Excel file containing a list of staff and their areas of expertise.
The Teams
Several dozen faculty, administrators, and graduate students from Wyoming's public institutions of higher education participated as mentors to over twenty students representing these different institutions:
The students were grouped into four different groups: Cobalt, Platinum, Zinc, and Copper. 
The Technology
Students were given a very basic starting website interface that was written with the Python Flask framework. The test information was stored in an SQLite database for students to develop against. Teams were then given access to a cloud-based development environment provided through Gitpod. Team members were able and encouraged to actively collaborate inside this environment and with other various communication methods such as Zoom or Slack.
The Results
Cobalt Team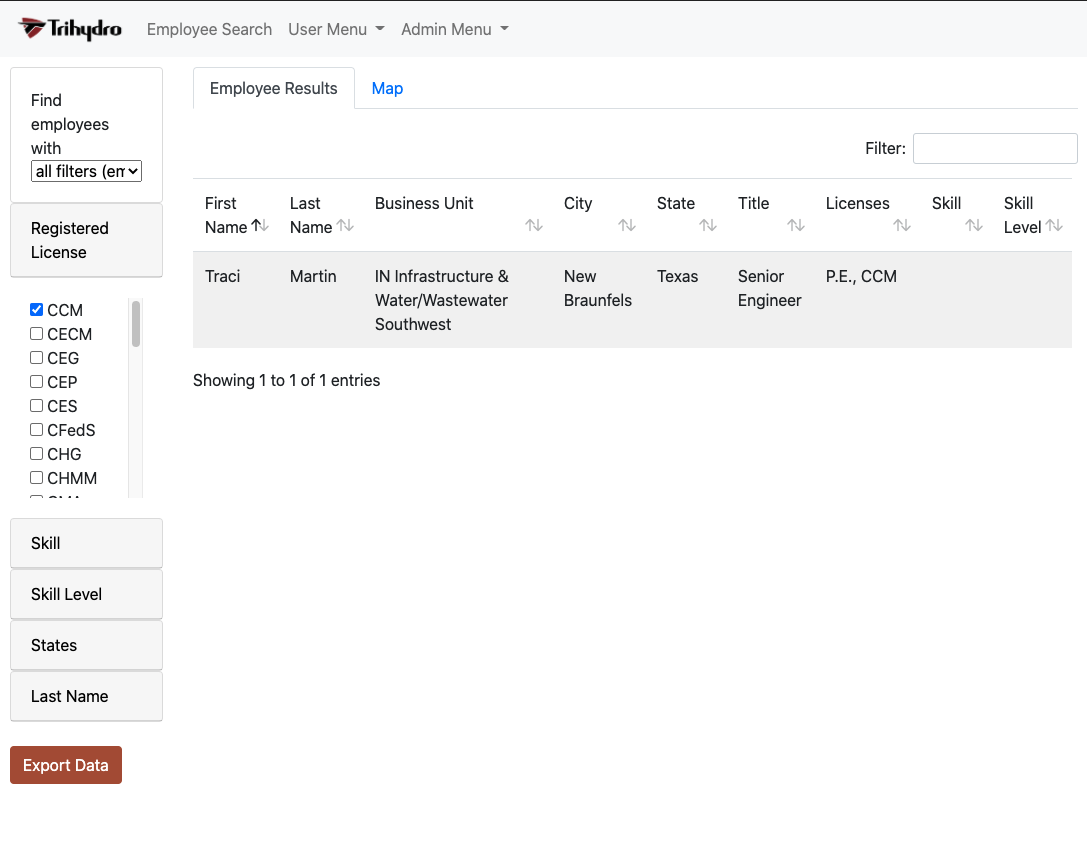 Zinc Team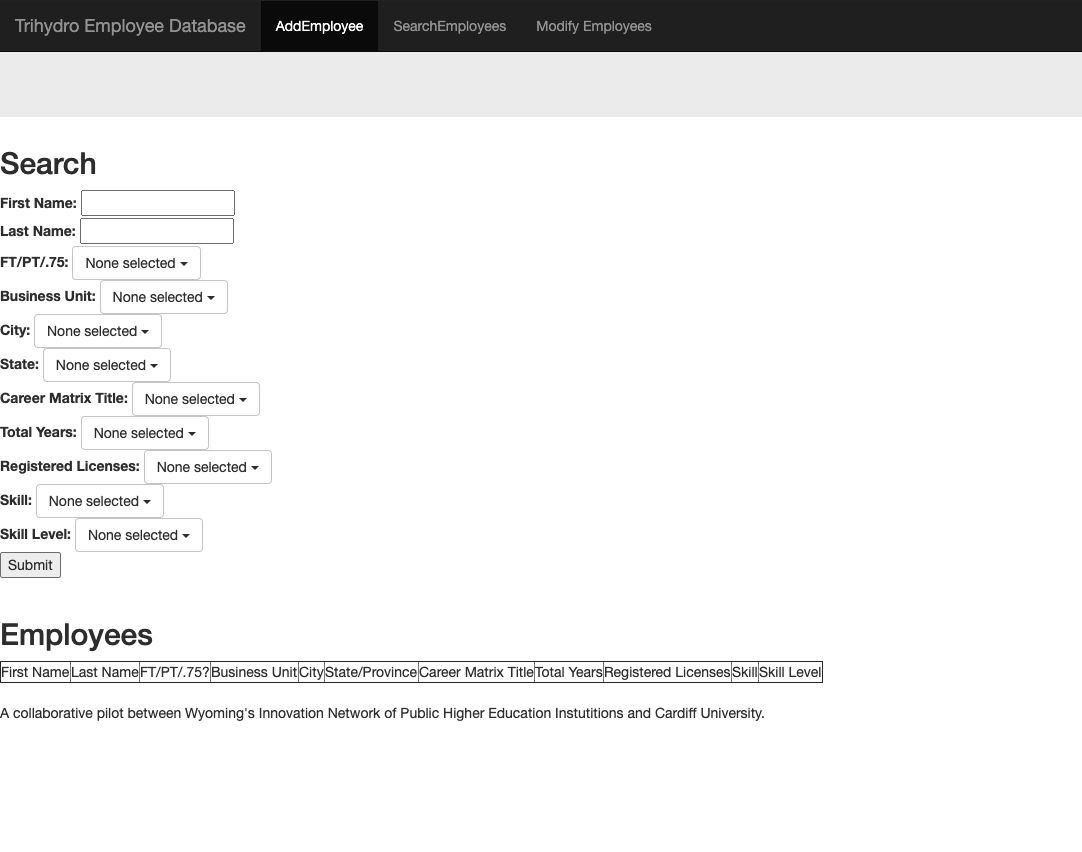 Platinum Team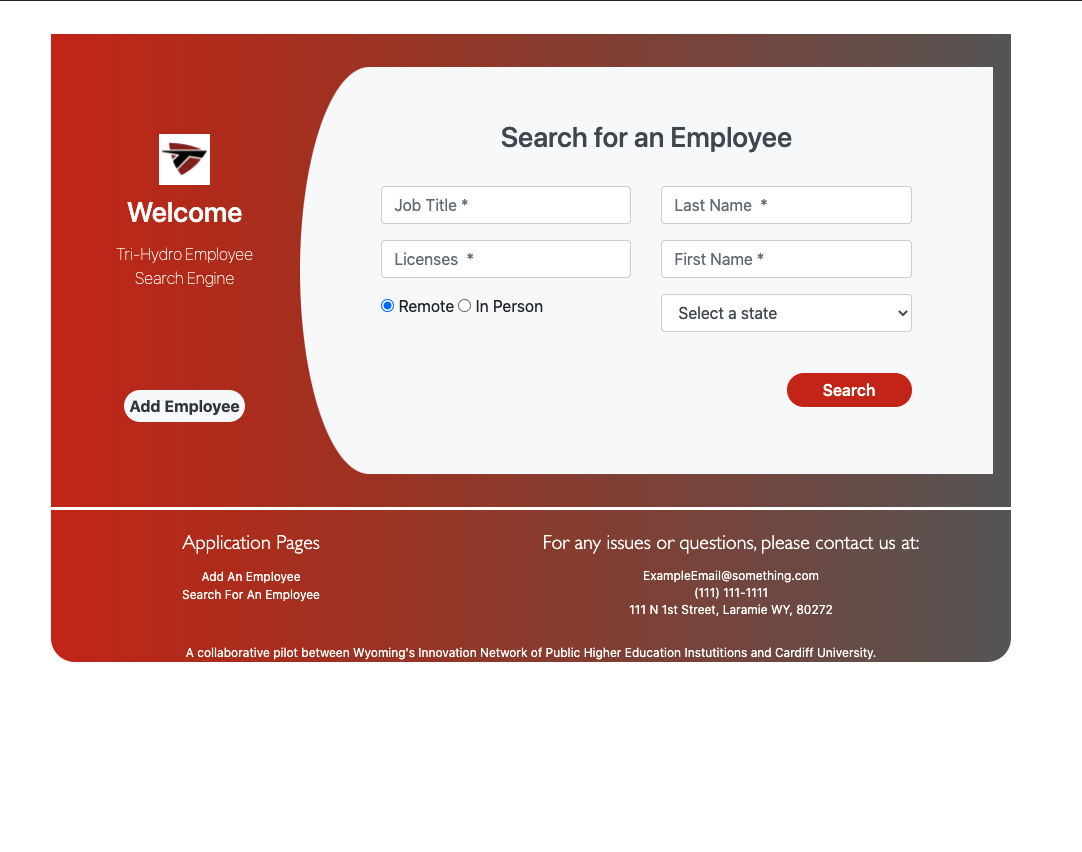 Copper Team