Chemical and Petroleum
Engineering, Dept. 3295
1000 E. University Ave.
Laramie, WY 82071
Phone: (307)766-2500
Email:
chpe.info@uwyo.edu
Department of Chemical and Petroleum Engineering
Welcome to the Department of Chemical and Petroleum Engineering at the University of Wyoming! Our department, consisting of 29 faculty, 75 graduate students and approximately 500 undergraduate students from all over the world. 
We offer courses that prepare students for careers in chemical and petroleum fields, our state of the art equipment provides higher levels of research capabilities, and our award-winning faculty create innovative and rigorous research opportunities for graduate students.
Department News
2015 Pump Jack PETE Golf Tournament

The Third Annual Pump Jack PETE Golf Tournament to support the University of Wyoming SPE and AADE student chapters will be held at the Three Crowns Golf Club on Tuesday, September 15th, 2015. This golf tournament will serve as a fundraiser to allow UW petroleum engineering students to attend national conventions, local chapter meetings, as well as pay for certifications, and lecture series.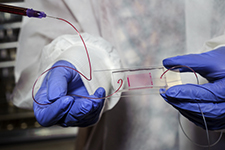 Learn more about Chemical and Petroleum Engineering's innovative research programs.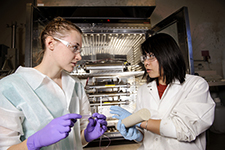 Explore degree offerings for Masters and Doctoral degrees in Chemical and Petroleum Engineering