Chemical Engineering
EN 4055
Dept. 3295
1000 E. University Ave.
Laramie, WY 82071
Phone: (307)766-2500
Email:
che-info@uwyo.edu
Department of Chemical Engineering
Welcome to the Department of Chemical Engineering at the University of Wyoming! Our department, consisting of 29 faculty, 75 graduate students and approximately 500 undergraduate students from all over the world. 
We offer courses that prepare students for careers in chemical and petroleum fields, our state of the art equipment provides higher levels of research capabilities, and our award-winning faculty create innovative and rigorous research opportunities for graduate students.
News
April 25, 2016 — The University of Wyoming Graduate Council has selected this year's graduate education award winners.
[+] Expand to see more news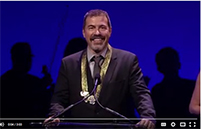 Hear Dr. Alvarado's speech when he received his award from the Hispanic Heritage Foundation.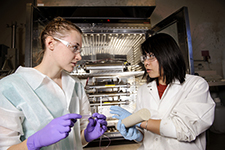 Explore degree offerings for Masters and Doctoral degrees in Chemical Engineering.