Geotechnical Earthquake Engineering: Innovative Solutions in Modeling, Design, and Education
People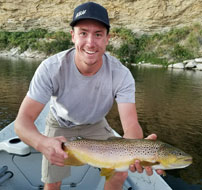 Joshua Frazier
Joshua Frazier graduated with a BS in Civil Engineering from the University of Wyoming in May 2017. Raised in Casper, Wyoming Josh enjoys fishing, mountain biking, and anything outdoors. During many summers of his undergraduate career, Josh worked for the Forest Service as a member of the Wyoming Hotshots. Fighting fires all around the intermountain west including fires on the U.S. borders near Canada and Mexico. His love of the outdoors led him to study Civil Engineering so he could have the opportunity to work outside. Josh enjoys studying both geotechnical and hydraulic engineering and aspires to be a practicing engineer as a consultant.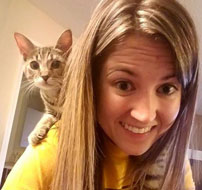 Tiffany Scott
Tiffany Scott is pursuing a Master's Degree in Civil Engineering with an emphasis in Geotechnical Engineering. In her free time, she likes to hike, watch and play sports, and travel. Tiffany earned her Bachelor's degree at the University of Wyoming in Architectural Engineering (Structural Focus). She was the Architectural Engineering student of the year in 2016. Tiffany's love of the college and students at UW earned her this title. Upon graduation, she hopes to get a job at a large Structural Engineering firm and pursue her dream of working for Disney as an Imagineer. Go Pokes!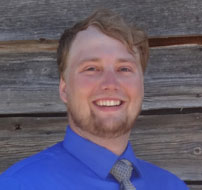 Troy Covill
Troy Covill is currently finishing a Bachelor's degree in Civil Engineering as a student at the University of Wyoming. Troy was born in Morgan, Utah before his family moved to Pinedale, Wyoming, and now resides in Laramie, Wyoming. Covill enjoys soccer, basketball, snowboarding, and other outdoor activities. He is also interested in videogames and spends much of his time hanging with close friends. Troy has worked as a Field Technician conducting Geophysical surveys for the Wyoming Center for Hydrology and Environmental Geophysics (2015, 2016) and more recently as an intern for Dietzler Construction. Upon completion of a Master's degree Troy aspires to be the "Most Interesting Engineer in the World".