Past Fellowship Winners
Below are previous winners of the Larsh Bristol Photojournalism Fellowship. Since 2008, the fellowship has supported numerous University of Wyoming students. These photojournalists have used strong visual storytelling to highlight many corners of the natural and human world.
2022: VANTA E. CODA III
The Union Pacific Railway has been a staple of Wyoming's history since 1867 and helped establish it as a state. But a University of Wyoming student is showing us that it is not an artifact from a bygone era, but is still an important industry today. Vanta E. Coda III spent the summer photographing the legacy of the Union Pacific Railway in Wyoming and understanding its modern-day importance.
Having a father that worked in the railroad, the inspiration for his presentation, "Wyoming's Heritage to the Rails," came from a place of childhood wonder. He saw the beautiful stories encapsulated in the railway and the people who help it function.
"I wanted to show people that the railway is still here and still positively impacts people," Coda said. "It is not just about the trains. It is about the people who work behind the scenes on the railroad who are not recognized enough."
2021: COlt duncan
Wyoming is best known for its breathtaking and vast landscape and is one of the most visited and beautiful of the 50 states. Home to Yellowstone National Park, the world's first and oldest national park, and Grand Teton National Park, this is the best of wild and natural America. No doubt, it's a mecca for nature lovers and outdoor adventurers.

Colt Duncan focused on exactly this -- capturing places that still feel wild and untamed in the vast landscape of Wyoming.

With "WILD – For the Love of Places Untamed," Duncan wanted to show people that there are still places that humanity has yet to tame, places that continue to persist and thrive throughout time, blissfully ignorant to mankind's presence.

"These places still represent pure natural beauty, not because they ask for attention, but because they will continue to be miraculous even when no one is there to see."
2020: CONOR MULLEN
The year 2020 has been a year of the unthinkable and changing the way we live our lives. The pandemic took a toll in majority of our lives and in a lot of industries across the globe, including the tourism industry, which was Conor Mullen's main inspiration for his photojournalism project.

Especially with the pandemic that was certainly changing how Yellowstone would look like normally during the summer, he was intrigued in seeing how it also impacts people's businesses, livelihoods, and personal health of those not only directly in it but also who are surrounding the national park.

However, the impact of the pandemic was still greater. Jackson Lake Lodge's diner, which is normally bustling with people throughout the day was closed. The place where you usually must wait in line despite the abundance of seats, are now empty and deserted, with their furniture and photos on the wall all covered up with cloth.

Jackson Lodge which is typically filled every inch of the corner of their lobby with visitors, was just an empty space.

These scenes were what Mullen was trying to convey in his photojournalism. Documenting the impact of the pandemic in a large geographic area, not only in the national park itself, but the Greater Yellowstone area, that would also include the Grand Teton National Park, Cody, Lander and even parts of Idaho.
2019: christina Kamaile dElong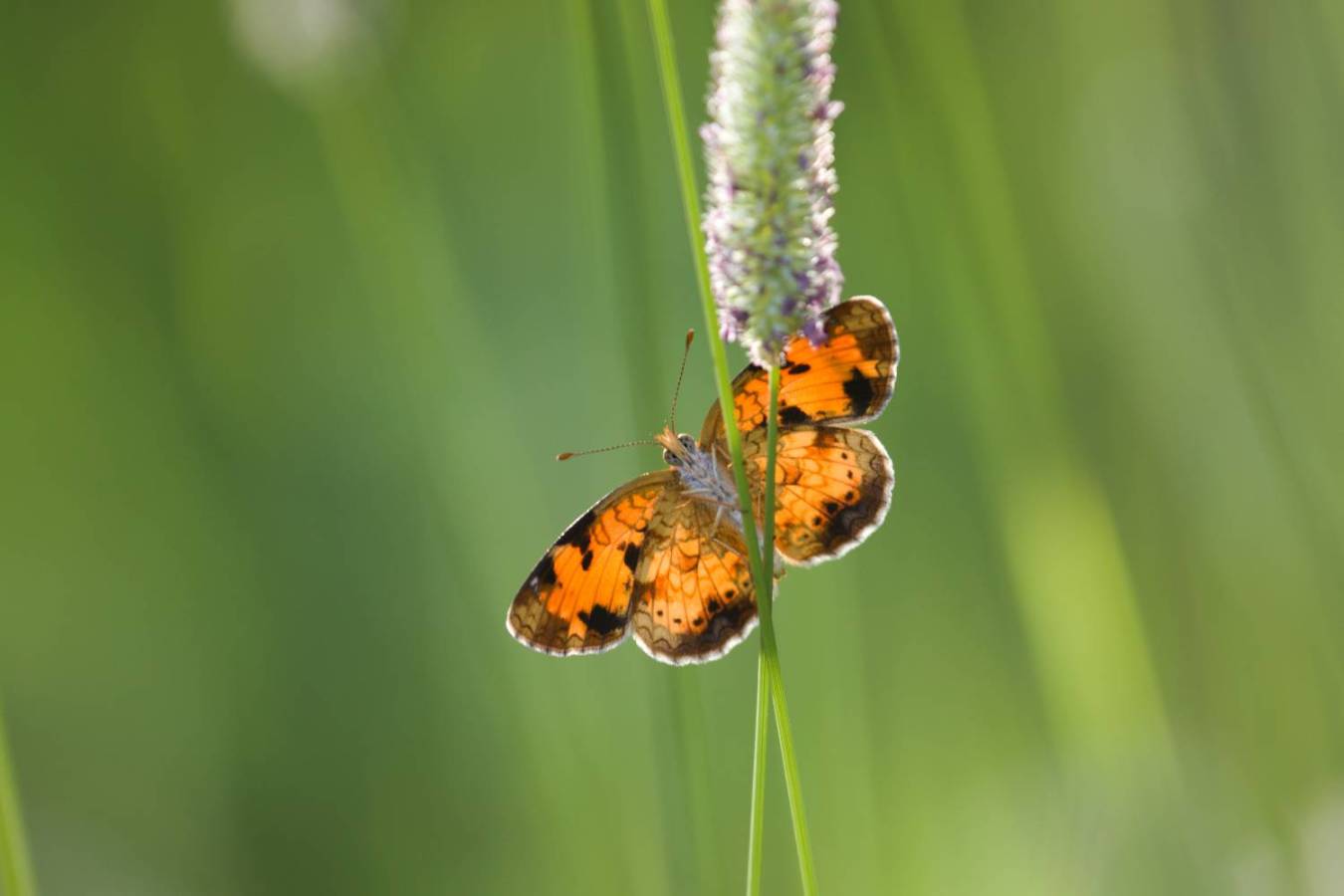 Pollinators are declining globally, and the pollinators of Wyoming are no exception. Christina Kamaile DeLong sought to portray some of the beauty and diversity of the butterflies and bees in eastern Wyoming with her project, "Pollinators: A Hidden World of diversity." Pollinators need help from the public, and DeLong hopes to get people excited about pollinator conservation with the pictures from this collection as well as collections to come.

DeLong is a Wyoming native and will graduate with a bachelor's in zoology in 2021. She is passionate about pet care as well as conservation for the native plants and animals in Wyoming, and she plans to go on for a master's and a PhD. She hopes to eventually land a job that facilitates research and allows her to share her enthusiasm with students and the general public.
2019: Michael Gjellum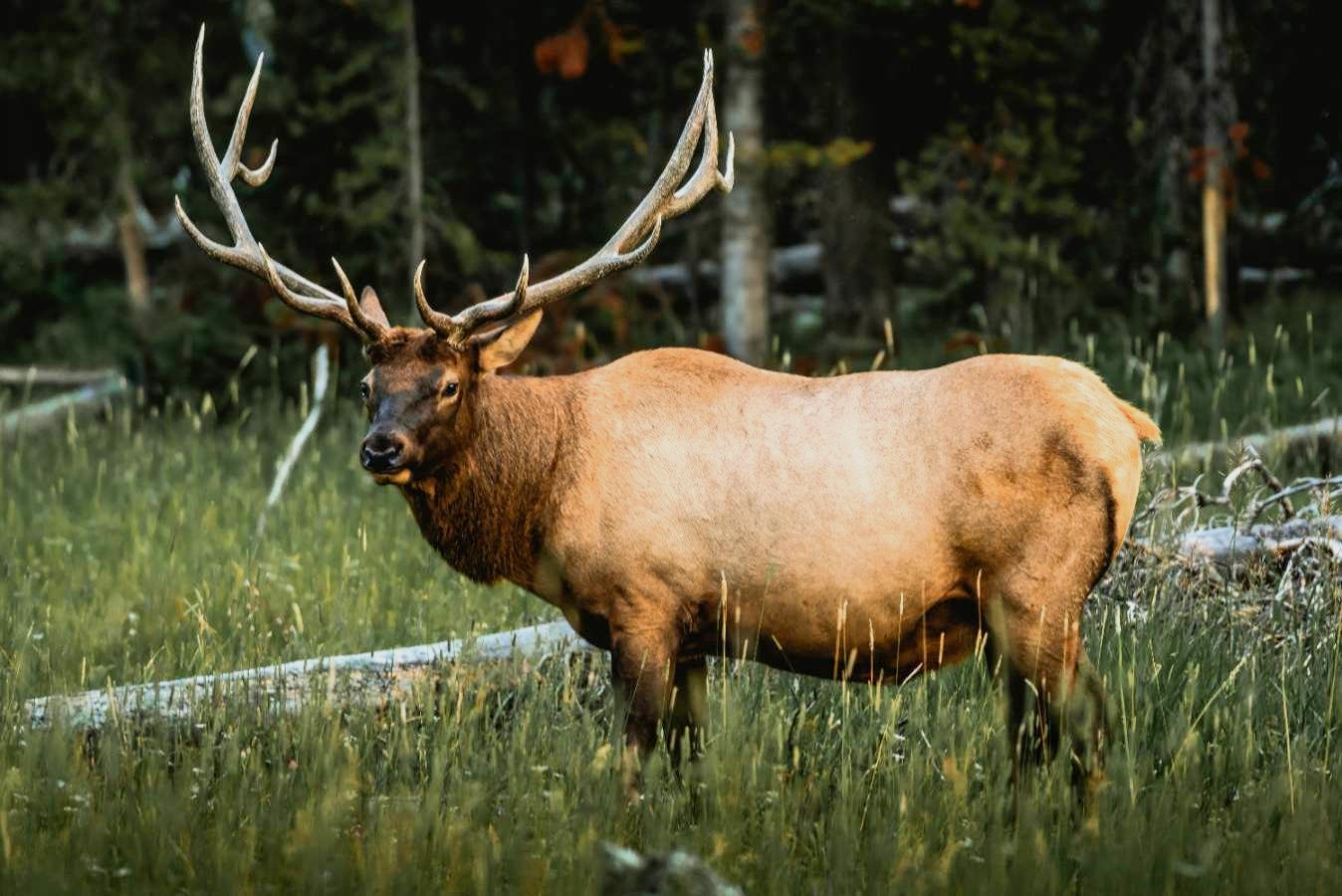 "Phoenix: Life Arises from the Ashes" is a story of life and death in the coniferous forests across the western United States. Each year millions of acres are consumed by wildfires and the news portrays these events in negative tones. However, these forest fires are a natural event that has occurred for hundreds of thousands of years. From the ashes of fiery flames can rise hillsides covered in beautiful flowers and provide a new and unique habitat to wildlife. The purpose of this project was to touch on the natural cycle of fire and that not every fire is a bad fire while also highlighting current fire management practices are not sustainable limiting the likeliness of a healthy future for our coniferous forests. 
Michael Gjellum is from Golden, Colorado but spent most of his free time in the mountains of southern Colorado. It is here that his love and bond with nature and wildlife was formed. Photography has been a big part of his life and is an outlet for him to tell stories and to express himself. He currently is working on several other grants documenting wildlife and working to understand our diverse ecosystems. Michael graduated in the spring of 2020.
2018: Jamie Lindsey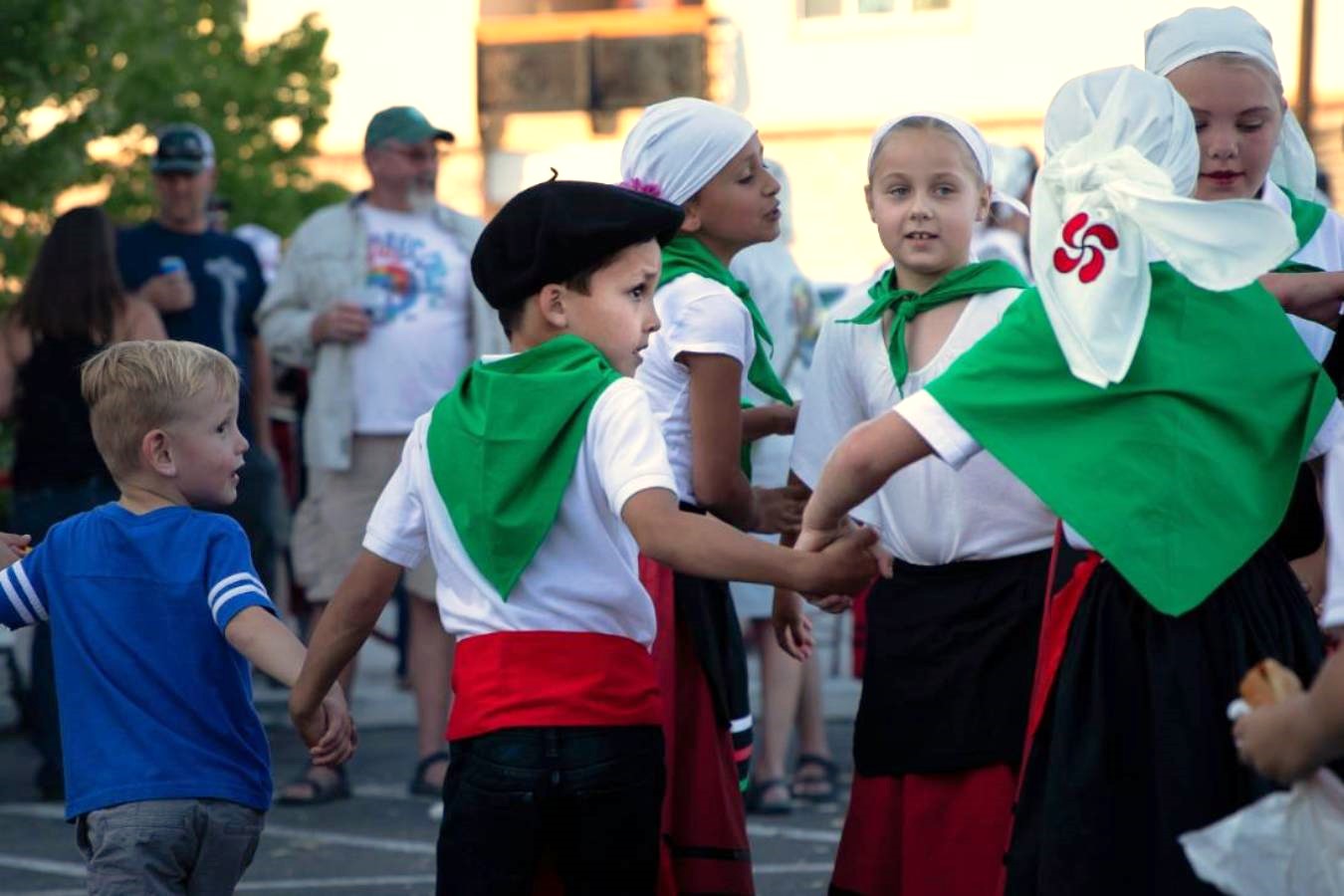 The discovery of gold in California stimulated a large influx of immigration to America, including the Basque people from Europe. However, they discovered a more lucrative trade: sheep herding. Lindsey's project examines how the Basque portray themselves through festivals as well as in their everyday ranch life in Wyoming.
Lindsey is a Wyoming-based artist interested in sculpture, apparel design, and photography. She holds a bachelor's degree in Visual Arts from the University of Wyoming. A principle theme in Lindsey's work is the preciousness of memory and experience in developing the complexities that make each individual life unique. Lindsey enjoys time with her two fluffy cats, exorbitant amounts of hockey and frequent trips to Red Rocks.
2018: Tamara Rodgers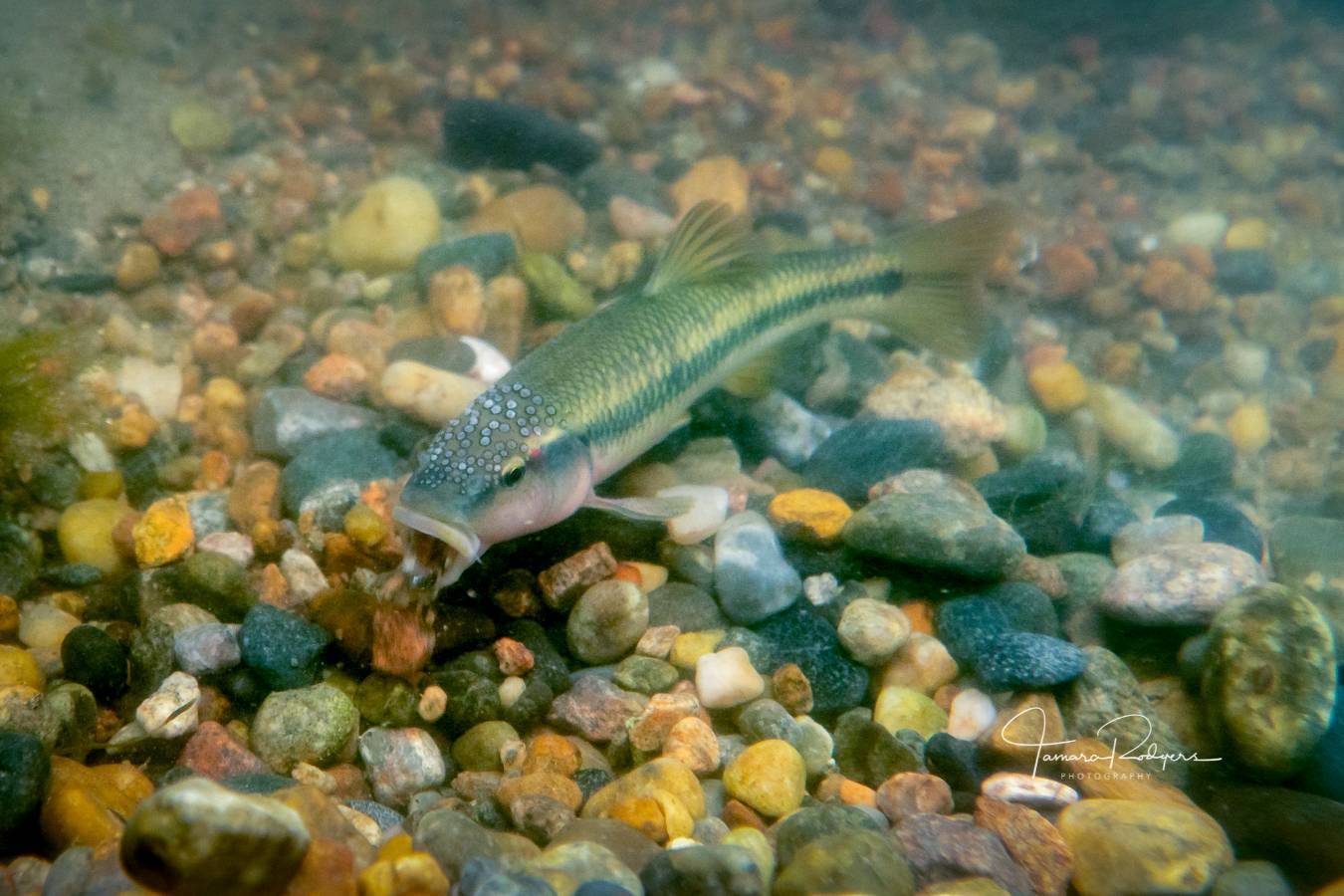 "Small Fish, Shallow Water" focused on a small native Wyoming fish that many have never heard of, the Hornyhead chub. Rodgers' main goal of this photojournalism project was illustrate the conservation efforts of The Wyoming Game and Fish Department who have named the Hornyhead chub a species of greatest conservation need. Because of its vulnerability, declining populations and geographic limitations to the North Laramie and Laramie rivers, the Hornyhead chub is at risk of being lost in Wyoming.
Rodgers studied visual art at the University of Wyoming, graduating in Fall 2019. Using photography as a visual tool to tell stories has been a passion of hers for several years. Rodgers lives in Cheyenne with her husband, daughter and border collie.
2017: Will Wise
"In the Bed of a Truck" is a documenting project that showcases the seasonal homeless workers who make their home in the national forest around Jackson Hole throughout the summer months. This seasonal crisis comes from a lack of affordable housing but the availability of good-paying jobs. Wise's project highlights the truth of workers being forced to make a trade off between having a place to live or saving money.
Wise was raised in a small town outside of Jackson Hole called Victor, Idaho. He became interested in photography at a young age and has always been most interested in photojournalism. Wise came to the University of Wyoming as a transfer student in 2016.
2016: Sydney Edwards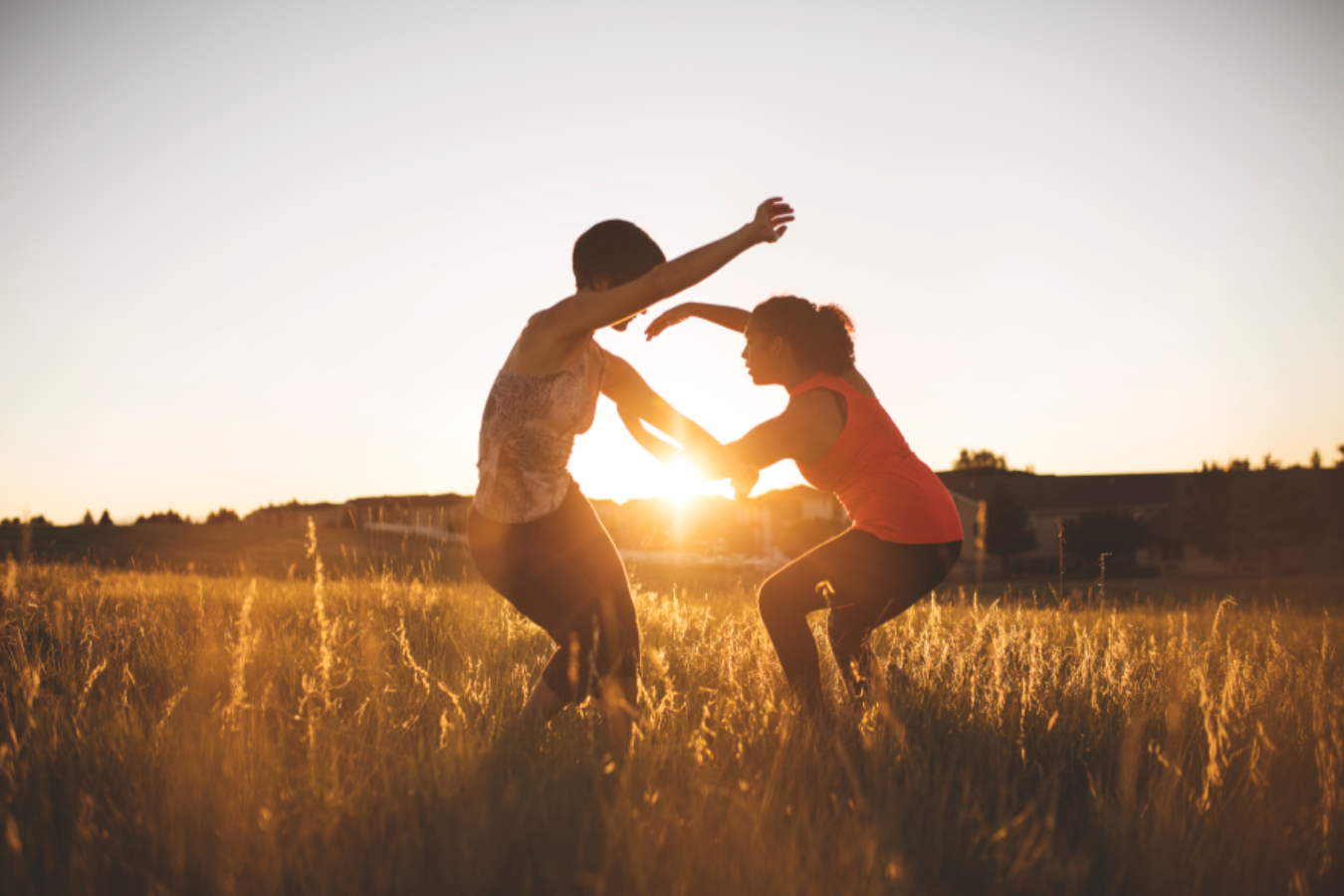 "Dance in Unlikely Places" is a group of five dancers and visual artists from the University of Wyoming who tour locations and perform for a diverse audience, and sometimes, for no one at all. Sydney Edwards is a part of this troupe and documents the ways in which the group performs. Edwards photographs dances among natural Wyoming sites to create a connection with space as well as dances within community settings, such as historical sites and care centers. The troupe strives to tailor performances for their audience and to deliver a rewarding and memorable experience.
Edwards is a local dance instructor and artist in Laramie. Having received a Dance Science BFA, she is passionate about diverse education opportunities through interdisciplinary approaches and building community through involvement and outreach. Her unique course of study has allowed her to present at the 2017 Shepard Symposium, receive the David Reif Award, receive the Larsh Bristol Photojournalism Fellowship, and advocate for arts in academia. Edwards works for a local non-profit while teaching, working as a videographer, and pursuing her photography career.
2015: Brandon Fritz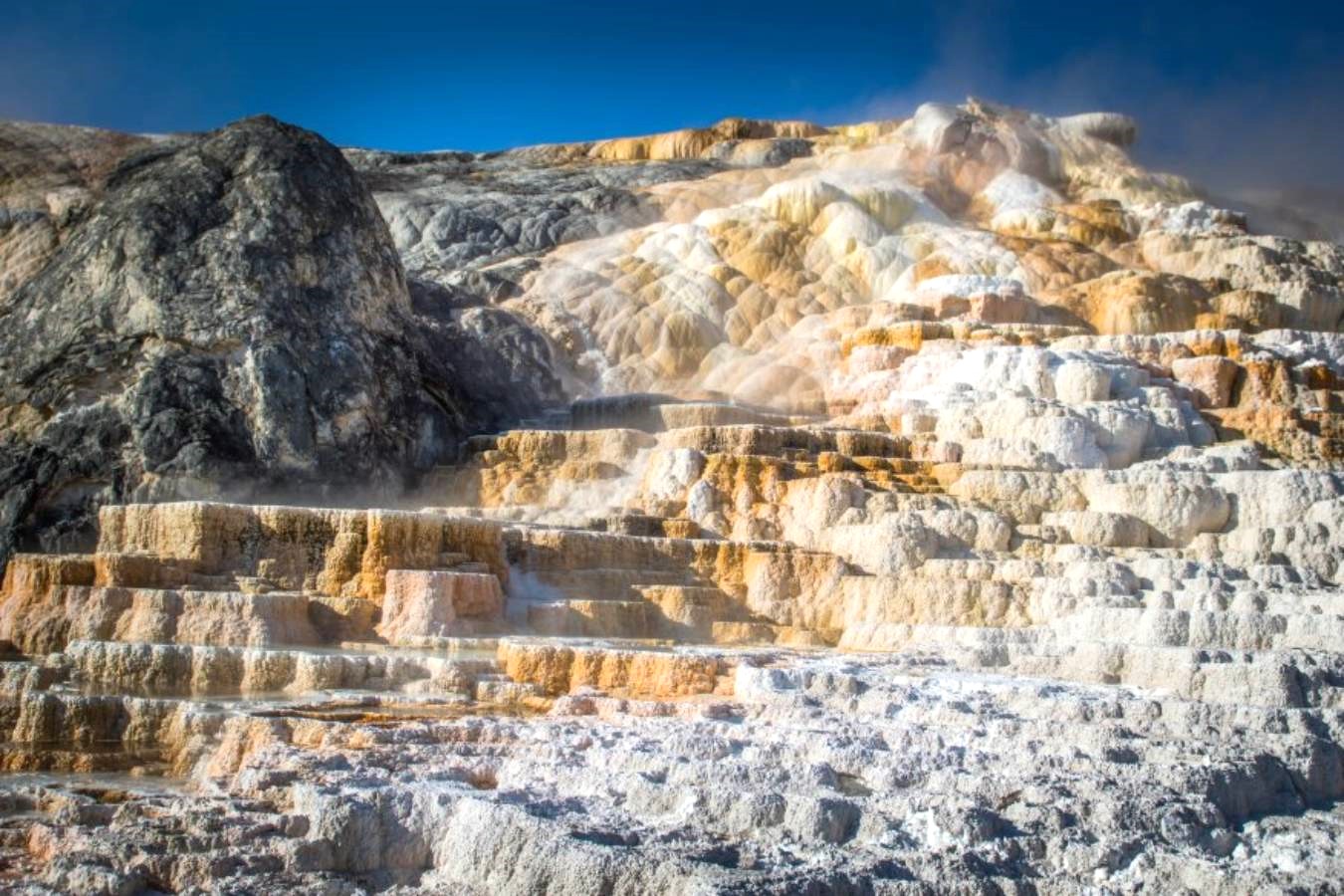 Hot springs in Wyoming are a primary tourist attraction. The beauty of a hot spring is complex and derived from a wide color range from the different hues created by the water. Brandon Fritz documents the allure of well-known hot springs that are found throughout Wyoming, as well as facts about each and how they were formed.
Originally from Northern Colorado, Fritz graduated from the University of Wyoming with degrees in Microbiology and Molecular Biology. He was very active in academia and Greek life throughout his time in Laramie. Fritz currently resides in Denver where he attended graduate school at University of Colorado Skaggs School of Pharmacy. Fritz's photography spreads across a wide diversity of landscapes to portrait photography.
2015: Wendy Perkins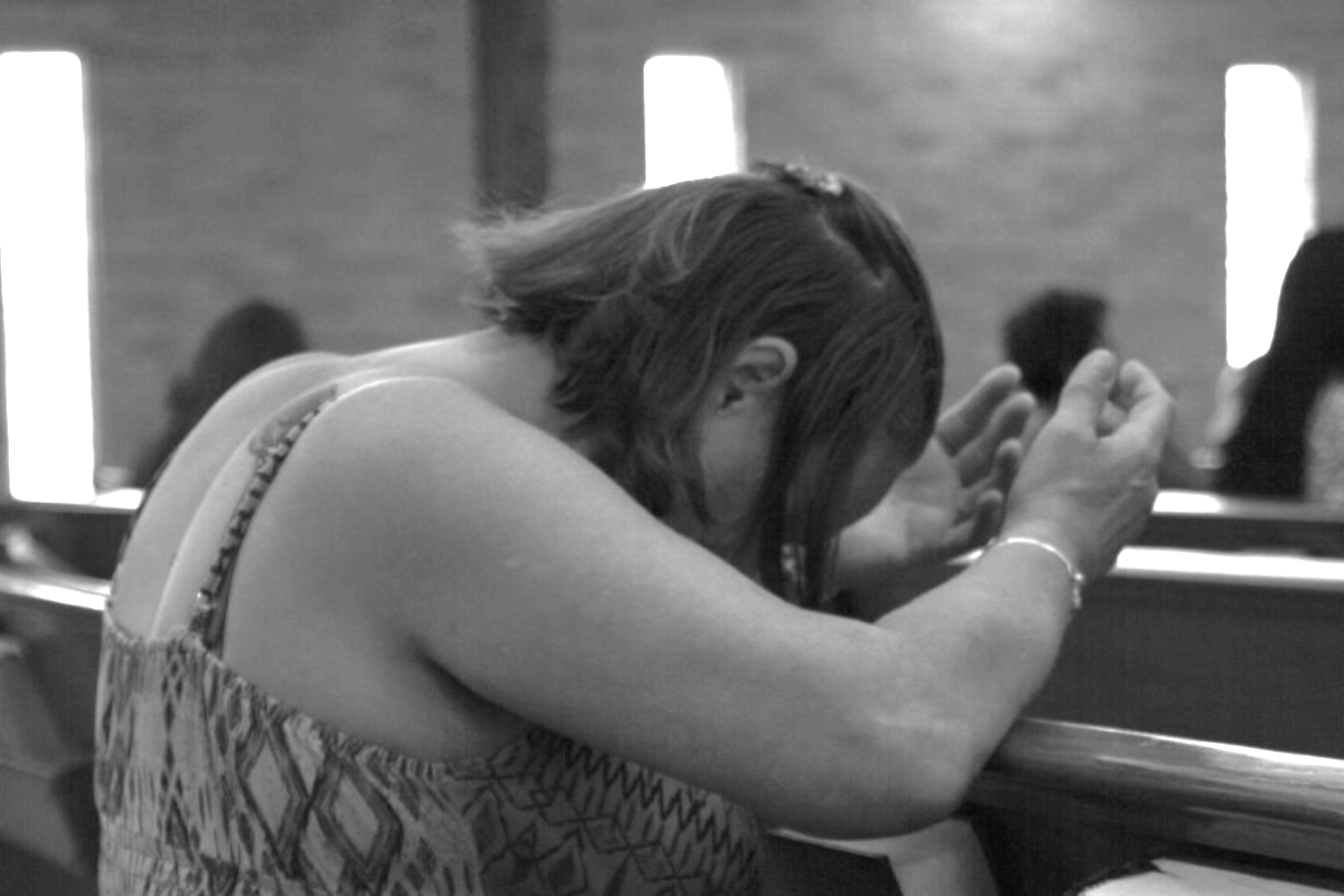 Women in the sex industry are often stigmatized as sex workers and nothing else. It is overlooked that they may be someone's sister, daughter, or mother. Media portrayals of sex workers generally categorize them as drug addicts or criminals. Wendy Perkins documents the realities of the everyday life of sex workers in Denver, with particular focus on their routines, hobbies, and interests, and what makes them human, just like anyone else.
Perkins received her undergraduate degree in journalism and graduate degree in communication from the University of Wyoming. She currently works as an advertising consultant for the Laramie Daily Boomerang. Perkins' photography includes Denver-based sex workers, incarcerated people in Wyoming Correctional facilities, and LGBTQ communities. Her award-winning fellowship gallery is permanently housed on the University of Wyoming digital collections website and has been presented at several conferences and social justice forums.
2014: Manasseh Franklin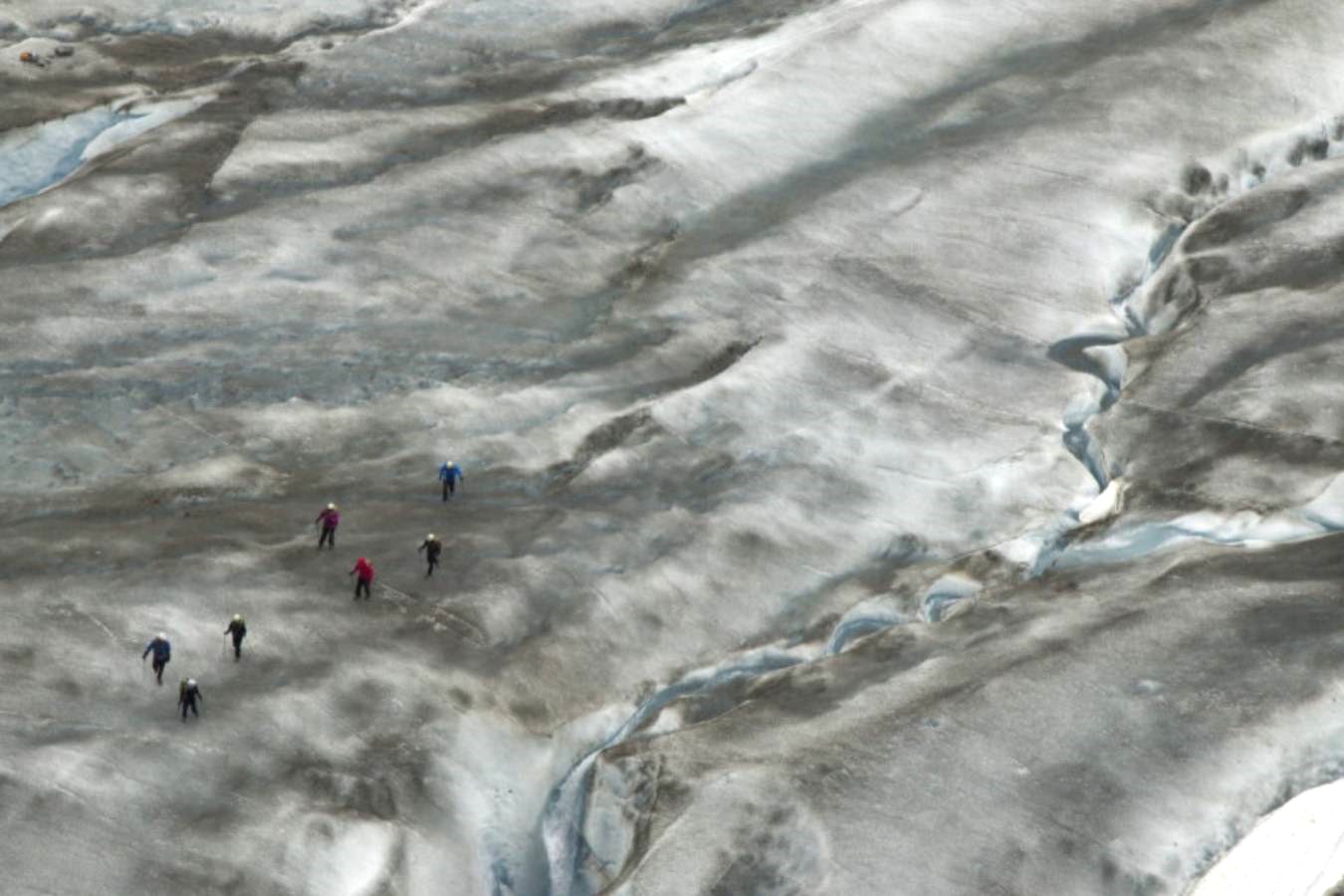 In the summer of 2014, Manasseh Franklin partook in the Juneau Icefield Research Project, which was an eightweek international ski expedition from Juneau, Alaska to Atlin, British Columbia. She travelled with glaciologists, climatologists, and biologists, whom all worked towards analyzing the state of the icefield. By documenting this expedition, Franklin shows the challenges behind conducting research in a glacial environment, and the mass and grandeur of the glaciers themselves.
Franklin is a writer, educator and traveler. She holds an MFA in Creative Nonfiction Writing and Environment and Natural resources from the University of Wyoming, where she also is currently a full-time lecturer. Her writing has appeared in Alpinist, Adventure Journal, Western Confluence, High Country News, Rock and Ice, Afar and other magazines. The photos and poems she produced during her fellowship have been featured on Alpinist.com, and in Revista Go Outside Brazil, where the poems were translated into Portuguese.
2012: Jordan Edgcomb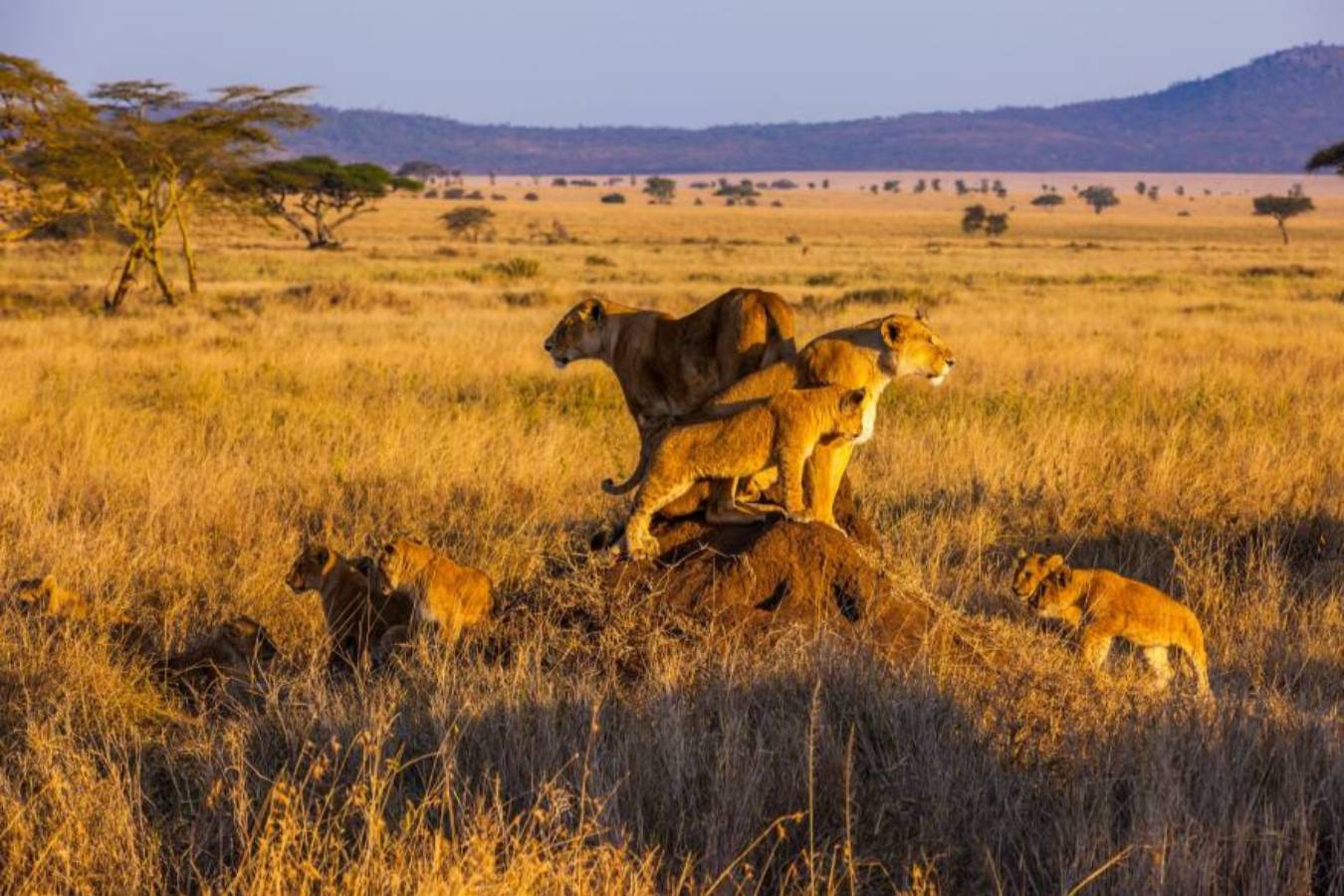 Jordan Edgcomb travelled to Tanzania in 2010, where he experienced the cultures and lifestyles of the Maasai and Chaaga people. While there, he witnessed a young boy tending his cattle in the middle of the Serengeti, even though there had just been a lion present in the area 10 minutes earlier. This instance prompted Jordan to return to Africa and document relationships between the tribes and the wildlife.
Raised in the Bighorn Mountains in Buffalo, Edgcomb developed a deep love of the outdoors at an early age. Photography was simply an extension of his experiences in nature and a way to capture and share the breathtaking beauty and diversity of his surroundings. Edgcomb is a self-taught travel and nature photojournalist whose work has appeared in publications around the world. He currently lives in Denver.
2011: Jen Faulkner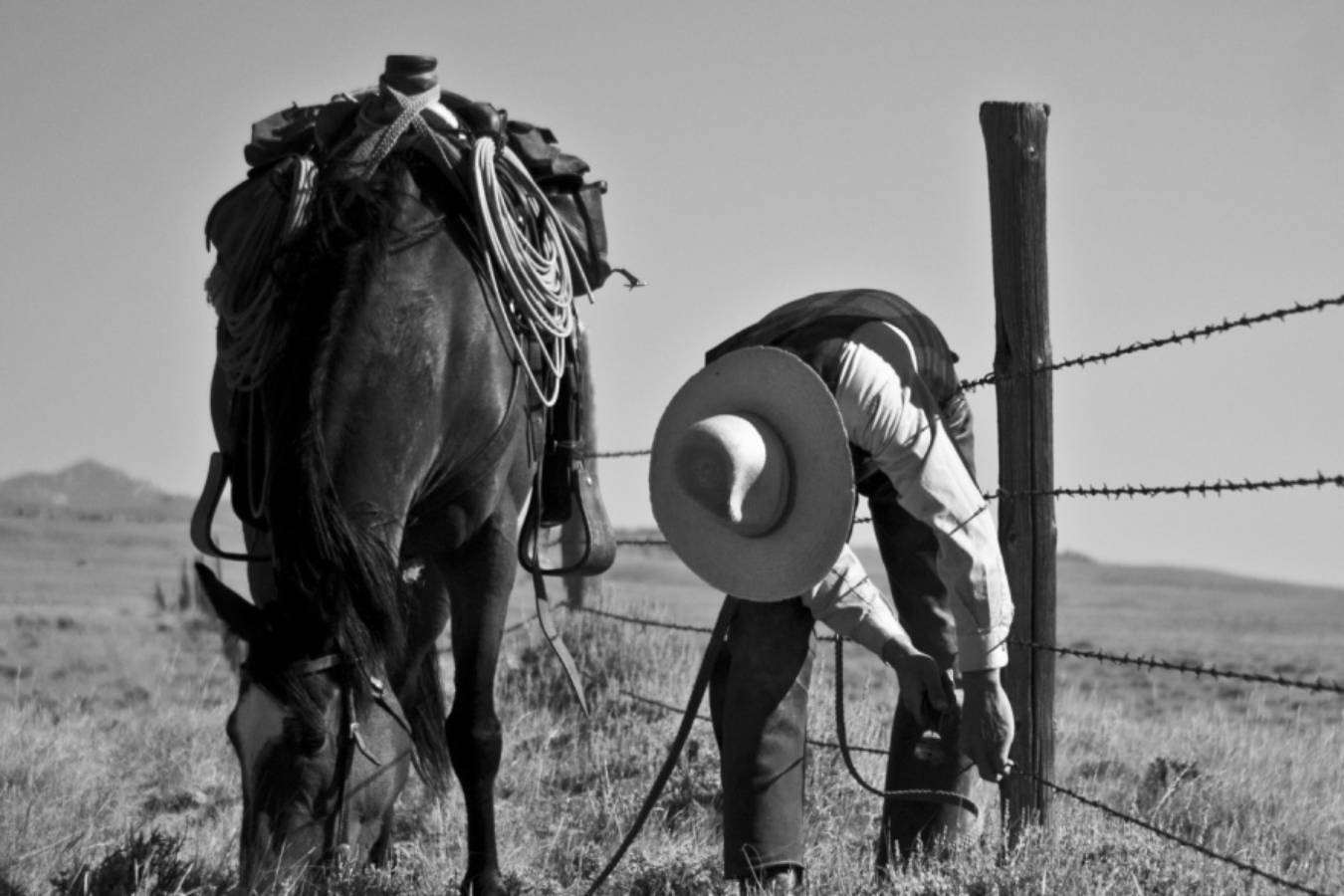 Big trucks, large belt buckles, and an extensive collection of firearms might misrepresent the cowboy culture and the lifestyles of those who belong to ranching communities. Jennifer Faulkner worked to correct this stereotype by documenting the actual lifestyles of life on a ranch, as a woman who was born and raised on a ranch herself. Jennifer highlights the hard work, experience, and intelligence a successful ranching lifestyle requires.
Faulkner graduated from the University of Wyoming in 2012 with a master's degree in Soil Science from the Department of Ecosystem Science & Management. She currently manages the 440 Ranch, located 10 miles outside of Riverton. The ranch practices holistic methods and sells its meat and produce to local people through farmer's markets.
2010: Lydia Renneisen Mullins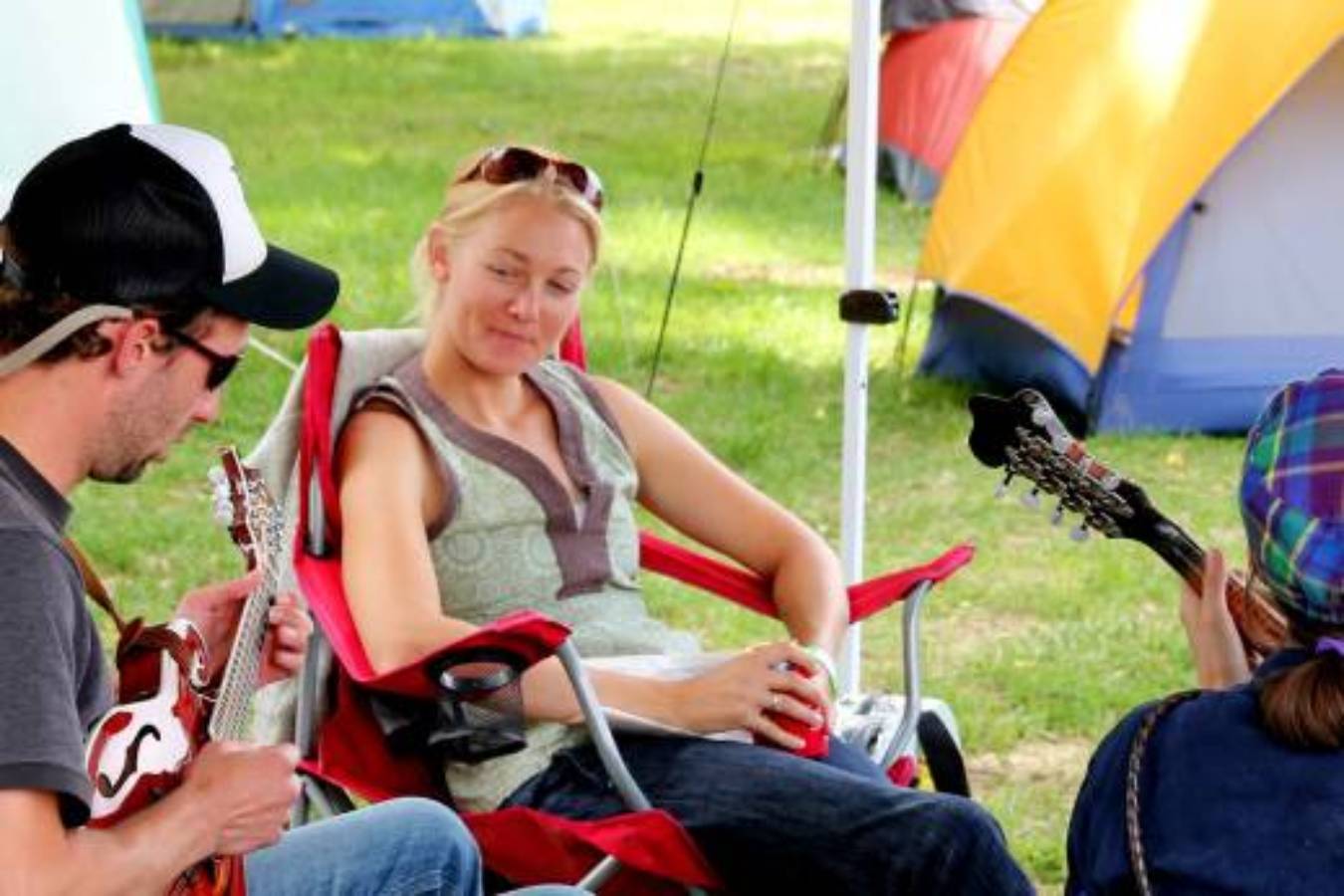 A few of the most prominent symbolisms that come to mind when thinking of Wyoming are rodeo, the cowboy culture and energy development. But what about the cultural resources within the state? Lydia Renneisen Mullins brings the cultural aspects to the forefront, with focus on the community bonds that form between festival goers at music festivals throughout the state.
Mullins graduated from the University of Wyoming in 2010 with degrees in Rangeland Ecology & Watershed Management and Environment & Natural Resources. Upon graduation, Mullins accepted a position as an Environmental Scientist at Trihydro Corporation in Laramie. She is now married and raising two children at home. As Mullins' children grow older, she plans to expand her online retail business.
2009: Josh King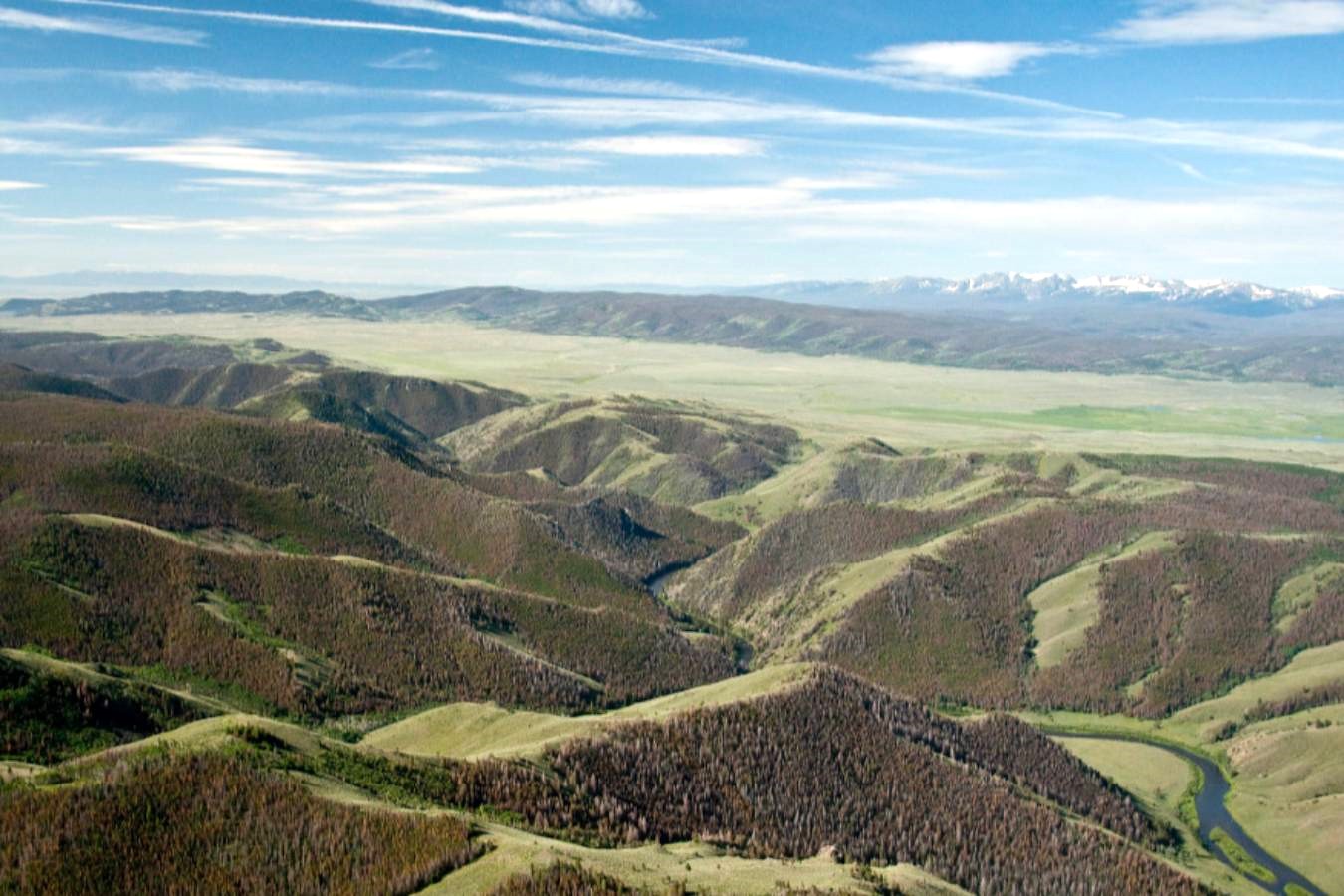 The rising mountain pine beetle epidemic stemmed from a period of extended drought in the late 1990s and early 2000s. Vast amounts of mature lodgepole pines have been killed by the beetles in northern Colorado and southern Wyoming. Josh King chronicled this natural phenomenon, with special focus on the Snowy Range in the Medicine Bow National Forest. King used photographs to show the extent in which the pine beetle has affected both the ecological conditions within the forest and the socio-economic implications for recreation within these areas.
King graduated from the University of Wyoming's American Studies Program in 2009. He became interested in the mountain pine beetle epidemic while manning the Centennial Visitor Center in the Medicine Bow-Routt National Forest. King now lives in Switzerland.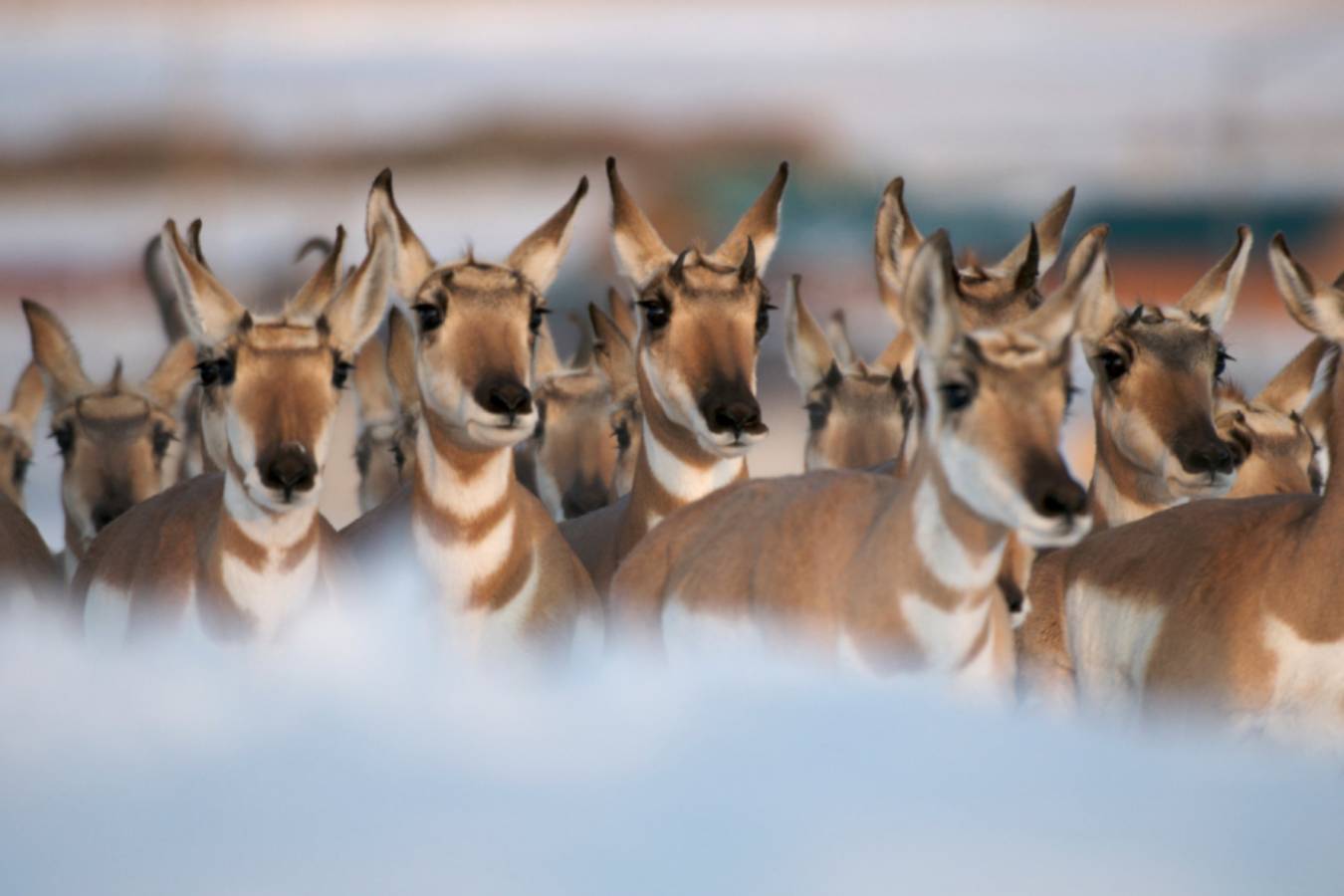 Every year, the Pronghorn who spend the summer in the shadow of the Grand Tetons in Jackson Hole migrate south to their wintering range in the Red Desert. Joe Riis documented this migration with a special emphasis on the obstacles that the Pronghorn encounter such as treacherous mountain passes, human housing, the Green River, and vehicle traffic on Hwy. 191.
Riis is a wildlife biologist turned wildlife photojournalist and filmmaker known for his pioneering documentation of animal migrations in the West. Author of Yellowstone Migrations and Photography Fellow at the National Geographic Society as well as the Wyoming Migration Initiative. Since 2009, he has worked on natural history photography assignments for National Geographic Magazine on five continents. His photographs have been exhibited widely, and are included in private and public collections worldwide. He lives in rural South Dakota with his wife, Lucy, when he is not on assignment.