For more information about the many opportunities here at the University of Wyoming, click on the following links:
Communication and Journalism
1000 E. University Ave.
Ross Hall 427
Laramie, WY 82071
Phone: (307) 766-3122
Fax: (307) 766-5293
Email:
cojoofc@uwyo.edu
Why COJO?
Students interested in careers in communication and media will find that our department offers a broad range of professional and research courses in an interdisciplinary academic program. 
Students can earn an undergraduate degree in communication. Within this degree area, students may take courses in human communication theory, media writing, multimedia production, web design and management, public relations, advertising, cross-cultural communication, rhetoric, interpersonal communication, small group communication, magazine and feature writing, communication research, and photography.
Career opportunities include media production, public relations, journalism, advertising, photography, marketing communication, human relations, consulting, education, sales, management, business promotion, and diversity training. The department encourages students to pursue internships, study abroad opportunities, student educational opportunities (e.g., McNair program, Student Success Services), Lambda Pi Eta membership, and research involvement with faculty in order to increase student success.
The COJO Mission
COJO educates students and the broader UW community about the importance of communication in any career or life path. COJO offers guidance and instruction on successful interpersonal, intercultural, diversity, global, public, and media communication. COJO strives to expose and instruct students to the cutting edge media production technologies and media research. COJO strives to engage students to critical, analytical, and challenging thinking and reasoning in communication such that they are thoughtful and deliberative citizens. COJO's goals are to empower students to listen to and critique their communicative environments (private and public) and to empower students to create and produce their own successful communication messages.
German Campus Weeks 2016 Grant Earned by Drs. Patton and Landreville
Drs. Tracey Owens Patton and Kristen Landreville earned a German Campus Weeks grant to education students and the community about Germany in the fall 2016 semester. There will be many events throughout the fall, including a visit in mid-September from German Ambassador Peter Wittig.
Explore the World with UW: By COJO MA Alum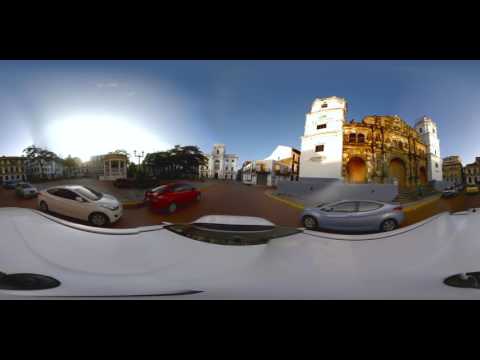 Andrew Baker, MA '16, created a promotional 360-degree video for the International Programs Office Study Abroad Team. Check it out!