Robert W. Godby
Associate Professor
PhD, McMaster University
MA, University of Guelph
BS, Trent University
Research Interests:  Environmental and Natural Resource Economics/Policy, Industrial Organization, Macroeconomics, Experimental Economics, Education and Finance
Teaching: Macroeconomics, Industrial Organization, Econometrics, Resource and Environmental Economics and Policy
Books:
The European Financial Crisis: Debt, Growth and Economic Policy, forthcoming, Business Expert Press, anticipated publication date Fall 2013. 
Recent Publications:
Robert Godby, Greg Torell, and Roger Coupal (2013) "Estimating the Value of Additional Wind and Transmission Capacity in the Rocky Mountain West,"  Forthcoming, Resource and Energy Economics.
"Interpolating the Economy" on UWTV by Prof. Godby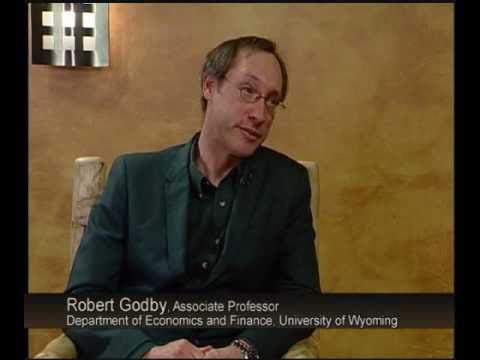 Economics and Finance Professor Robert Godby discusses how economists make predictions.