Master of Arts
English
Program Description
The University of Wyoming's Master of Arts in English offers its graduate students a unique opportunity to receive a solid base in English Studies, with a concentration in either literature or rhetoric and composition. All full-time students admitted to the program receive full funding, including free tuition, teaching opportunities, and a generous living stipend. Our flexible requirements and innovative course offerings allow our students to tailor their pursuits to their academic interests and career goals. Our graduates get placed in top doctoral programs and professional positions across the country.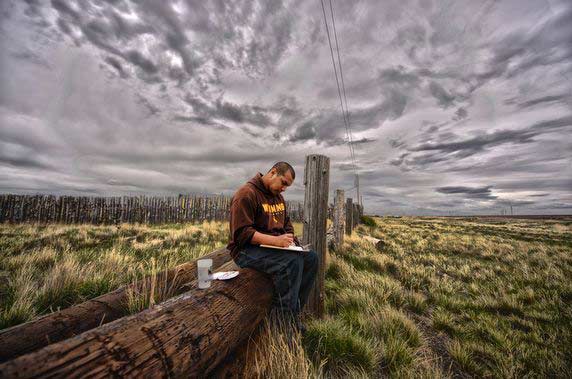 Online MA in English
The Outreach MA in English program provides an opportunity for those who are not able to live in Laramie full-time to receive an MA degree through a combination of summer classes and online classes throughout the regular school year. The degree proceeds more slowly than the on-campus MA so that students can continue with their professional obligations while completing the program.
---
Non-English-Degree Seeking Students in English Graduate Classes
Masters students from Education, Criminal Justice/Sociology, and other UW programs seeking English classes for degree credit, as well as non-degree seeking students, may request approval to enroll in English MA courses. Non-degree students and students seeking degrees from other units should contact the English Director of Graduate Studies to express interest. Interested students will submit a letter of application and writing sample (10–15 pages) for review. Decisions to permit students to enroll in English MA courses will be made on a case-by-case basis. Instructors have final say on allowing non-English degree students to enroll in their courses. Interested students should contact the DGS as early as possible, and no later than Aug. 1 (for fall courses) and Jan. 1 (for spring courses). English caps the number of students from other units enrolling in courses each semester. English students have priority in enrolling for English classes, so high-demand courses in English may be unavailable to students outside the program.
The above policy applies to courses in the campus-based English program only. The online English MA offered at UW is a separate program and is not open to students from outside that program. Please keep in mind that campus MA courses are rarely offered during summer sessions. Non-degree seeking students and students from other units should plan their schedules accordingly.