Department News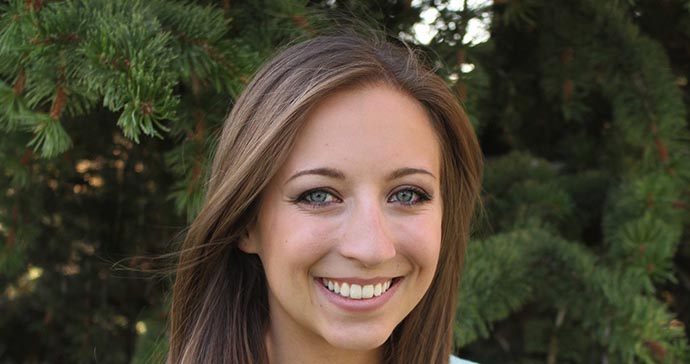 Honours Convocation
Geology senior and McNair Scholar, McKenzee Peterson hopes people take at least one thing away from her speech at this year's Keith and Thyra Thomson Honors Convocation. "Fall in love with rocks," she says. "Many people think geology is only the study of rocks, but it's actually a study of the earth, and a lot of it is very applicable to what we use every single day. Without geology, you wouldn't have a lot of things you have now." Mckenzee was a student speaker at the Fall Honours Convocation.
---

Brandon McElroy- Center for Global Studies Discussion
Associate Professor Brandon McElroy will discuss his summer 2018 research in the Selenga River Delta at a GGS round table discussion Friday November 16, 12-1pm. The Selega Rover delta is geomorphologically unique and an internationally recognized wetland. Brendon will adress Quaternary changes to the delta and the complex interaction of tectonics and sediment transport.
---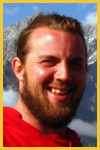 UW Mortar Board Honors 'Top Prof' Tyler Brown
Members of the University of Wyoming's senior honor society recently honored their "Top Profs" at the 38th annual Top Prof Night.

Members of the Cap and Gown Chapter of Mortar Board selected professors who have positively influenced their lives at UW. These professors go beyond normal classroom expectations to help their students succeed.
Tyler, our Materials Characterization Lab. assistant manager, was nominated by Samuel Own from Columbus Ohio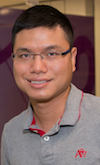 UW Graduate student Minh Nguyen recently received the UW Alumni Association (UWAA) Graduate Scholarshi
University of Wyoming PhD Student Minh Nguyen recently received the UW Alumni Association (UWAA) Graduate Scholarship which includes a lifetime membership to UWAA and funding support to help advance his research in CO2 geological sequestration, subsurface modeling and environmental risk assessment. This award is given to one graduate student at UW who has demonstrated a breadth of research, employment, extracurricular and community service activities to the UW community.  Minh is advised by Professor Ye Zhang in the Department and Philip Stauffer, a Senior Staff Scientist at Los Alamos National Laboratory (LANL).
Link to list of UWAA Scholarship recipients.
---