Department of Geology and Geophysics
Dept. 3006
1000 E. University Ave.
Laramie, WY 82071-2000
Phone: (307)766-3386
Fax: (307)766-6679
Email:
geol-geophys@uwyo.edu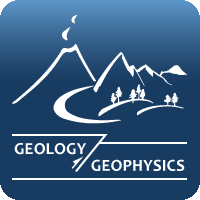 Graduate Student Research Opportunities
Modern earth science is quantitative, process-oriented, and multi-faceted in ways that demand a global, interdisciplinary approach. As a graduate student at UW, you'll work closely with faculty who are tackling some of the most important problems in earth science today, from quantifying the strength of plate boundaries to developing strategies for sequestration of carbon from Earth's atmosphere. Some of these problems are best addressed in our backyard—the fabulous natural laboratory of the Rocky Mountains—but many require research in more distant locales. At UW, you get the best of both worlds.
If you're looking for graduate school opportunities, we invite you to contact the faculty member(s) working in your field of interest.
---
Contact the faculty member that matches your research interests.