Contact Us
Department of Geology and Geophysics
1000 E. University Ave.
Laramie, WY 82071-2000
Phone: 307-766-3386
Fax: 307-766-6679
Email: geol-geophys@uwyo.edu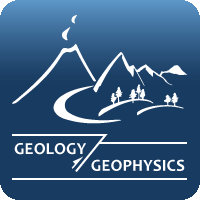 UW's Grana Honored for Petroleum Research with Students
July 29, 2014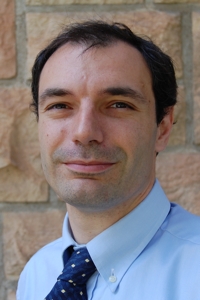 A University of Wyoming faculty member honored internationally for his petroleum engineering research now is being recognized for his research work with students.
Dario Grana, a UW School of Energy Resources assistant professor in the Department of Geology and Geophysics and the Department of Chemical and Petroleum Engineering, is a winner of the 2014 Petroleum Engineering Junior Faculty Research Initiation Fellowship Award from the Society for Petroleum Engineering (SPE). The award recognizes excellence in commitment to academic research and student supervision.
"I thank you for joining the rank of academicians helping to raise the next generation of highly qualified petroleum engineers for our industry," SPE President Jeff Spath wrote in a letter to Grana. "SPE recognizes the important role that the young faculty members of your caliber play in enhancing the educational environment of petroleum engineering departments and programs."
Grana will receive the award during SPE's Annual Technical Conference and Exhibition Oct. 27-29 in Amsterdam, The Netherlands.
Earlier this year, Grana received the 2014 Eni Award from the president of Italy for developing an innovative method to obtain information about oil and gas reservoirs using seismic techniques.
Grana, who came to UW after earning his Ph.D. at Stanford, is one of the authors of a rock physics textbook that was released internationally by Cambridge Press earlier this year. His work at UW includes the development of a new graduate-level course called "Rock Physics and Reservoir Modeling," focusing on applications for oil and gas reservoirs.
Contact Us
Department of Geology and Geophysics
1000 E. University Ave.
Laramie, WY 82071-2000
Phone: 307-766-3386
Fax: 307-766-6679
Email: geol-geophys@uwyo.edu