Contact Us
Department of Geology and Geophysics
1000 E. University Ave.
Laramie, WY 82071-2000
Phone: 307-766-3386
Fax: 307-766-6679
Email: geol-geophys@uwyo.edu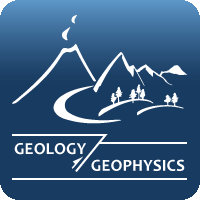 Graduate Student Kacy Patrick Receives Grant and Award
May 2, 2016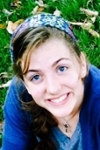 Graduate student Kacy Patrick (M.S.) received an Evolving Earth Foundation grant as well as the Kenneth E. and Annie Caster Award from the Paleontological Society for "The early Eocene Huerfano Basin flora: An Investigation into the early Cenozoic history of the Mountain West."
Kacy is researching PETM floras in the Huerfano Basin of southern Colorado in order to assess paleoclimate and paleoecology associated with rapid warming in geologic time. This study will yield the southern-most quantitative, unbiased census data and climate reconstructions for Paleogene hothouse North America, establishing regional data for paleoecological change with latitude.
Contact Us
Department of Geology and Geophysics
1000 E. University Ave.
Laramie, WY 82071-2000
Phone: 307-766-3386
Fax: 307-766-6679
Email: geol-geophys@uwyo.edu