Contact Us
Department of Geology and Geophysics
1000 E. University Ave.
Laramie, WY 82071-2000
Phone: 307-766-3386
Fax: 307-766-6679
Email: geol-geophys@uwyo.edu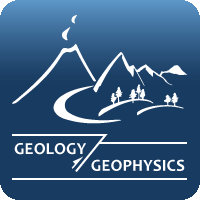 News Archive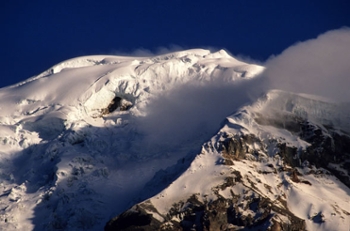 Ken Sims Receives Fulbright Scholar Award
October 1, 2016 — Professor Ken Sims has recently been awarded a Fulbright Scholar Award. The Core Fulbright U.S. Scholar Program sends approximately 800 American scholars and professionals per year to approximately 130 countries, where they lecture and/or conduct research in a wide variety of academic and professional fields.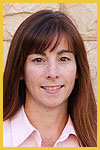 Our Thanks and Best Wishes to Erin
September 14, 2016 — Erin Campbell-Stone, a former Top-10 teacher winner, said goodbye to the Department on Wednesday September 14th after 14 years of running field camp, teaching and research and looking after every Wyoming student taking Introduction to Geology.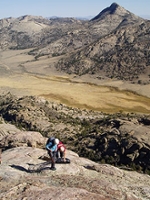 UW Scientists Gain Supervolcano Insights from Wyoming Granite
June 2, 2016 — Geophysical monitoring of the ground above active supervolcanoes shows that it rises and falls as magma moves beneath the surface of the Earth. Silica-rich magmas -- like those in the Yellowstone region and along the western margin of North and South America -- can erupt violently and explosively, throwing vast quantities of ash into the air, followed by slower flows of glassy, viscous magma.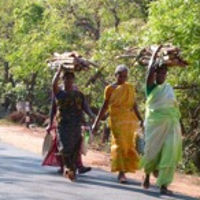 UW Team Awarded First Rachel Carson Center Interdisciplinary Fellowship
June 2, 2016 — Carrick Eggleston, Professor of Geology and Geophysics, and Sarah Strauss, Professor of Anthropology, were recently awarded the first Interdisciplinary Fellowship with the Rachel Carson Center for Environment and Society.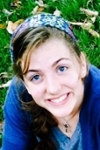 Graduate Student Kacy Patrick Receives Grant and Award
May 2, 2016 — Graduate student Kacy Patrick (M.S.) received an Evolving Earth Foundation grant as well as the Kenneth E. and Annie Caster Award from the Paleontological Society for "The early Eocene Huerfano Basin flora: An Investigation into the early Cenozoic history of the Mountain West."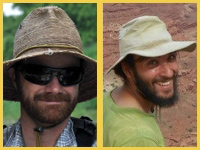 Graduate Students Jason Alexander and Mat Dunlop Receive GSA Research Grants
April 18, 2016 — Graduate students Jason Alexander (Ph.D.) and Mat Dunlop (Ph.D.) were both recently awarded research grants from the Geological Society of America (GSA).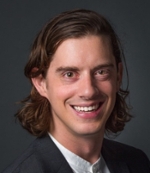 Graduate Student Quin Miller Completes Summer '16 Grant Hat-Trick
March 23, 2016 — Graduate student Quin Miller was recently awarded three grants that will support his dissertation research concerning unconventional reservoir rock pore network evolution.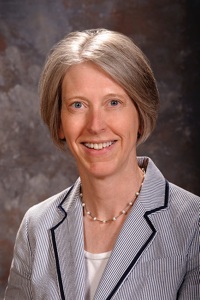 Professor Carol Frost Selected as 2016 Geochemical Fellow
March 15, 2016 — Professor Carol Frost was among 10 other scientists to be selected as 2016 Geochemical Fellows by the European Association of Geochemistry (EAG).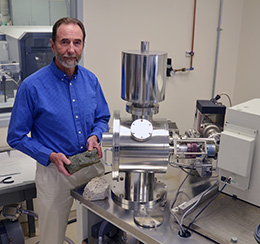 UW Researcher Part of Team That Defined Links Within Two Supercontinents
March 11, 2016 — University of Wyoming researcher contributed to a paper that has apparently solved an age-old riddle of how constituent continents were arranged in two Precambrian supercontinents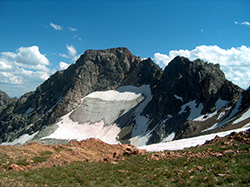 UW Study: Ancient Rocks of Tetons Formed by Continental Collisions
February 1, 2016 — University of Wyoming scientists have found evidence of continental collisions in Wyoming's Teton Range, similar to those in the Himalayas, dating to as early as 2.68 billion years ago.
UW Researcher Part of Indian Ocean Expedition to Drill to the Earth's Mantle
January 21, 2016 — University of Wyoming associate professor in the Department of Geology and Geophysics is part of a team of research scientists dealing with that degree of difficulty as they attempt what is akin to a journey to the center of the Earth -- drilling through the seafloor crust and into its mantle -- from the Indian Ocean.
Contact Us
Department of Geology and Geophysics
1000 E. University Ave.
Laramie, WY 82071-2000
Phone: 307-766-3386
Fax: 307-766-6679
Email: geol-geophys@uwyo.edu