Department of Molecular Biology
University of Wyoming
Ag C Bldg., Room 6007
Laramie, WY 82071
E-mail: gomelsky@uwyo.edu
Office: (307) 766-3522
Lab: (307) 766-3517
Fax: (307) 766-3875
Gomelsky Lab - Research Interests
Gomelsky Lab Links
We (i) study bacterial signal transduction (nucleotide second messengers; photosensory transduction) and (ii) engineer synthetic light-regulated proteins and gene circuits for optogenetic applications. We use various bacterial systems and experimental approaches: synthetic biology, genetics, protein-ligand biochemistry, photochemistry, structural biology, metabolic engineering, bioinformatics, transcriptomics.
Cyclic dimeric GMP signaling in bacteria
C-di-GMP is one of the most common bacterial second messengers. It plays a central role in bacterial transition from the motile, single-cellular lifestyle to the sessile, surface-attached, multicellular lifestyle. Surface-attached bacteria form biofilms, communities of cells growing in the self-produced extracellular matrices. The majority of chronic infections involve bacterial pathogens growing in biofilms, where cells are much less susceptible to antibiotics. Therefore, understanding how biofilms are formed and destroyed is of significant medical importance. Current foci of c-di-GMP research involve (i) elucidating molecular mechanisms through which c-di-GMP operates in E. coli and in the intracellular pathogen Listeria monocytogenes, and (ii) using c-di-GMP to control activities of engineered proteins in animals. We also collaborate with several groups worldwide on c-di-GMP signaling mechanisms in diverse bacterial species.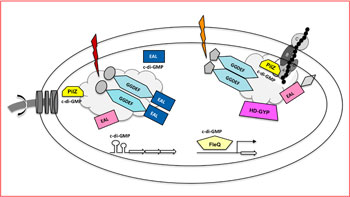 Fig. 1.
c-di-GMP-dependent signaling pathways in a hypothetical cell affecting flagellum, exopolysaccharide synthesis, and gene expression. Clouds represents local c-di-GMP gradients.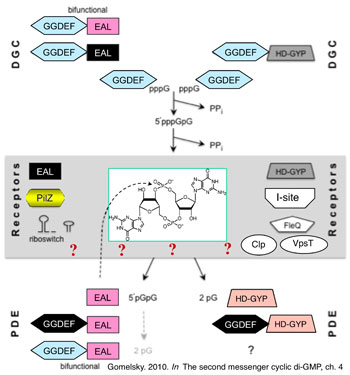 Fig. 2.
Overview of the enzymes involved in c-di-GMP synthesis and degradation and c-di-GMP receptors.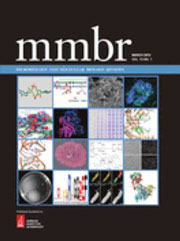 To learn more on c-di-GMP signaling, see:
Römling U, Galperin MY, Gomelsky M. 2013. Cyclic di-GMP: The first 25 years of a universal bacterial second messenger. Microbiol Mol Biol Rev 77: 1-52. doi: 10.1128/MMBR.00043-12

Russell MH, Bible AN, Fang X, Gooding J, Campagna S, Gomelsky M, Alexandre G. 2013. Integration of the second messenger c-di-GMP into the chemotactic signaling pathway promotes sensory adaptation. mBio 4:e00001-13. doi: 10.1128/mBio.00001-13

Fang X, Gomelsky M. 2010. A post-translational, c-di-GMP-dependent mechanism regulating bacterial flagellar motility. Mol Microbiol 76: 1295-1305. doi: 10.1111/j.1365-2958.2010.07179.x
Engineering light-activated proteins and gene circuits
Near-infrared light-activated proteins have the potential to revolutionize biomedical research. Such proteins can be delivered into model organisms (optogenetics) to control various activities in vivo with the spatiotemporal precision that supersedes that of chemicals (drugs). Near-infrared light penetrates mammalian tissues to the depths of several centimeters. We engineered light-activated enzymes that control synthesis and degradation of nucleotide second messenger (e.g., c-di-GMP, cAMP). Using these enzymes, we are building synthetic signaling pathways for remote photocontrol of biological processes.
Fig. 3.
Engineered light-controlled bacterial behavior in
E. coli
(biofilm formation and motility).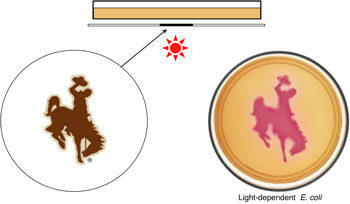 Fig. 4.
Engineered light-activated gene expression.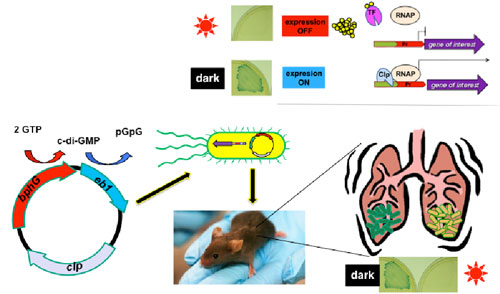 Fig. 5.
Remote control of gene expression in bacterial pathogens in murine models of diseases.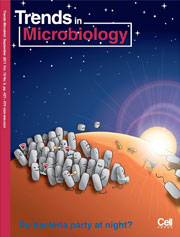 To learn more on light-activated systems, see:
Gomelsky M, Hoff WH. 2011. Light helps bacteria make important lifestyle decisions. Trends Microbiol 19: 441-448. doi: 10.1016/j.tim.2011.05.002

Ryu MH, Moskvin OV, Siltberg-Liberles J, Gomelsky M. 2010. Natural and engineered photoactivated nucleotidyl cyclases for optogenetic applications. J Biol Chem 285: 41501-41508. doi: 10.1074/jbc.M110.177600

Barends TRM, Hartmann E, Griese J, Beitlich T, Kirienko NV, Ryjenkov DA, Reinstein J, Shoeman RL, Gomelsky M, Schlichting I. 2009. Structure and mechanism of a bacterial light-regulated cyclic nucleotide phosphodiesterase. Nature 459:1015-1018. doi: 10.1038/nature07966
Metabolic engineering of Rhodobacter sphaeroides
Anoxygenic phototrophic bacteria are incredibly metabolically versatile. They can utilize solar energy and organic waste products to synthesize hydrogen and liquid biofuels. We use metabolic maps, flux balance analysis and reconstructed global gene regulatory systems of a model bacterium Rhodobacter sphaeroides to engineer biofuel producing strains.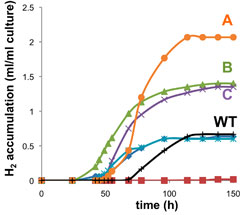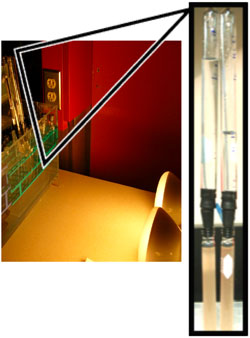 Fig. 6.
Phototrophic production of hydrogen gas by metabolically engineered
R. sphaeroides
. Left panel, hydrogen accumulation in various constructed mutants (A-C) compared to the wild-type strain (WT). Right panel, experimental setup; hydrogen produced by bacteria pushes water out and accumulates in the inverted tubes.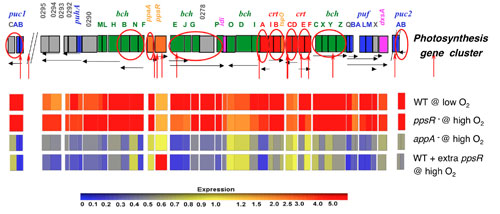 Fig. 7.
Transcriptomic analysis of the AppA -PpsR regulatory system controlling photosynthesis genes in
R. sphaeroides
.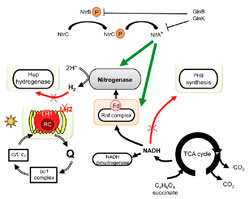 To learn more on modeling and engineering of R. sphaeroides, see:
Moskvin OV, Bolotin D, Wang A, Ivanov PS, Gomelsky M. 2011. Rhodobase, a meta-analytical tool for reconstructing gene regulatory networks in a model photosynthetic bacterium. BioSystems 103: 125-131. doi: 10.1016/j.biosystems.2010.10.017

Tsuzuki M, Moskvin OV, Kuribayashi M, Sato K, Retamal S, Abo M, Zeilstra-Ryalls J, Gomelsky M. 2011. Salt-stress induced changes in the transcriptome, compatible solutes and membrane lipids in the facultatively phototrophic bacterium Rhodobacter sphaeroides. Appl Environ Microbiol 77: 7551-7559. doi: 10.1128/AEM.05463-11

Golomysova AN, Gomelsky M, Ivanov PS. 2010. Flux balance analysis of the photoheterotrophic growth of Rhodobacter sphaeroides relevant to biohydrogen production. Intl J Hydrogen Energy 35: 12751-12760. doi: 10.1016/j.ijhydene.2010.08.133
Share This Page: