Phi Beta Kappa
Phi Beta Kappa has been one of the most respected societies in the world for more than 200 years. Phi Beta Kappa was founded in 1776 at the College of William and Mary, Virginia. Within a decade chapters arose at Yale, Harvard, and Dartmouth. The Wyoming Chapter received its charter in 1940, and today 286 colleges and universities in America meet the strict qualifications for hosting a chapter.  UW faculty and administrators annually elect to membership fewer than one-tenth of the leading scholars of the senior class, candidates for the degrees of Bachelor of Arts and Bachelor of Science. In exceptional cases a junior may be elected. In addition to having a distinguished academic record, a student eligible for Phi Beta Kappa must pursue a balanced and broad course of study, which would include a foreign language as well as courses in math, the sciences, and the humanities. At least three-quarters of the student's course work must be in the liberal arts and sciences. Students are reviewed for eligibility and are notified by mail the spring of their election.  Students are not nominated and they may not apply.
Phi Beta Kappa promotes the ideal of a community of scholarship, and most years the Chapter sponsors a distinguished visiting lecturer for the entire university.  More details are on the web page of the national Society.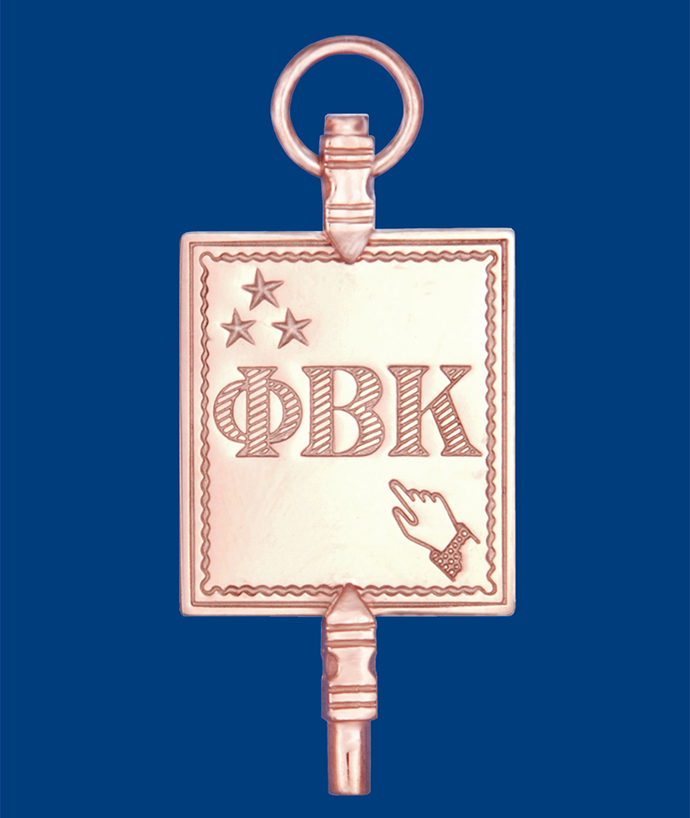 ---
Induction Ceremony Keynote Speakers:
Thomas Buchanan, The Liberal Arts: Now More than Ever, April 28, 2017
David G. Brooks, With a Liberal Education, the World's a Stage, April 29, 2016
Carol D. Frost, "As Nearly Free as Possible": Liberated by the Liberal Arts,  May 1, 2015
Myron B. Allen, The University's Secret Mission: What leadership really means and why universities are so effective at producing leaders, April 25, 2014
---
Click on the button to make your tax-deductible contribution to UW's Phi Beta Kappa chapter, a 501(c)(03) tax-exempt charitable organization.