PBK Visiting Scholars
Exploring Space for Earth: Earth's Vital Signs Revealed

View Dr. Newman's public talk - Sept. 11, 2018

Dr. Newman's interview on Wyoming Public Media
Dava Newman is the Apollo Program Professor of Astronautics at MIT and a Harvard—MIT Health, Sciences, and Technology faculty member. As the former Director of MIT's Technology and Policy Program, Professor Newman led the Institute's largest multidisciplinary graduate research program. Newman served as NASA Deputy Administrator from May 2015 through January 2017. She was the first female engineer and scientist to serve as NASA Deputy Administrator, and focused on articulating the human Journey to Mars, highlighting scientific missions, advocating for transformative aeronautics capabilities, developing and implementing a strategic innovation framework, and advocating for diversity and inclusion for NASA and the nation's STEM initiatives. Her research expertise is in aerospace biomedical engineering investigating human performance across the spectrum of gravity, and she is a leader in advanced space suit design, dynamics and control of astronaut motion, leadership development, innovation and space policy.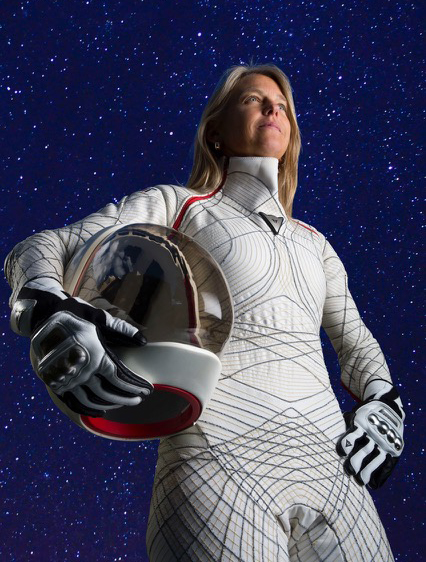 Phi Beta Kappa Visiting Scholar Program  
Since 1956, the Society's Visiting Scholar Program has been offering undergraduates the opportunity to spend time with some of America's most distinguished scholars. The purpose of the program is to contribute to the intellectual life of the campus by making possible an exchange of ideas between the Visiting Scholars and the resident faculty and students.   They meet informally with students and faculty members, participate in classroom discussions and seminars, and give a public lecture open to the entire academic community. The visits are designed primarily for undergraduate participation. 
---
Past Scholars:
Fall 2017
Stephen Walt
Professor of International Affairs at Harvard's Kennedy School of Government
"U.S. Foreign Policy Today and in the Future"
Wyoming Public Media Interview - "America's Place on the World Stage"

Fall 2015
Hazel Carby
Charles C. and Dorathea S. Dilley Professor of African American Studies and American Studies and director of the Initiative on Race, Gender, and Globalization, Yale
"Black Futurities: Shape-Shifting Beyond the Limits of the Human"

Spring 2015
Kathleen McGarry
Professor of Economics, UCLA
"50 Years of the War on Poverty: What it Meant for the Elderly"
2014
Christine M. Thomas, Professor of Religious Studies
University of California, Santa Barbara
"Finding Paul in the Landscape of the Ancient City: Urban Space at Ephesos, Real and Imagined"
2012
Tyler Burge, Professor of Philosophy, UCLA
Perception: Origins of Mind
2010
Dr. Jack Goldstone
Global Population Trends and How They Shape Our Future