Educational Opportunity Centers
Student Educational Opportunity
Services are FREE!
Income Eligible Scholarships and Financial Assistance Available
Veteran and Current Active Duty Military Families Academic Assistance
GED/HiSET
ACT and WorkKeys
Hathaway Scholarship Program
College Searches
Career Choice
Cost Planning for College
Scholarship Searches
Financial Aid
FAFSA Completion
Interpreting Financial Aid Awards
Have you been picked for verification?
Loan Rehabilitation Support
Scholarship Opportunities for All Income Eligible EOC Participants
Admissions Application Fee Waiver to UW and and potentially other colleges
Fee Waiver for ACT, SAT, GED Test, Compass Testing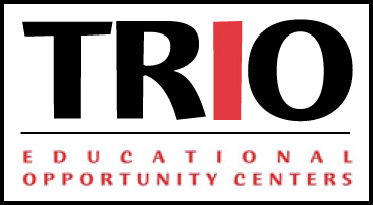 The Educational Opportunity Centers are a federal TRIO Program funded 100% through two grants from the US Department of Education at $822,905 annually.
EOC has more information on TRIO Programs.
Visit EOC Wyoming on Facebook