Alpha Kappa Delta - Honorary Society
Sociology Program
Alpha Kappa Delta (AKD), the international sociology honor society, was founded in 1920 at the University of Southern California. The University of Wyoming chapter of Alpha Kappa Delta was established in 1995.
Alpha Kappa Delta takes its name from the Greek words:
Anthropon = humankind

Katamanthaneion = to investigate thoroughly

Diakonesein = the purpose of service
When this phrase is translated freely, it expresses the purpose of AKD, "To investigate humanity for the purpose of service."
Membership Criteria 
Undergraduates:
Must be an officially declared sociology major or demonstrate a serious interest in sociology within an official program of the University of Wyoming.
Must be at least a junior (third year) by standards of the University of Wyoming.
Must have accumulated the equivalent of an overall GPA of 3.30 (by a four point scale where: A=4, B=3, C=2, D=1, F=0).
Must have maintained the equivalent of a 3.30 GPA  in sociology courses taken

at the University of Wyoming

prior to initiation.
Must have completed at least four regular courses in sociology prior to initiation (exclusive of extension or courses graded pass/fail).  
Graduates:  For students classified as graduate students (those officially admitted to graduate study in sociology at the University of Wyoming), the following specific requirements must have been met prior to the time of initiation:
Completion of one half year of graduate study in sociology (i.e., one semester) with a graduate GPA of 3.50 or better
Continued matriculation in the program of study leading toward a graduate degree in sociology at the University of Wyoming. 
-------------------------------------------------------------------------
-------------------------------------------------------------------------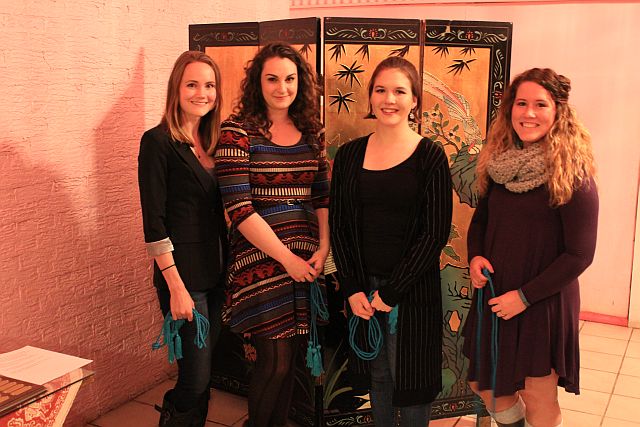 -- Honors Cords 2016 -- 
L-R : Emily Schultheiss, Dami Metzler, Jess Dooley, Elizabeth Lempp
2016 new members (not pictured): Sofiia Filatova, Chloe Flagg, Anna Garner, Chelsea Hampton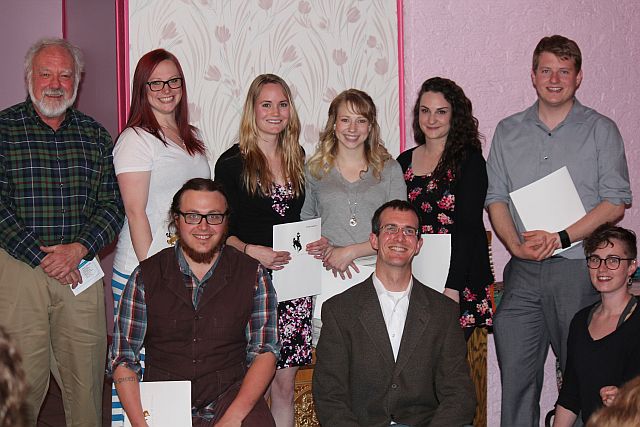 -- Members 2015 -- 
L-R (back row): Professor Malcolm Holmes, Josey van Orsdale, Emily Schultheiss, Rachel Robinson, Dami Metzler, and Gage Clark
L-R (front row):  Jake Degenhart, Professor Matthew Painter, and Melissa Iverson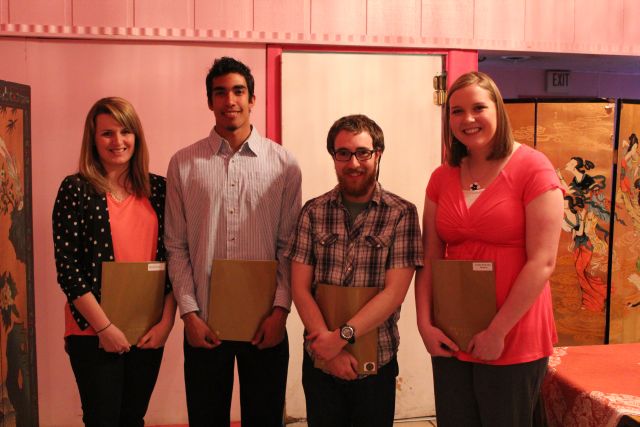 -- Members 2014 -- 
L-R:  Barbara Lasic, Jacob B. Edwards, Troy P. Ramsey, and Janelle Rottweiler Simpson
Not pictured:  Dylan P. Kriescher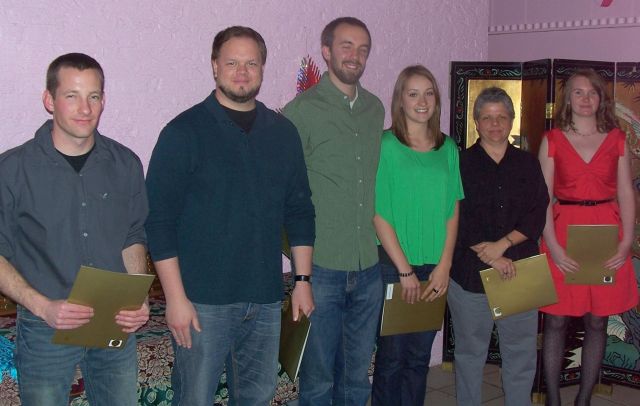 -- Members 2013 -- 
L-R:  Scott Koenig, Jason Jordan, Philip Heusser, Ana McCormick, Sherri Sasnett, and Melinda Varju
Not pictured:  Jamie Mahaffey and Amy Sarandopoulos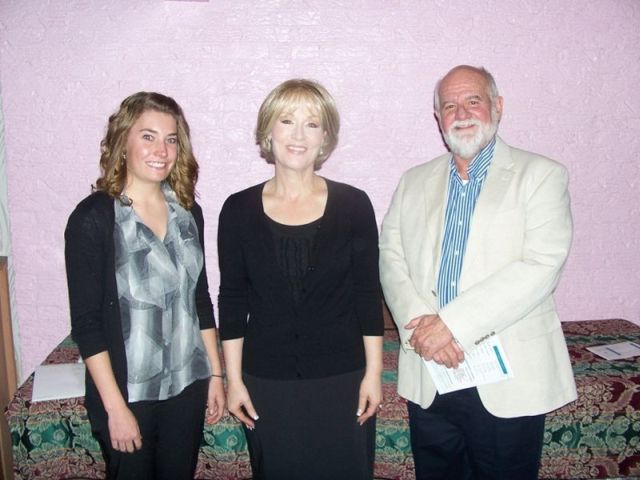 -- Members 2012 -- 
L-R:  Leslie Brazil and Teryl Holloway (with Professor Richard Machalek)
Not pictured:  Geoffrey Carpenter, Nicole Jensen, Drake Phipps, and Christopher Stout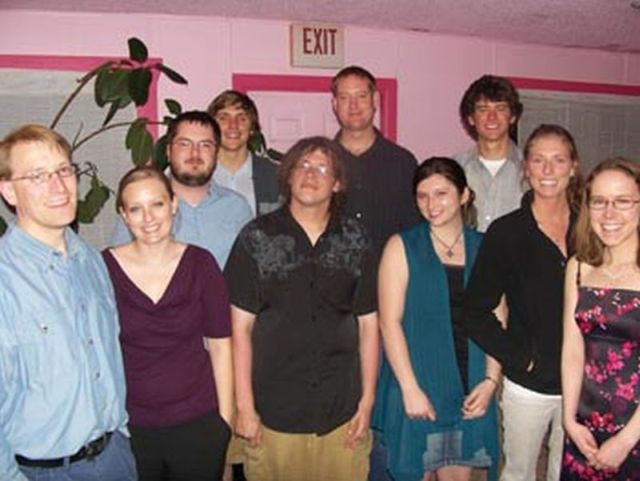 -- Members 2011 --
Front L-R:  Hyrum Kurth, Melissa Robinson, Sean Moran, Ariel Daugherty, Megan Evans, Claire Fairley
Back L-R:  Matt Thompson, Ryan Gunderson, Barry Hendricks and Christopher Holmes
Not pictured:  Paul Gallegos, Carly Levick Bradley, Joseph McMurrough, Brad Moss, Megan Norton and David Zobell 
--Members 2010--
Merrill "Linus" Callahan, Shawn Davis, Jacqueline Frost, Bethany Kopsa, Kelly Leichtnam, Amy Rieser, Martha Tate, and Erin Therriault.
--Members 2009--
Christine Aneiros, Brianna Best, Carol Cottle, Amanda Dunlap, Alyson Hinman, Sarah Jacobs, Nathan Jones, Devon Martin, Caolon McNamee, Sara Primus, Anthony Roberts, Natalie Scissions, Rebecca Sellars, Megan Snowberger, and Ashley Wing.
--Members 2008--
Melissa Bassett, April Dennis, Abbey George, Michael McKee, Shannon Nelson, Amanda Kennedy Penn, Mate Pleic, and Jeremy Weaver.  
--Members 2007--
Elizabeth R. Bennett, Quaila D. Burton, Jacob Conilogue, Brian J. Forster, Erica D. Green, Jessica G. Folly, Muneyuki Kato, Brian P. Knight, Jim K. Kyritsis, Jason M. Legg, Todd R. Loubsky, Kristyn N. McCord, Carissa D. Mobley, Lawrence J. Panas, Kelli R. Pribanic, Aaron R. Roussell, Amber Steiss, Erin C. Vaughn
--Members 2006--
Erick D. Cohens, Emily D. Cram, Elizabeth A. Engelbrecht, Rebecca D. Geringer, Matt D. Jannotta, David L. Jost, Lyndsey A. Love, Candace K May, Sarah E. Millhouse, Rachelle M. Nesta, William T O'Connor, Brittany L. Pokallus, Adam P. Tracy, Scott D. Utz
--Members-2005--
Debra E. Cross, Tiffany B. Holmquist, Jeffrey B. Jacquet, Xuemi Li, Timothy L. O'Brien, Shelby M. Phelps, Crystal D. Spiker, Georgia R. Sutton, Kiersti A. Wilen, Robert M. Wilkes, Frank H. Wilson, Jr.
--Members 2004--
Christina L. Botnan, Katrina J. Brown, Michael S. Coburn, Lisa M. Dilks, Brad S. Garding, Laurie L. Hanson, Donna D. Obermiller, Andrea L. Rodriguez, Annette Tzli, Fernando B. Urrutia, Michael J. Vesseley, Cody W. Warner, Martha V. Willson.
--Members 2003--
Anthony J. Barton, Hannah T. Bernabe, Allison M. Bower, Tiffany Comer, Premchand V. Dommaraju, Matthew D. Kaufman, Jennifer A. Lansing, Michelle B. Lebsack, Adrian H. Molina, Ashlee D. Parker, Wendy K. Perez, Shannon C. Powell, Kelly L. Pritchard, Stephanie Rico, Sarah E. Smith, Charlene E. Stanley, Timothy J. Tappe.
--Members 2002--
Booke l. Benson, Eric B. Christenson, Riley P. Coffey, Laura E. Cowles, Laurie J. Kempert, Lisa M. Norris, Daniel J. Sisson, Gena M. Smith, Crystal L. Swenson.
--Members 2001--
Robyn D. Baker-Swanson, Karla Pivik, Courtney O. Davis, Sandra Root-Elledge, Jon Goodman, Dianah Schlautmann, Terrie Ismond, Marth Leighty, Jerry Morris, Karla D. Smith, Roxi Knopp, Patrick St. Clair, Miquel Venegas Jr., Kris Wooley.
Honorary AKD Member - Douglas Mau
--Members 2000--
Ryan Araas, Erik Babel, Ginger Brower, Robin Burns, Melissa Fisher, Glory Gregor, Jennifer Harmon, Janel Kasper, Rhonda Moran, Jamie Perino, Tara Realing, Nanna Rexroat, Jennifer Richmeier, Polly Xu
--Members 1999--
Renne Archer, Chrstobel Asiedu, Eric Bonds, LaDonna Burke, Dan Derezinski, Michael Dorssom, Jodi Dreher, Rachelle Eyre, Emily Hogan, Andy Karavitis, Barbara Mack, Angela Madden, Carissa Miller, Nancy Prehn, Stacy Rostad, Eric Sneesby, Gina Swanson, Carrie Townsend, Bryn Vaupel, Kimberly Waters, Seth Wilson
--Members 1998--
Marie Armajo, Cynthia Armstrong, Xu Cao, Devenei Cdebaca, Rochelle Clipper, Kristy De Cario, Corryne Drake, Sandra Fowler, P. Kelly Garner, Amanda Hill, Christina Jenkins, Janis Johnston, Erik Ostresh, Chad Pinther, Amy Rainbolt, Kristen Rohde, Brandilyn Samson, Bridget Semlek-Wiggins, Kristin Siegel, Jason Thompson
--Members 1997--
Evelyn Clark, Kristin Danni, Robert Holmes, Michaela Kaumo, Rosemarie Davidson, Michelle Mintling, Amy Salter, Laura Stoutmeyer, Janet Van Scoyk
--Members 1996--
Brian Bentel, Lynne Berg, Steven Butler, John DeLeon, Anthony Gutierrez, Michael Hardin, Yarong Jiang (Ashley), Amy Johnson, Kimberly Kiplinger, Caroline Kirsch, Perizada Lloyd, Chet Meeks, Nancy Muecke, Michael Nichols, Polly Paschelke, Terry Reid, Kristen Rigoni, Rebecca Roles, Lisamarie Stanberry, Julie Tenant-Burt, Brett Walter, Sandra Woerle, Akiko Yoshida