UW Operations
Technical Services
To request an event for the Education and A&S Auditoriums
1. Navigate to the 25Live webpage: https://25live.collegenet.com/uwyo/
2. Select "Sign In" in the upper right-hand corner of the page and enter the following username and password:
Username: uwaud
Password: AS_ED

3. Once signed in, navigate to the dashboard of the site by selecting "25Live Pro"

4. Load the availability for the space by selecting "See when these locations are available"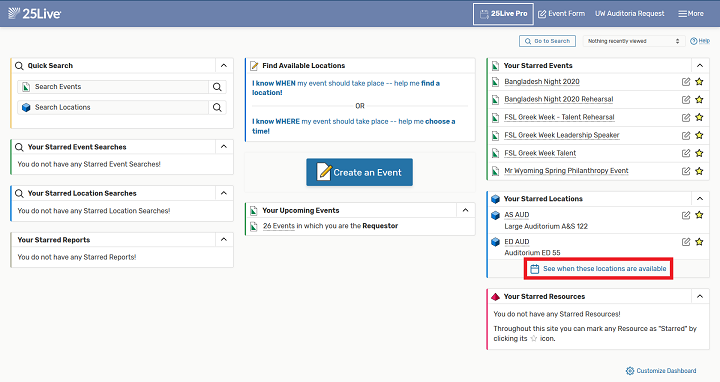 5. Select the date that you would like to request the space for, then select the time you would like on the available location

6. Once taken to the Event Wizard, complete the required fields (Event Name, Event Type, Primary Organization for this Event, and Contact Email: Any request submitted without an email will be denied) and submit your request by selecting "Save" in the lower right hand corner.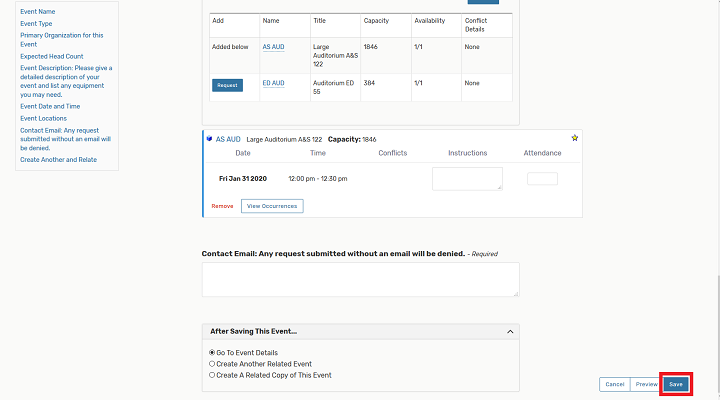 7. You will receive an email confirmation once your event has been approved.