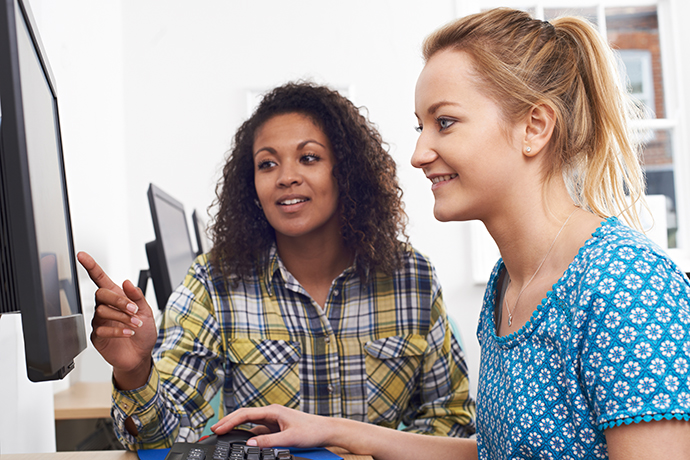 In 2020, the Wyoming Accessible Educational Materials Clearinghouse (WY AEM Clearinghouse) completed a needs assessment for the Wyoming Department of Education (WDE), which explored the provision of accessible educational materials (AEM) and the use of assistive technology (AT) across the state. As a result, the Wyoming AEM Clearinghouse held the 2021 AT Teams pilot project. It was a success, and we are excited to offer the project to new teams again in 2022!
We are looking for four teams from across Wyoming to participate in the 2022 AT Teams Development Project. If your district is interested in developing a high-quality, organized, and cost-efficient AT service plan, please complete this application form by Friday, May 6, 2022.
No fee to apply or participate.
The AT Teams Development Project will be divided into three comprehensive units throughout the school year.
Unit 1: Team Development - Focuses on AT Team makeup, sets up team structure, looks at district needs and existing procedures, establishes team goals, and introduces assistive technology. Most of this unit will be completed during the in-person Team Development workshop in Laramie, with some prerequisite work required online. Time frame: 1 module, 2 days in-person in Laramie August 11-12, 2022
Unit 2: AT Assessment Process - Covers many aspects of conducting an AT assessment, including assessment models and frameworks, consideration and referral, evaluation, feature matching and AT trials, plan development, and device acquisition. Time frame: 6 modules over 12 weeks, 2 weeks per online module, Sept. 11, 2022 - Dec. 4, 2022
Unit 3: AT Implementation - Looks at plan implementation, device training, incorporating AT into the IEP or 504, periodic review, goal writing, collecting data, transition planning, and considerations for implementation at the classroom, school, and district level. Time frame: 6 modules over 12 weeks, 2 weeks per online module, Jan. 15, 2023 - April 9, 2023