Wyoming Family to Family Health Information Center
1000 E. University Ave. Dept. 4298
Laramie, WY 82071
Phone: (307) 766-2561
Toll Free: 1-888-989-9463
TTY: (307) 766-2720
Fax: (307) 766-2763
Email:
sdirienz@uwyo.edu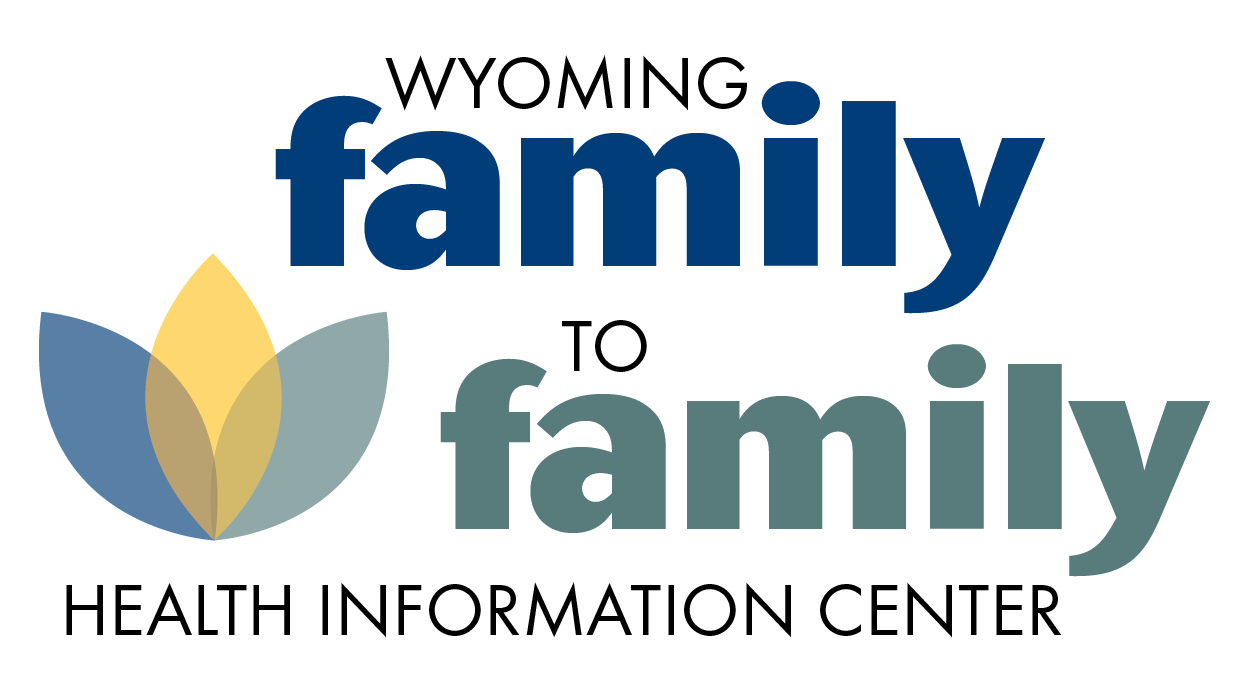 Welcome!
Welcome to the Wyoming Family to Family Health Information Center (WY F2F HIC)! This website is an online portal to high-quality, research-based information on improving the health of families and children with special health care needs. The information on this site is by families of children with special health care needs, UPLIFT family support specialists, and health professionals at the University of Wyoming. 
To get started:
Want information right in your E-mail? Sign up for our newsletter by entering your E-mail below.

---
If you are looking for information about the Affordable Care Act in Wyoming please visit the Healthcare.gov and use the site for Wyoming updates.
Share This Page:
Youth Mental Health First Aid 8 hour Course
Friday, April 18, 2014 8:00 a.m to 5:00 p.m.-------- Peak Wellness Center, The Hive 411 S. 21st Street Laramie, WY 82072------- Contact Michelle.Schreiber@peakwellnesscenter.org or call 307-745-8915 to sign up for this free course.
Take our Family Needs Survey!
Families, parents, guardians we need your feedback! We are looking for Wyoming families to complete a statewide survey related to the way that you access information and services for your amazing children with special health care needs. When you complete the survey, you will be entered into a drawing to win one of 15; $20 Walmart gift cards.
AMCHP RESPONDS TO CDC REPORT ON INCREASED PREVALENCE OF AUTISM IN CHILDREN
The Association of Maternal & Child Health Association (AMCHP) commended the Centers for Disease Control and Prevention (CDC) and the Health Resources and Services Administration (HRSA) for continuing to improve the information available on children with autism spectrum disorder (ASD).