Using Respondus in Canvas
Note that if you copy exams that require Respondus into a new shell, they may not function properly at first. The below image shows how an exam may display after being copied. If you notice this error, students will be unable to take the exam until you click "Fix It" and address the issues.

This image shows how you can add Respondus to any quiz or exam you make in Canvas. As you are creating the Quiz, you should see a "Quiz Restrictions" heading that offers "Require Respondus LockDown Browser" as a checkable box. If you check this box, the quiz will be imported into Respondus and you will be able to tweak its settings by clicking "LockDown Browser" on the course navigation menu.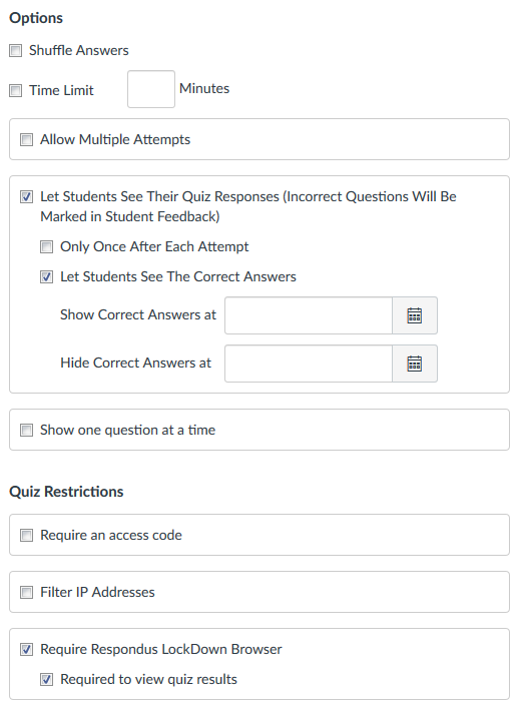 Once you have a quiz or exam open in the LockDown Browser page of your course, clicking the drop-down arrow will show this options screen. If you want to configure iPad access to an exam, the "Advanced Settings" section contains this option. Note that students will need the LockDown Browser app if they wish to use an iPad on the exam.