Contact Us
Department of Geology and Geophysics
1000 E. University Ave.
Laramie, WY 82071-2000
Phone: 307-766-3386
Fax: 307-766-6679
Email: geol-geophys@uwyo.edu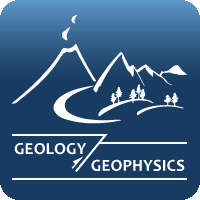 News Archive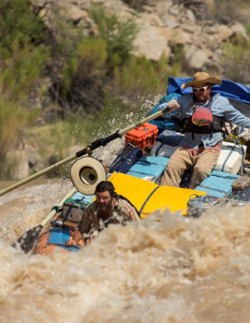 Professor Tom Minckley and lead-artist Patrick Kikut (Visual and Literary Arts) still collaborating on the 2019 SCREE Expedition
February 8, 2021 — The Sesquicentennial Colorado River Exploring Expedition (SCREE) project, led by University of Wyoming geology & geophysics Professor Tom Minckley, is a collective group of artists, authors, conservationists and scholars who will engage with citizens along the Colorado River corridor to consider visions for the future of the region. Nearly two years after Minckley and Kikut ended their trip on the shores of Lake Mead, they are still working on this expedition, through painting, writing, and outreach that comes from trying to look at a socio-ecosystem whole as they did with the Colorado River Basin.
Contact Us
Department of Geology and Geophysics
1000 E. University Ave.
Laramie, WY 82071-2000
Phone: 307-766-3386
Fax: 307-766-6679
Email: geol-geophys@uwyo.edu