A Note from the Dean
September 26, 2019

Our tremendous UW Libraries team did not idle away the summer of 2019 but moved forward many important strategic initiatives.

Before I outline some key accomplishments, we know that the season began on a very sad note with the unexpected passing of Carol McMurry on June 1st. Carol was a member of our UW Libraries Development Board. I was able to attend both Celebration of Life events, one in Loveland, CO on June 29th, and the other in Grand Lake, CO on August 18th, each providing different perspectives on her amazing life. Carol's obituary states, "A student at Casper College and a 1966 graduate of the University of Wyoming, she worked as a librarian for most of her career and remained a devoted bibliophile her entire life. Known for her warmth, compassion, belief in life-long learning, and being a proud daughter of the West, she will be dearly missed." Carol and her husband, Pat Spieles, have been tremendous supporters of UW Libraries through their talent and treasure over many years.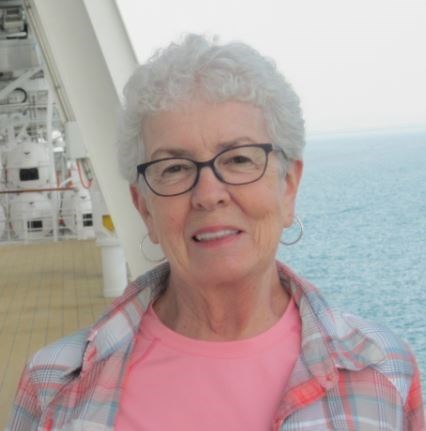 Carol McMurry
As UW Libraries builds on its reorganization last summer—a key strategic initiative that saw the establishment of three larger "divisions" from our nine departments—I appointed Cass Kvenild to the position of Associate Dean, replacing Lori Phillips who retired the end of June after 27 years of outstanding service. This led to the appointment of Kaijsa Calkins to Cass's previous position of Assistant Dean for Education and Research Services, and then the appointment of Larry Schmidt to the post of Chair, Research & Instruction. Since we are still short one librarian position, we hope to conduct a national search over the fall semester.

This summer we welcomed three new librarians to our team, each taking positions of strategic importance to UW Libraries and the University. Our Digital Scholarship Librarian, Hilary Baribeau, arrived on July 8th and has moved to help establish our new Digital Scholarship Center located on the 3rd floor of Coe Library. Shannon Sheridan joined UW Libraries on August 21st as our Data Management Librarian. Among other things, she will provide leadership and support for open data and big data access and management. Our third new librarian, Yolanda Hood, fills the position of "The Carol J. McMurry Distinguished Librarian for Academic Excellence," with her arrival on campus on September 16th. This first endowed librarian position of the University will provide support for the newly established Honors College, teaching in their colloquium program and be a key partner in various programming that advances academic excellence.

UW Libraries made significant progress on two fronts in digitizing Wyoming's newspapers. The first pertains to a project converting microform versions of the state's newspapers to machine-readable and searchable records that also provide a better mode of preservation. The $700,000 project resulting in 3.3 million pages of digitized newspapers should be completed in the spring of 2020. The second stems from a grant to UW Libraries of $209,000 from the National Endowment for the Humanities to digitize approximately 100,000 pages of print newspapers published from 1863 to 1963. This is part of a larger project of the Wyoming State Library.

Through the leadership of UW's Chisum Special Collections Librarian, Tami Hert, we partnered with the libraries of Brigham Young University to sponsor a national conference, the first of its kind, on collecting all kinds of materials about Yellowstone National Park. "Conversations on Collecting Yellowstone" drew over 100 participants from major universities across the country, the National Parks Service, from some transportation companies associated with the Park, as well as a good number of private collectors. The conference included a two-day field trip through the Park with leading experts on the history, geology, and biodiversity of Yellowstone. There is considerable enthusiasm now to have another similar conference in 2022, the sesquicentennial of Yellowstone.

In early July, a team from UW Libraries interested in virtual reality applications in higher education visited the University of Oklahoma to learn more about what its libraries have developed and of their future plans. Not only was the visit very informative about VR, but we also learned a great deal about how their libraries have redeveloped spaces to enhance learning and collaboration.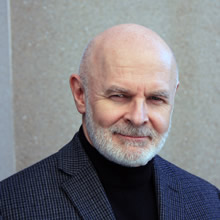 Ivan Gaetz
As the semester began, UW Libraries awarded another round of grants to faculty committed to creating open-access textbooks for the courses they teach. The objectives of this program are to: 1) help reduce costs for students; 2) share learning resources with other colleges and universities across the nation; 3) incentivize faculty to expand their portfolios of scholarly publications. Over the four semesters, this program has been in place, free textbooks have become available to 1,405 students that result in collective savings of $141,233. Twenty-three grants have been awarded so far-reaching twelve of the University's schools and departments.

Rounding out summer activities, UW Libraries led and funded an effort to join the tri-state "University Press of Colorado." Formalities were finalized in July and, through August and into September, UW's membership was established on the Press' editorial committee and board of trustees. The University now has its name on a highly reputable academic press in the Rocky Mountain region.

Looking ahead, these projects and initiatives will continue to advance. On a strategic level, this coming fall UW Libraries will build on and expand as needed, various "leadership teams" constituted by library staff and faculty centered on assessment, digital scholarship, space planning (including future storage needs), virtual reality services, and website redesign. We hope to have wide participation from our terrific UW Libraries team.

Bring on the 2020s!

Ivan Gaetz
Dean of Libraries