Featured Story
UW Selected as Part of $20 Million Energy Coalition
May 27, 2016 — The University of Wyoming has been selected by the National Energy Technology Laboratory -- part of the U.S. Department of Energy (DOE) laboratory system -- to be part of a prestigious nationwide energy coalition to investigate the future of fossil energy.
Top Stories
Campus Announcements
Events
This Week at UW
Students in the News
Cody Woman Receives UW Optometry Scholarship
May 24, 2016 — Kristanza Bronnenberg, of Cody, is the recipient of the University of Wyoming's James A. Boucher, O.D. and Julie M. Uhlmann, Ph.D. Optometry Scholarship.
Feature Columns
Wyoming Business Tips for June 5-11
May 27, 2016 — A weekly look at Wyoming business questions from the Wyoming Small Business Development Center (WSBDC), part of WyomingEntrepreneur.Biz, a collection of business assistance programs at the University of Wyoming.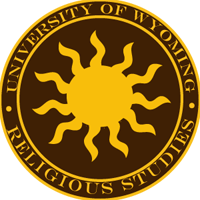 UW Religion Today: Ministers and Their Communities: What a Difference Education Makes
May 25, 2016 — It is not often remembered these days, but some of the United States' best (and earliest) universities were founded not as institutions of general education, but as seminaries for training ministers. Harvard and Princeton, just to name a couple, spent their early decades training clergy.
Articulation Agreements