Featured Story
UW Debate Team Makes History
April 29, 2016 — University of Wyoming debate team members Hunter McFarland and Mary Marcum concluded their collegiate debate careers with historic finishes at the national championships.
Top Stories
Campus Announcements
Events
This Week at UW
Students in the News
Club Sports
UW Cowgirls Win Home Rodeo, Qualify for CNFR
May 2, 2016 — Kailee Webb celebrated her regional barrel racing title for just a couple of hours Sunday. Then it was off to Coe Library to study for an exam later in the week.
Feature Columns
Wyoming Business Tips for May 1-7
April 22, 2016 — A weekly look at Wyoming business questions from the Wyoming Small Business Development Center (WSBDC), part of WyomingEntrepreneur.Biz, a collection of business assistance programs at the University of Wyoming.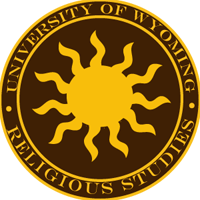 UW Religion Today: Christianity and the Holy Land
April 27, 2016 — Nowadays, when people say, "I went to the Holy Land," we know both who they are and where they went. They are Christians, and they went to Israel (and perhaps the few religious sites just over the borders in Egypt or Jordan). But, for nearly three centuries after Jesus' death, it was not that way. Not only was the land not holy, there were few Christians in it.
Articulation Agreements