Recognizing 4-H Volunteers

Each year, county 4 H programs can nominate two outstanding individual volunteers to receive the 4 H Salute to Excellence Awards. The Outstanding Lifetime Volunteer Award is given to an individual who has spent 10 or more years as a 4 H volunteer while the Volunteer of the Year Award is given to an individual who has volunteered for 4 H less than 10 years. Four regional winners are chosen in each award category per year and from the four regional winners one state winner is identified. Contact your local 4-H Educator to nominate a 4-H leader in your county today! Nominations are due in October each year.
2018 State Winners
Outstanding Lifetime Volunteer: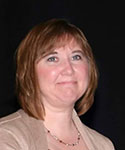 Elizabeth Downare
Region: Northeast
County: Johnson
Elizabeth has been a leader in Johnson County for 15 years but has been a lifelong 4-H member with strong family ties in 4-H throughout the state. She is the county Fabric /Fashion leader and has recently become a member of the State 4-H Fabric and Fashion Development Committee. For the past 4 years she has served as the Johnson County 4-H Council vice president and immersed herself into the process of renewing the by-laws to ensure alignment with new state policy. She is the driving force as the Awards Committee and works to adopt a fair and equitable process for providing premium awards to our youth with quality projects. when the Fair Board determined premiums were determined to not be given at Fair. She has also been active in planning and organizing the Wyoming State Fair Fashion Revue along with the local Revue in her county. She is also committed to attending, chaperoning, and teaching at Showcase Showdown.
Volunteer of the Year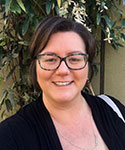 Jessica Tharp
Region: Northwest
County: Washakie
Jessica has been a 4-H leader for 4 years for the horse project. She has worked hard to grow the program and encourage all levels of riders. In the last two years the program has doubled in number of participants. Jessica also organizes and runs the horse show at county fair. She works to encourage safety and fun while learning, and tries to be very encouraging. In addition to serve as a horse project leader she has volunteered for two years on the awards committee to restructure/order/organize county fair awards. Jessica also helps her club leader with whatever she needs for the Roadrunners 4-H Club. In addition to being a 4-H leader, she is also a 4-H mom to two kids. She loves being a 4-H leader and 4-H mom.
---
2018 Regional Winners
Outstanding Lifetime Volunteer
Region: Southeast
Paul Dey
Paul has been a certified volunteer for 11 years. He has been the President of the Shooting Sports Committee in Laramie County for the last 7 years. At the end of the 2018 shooting sports year, Paul stepped down from the committee and his numerous coaching responsibilities. Paul has coached air rifle classes for many years with at least 50 youth in attendance. He also coached the advanced air rifle classes with around 15-20 youth who practiced from fall through the summer and traveled to various matches in Utah, Wyoming and Colorado.
Region: Northwest
Sharon Cordingly
Sharon Cordingly has been a leader in the Hot Springs County 4-H program for 19 years. She has been instrumental in teaching leadership and citizenship to 4-H members since her tenure as a 4-H leader. She has always taught youth the importance of serving in their community and playing a positive role as a representative of 4-H.
Volunteer of the Year
Region: Northeast
Joan Ash
Joan Ash has been an Active 4-H Leader for the past 7 years. She has been involved and supportive not only of her own children in the program, but those in her club. Joan is a hard worker always wanting the best for those around her. She is not the type to step up and lead, but the type to step in when needed and guide others to success.