Virtual Exhibits
In Pursuit of Equality: Nellie Tayloe Ross
 Introduction | Part 1 | Part 2 | Part 3 | Part 4 | Part 5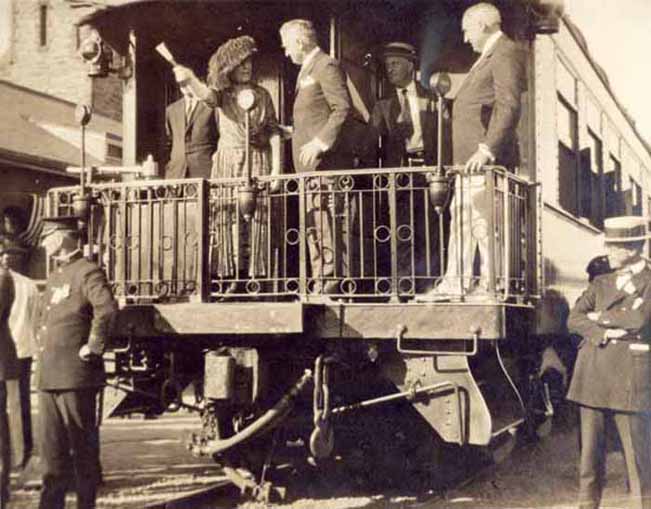 Photo: Nellie Tayloe Ross, the first woman to serve as a governor in the United States, circa 1925. Nellie Tayloe Ross papers.
 
On October 2, 1924, Democratic Wyoming Governor William B. Ross passed away while in office. With the special election to fill the rest of the governor's term only a month later, the Democratic Party nominated his widow, Nellie Tayloe Ross, to succeed him.
While refusing to actively campaign for the position, Mrs. Ross promised the people of Wyoming that she would continue her late husband's policies if elected. On November 4, Mrs. Ross easily won the special election, and when she was sworn in on January 5, 1925, she became the first woman in American history to serve as a state governor.
During the brief campaign, and subsequent election, many critics denounced the idea of a woman becoming the state's highest elected official. Still, the majority of voters had placed their faith in Mrs. Ross, and she would have the following two years to prove her critics wrong.
During her time as the state's chief executive, Governor Ross fought for farm aid, tax and banking reforms, increased educational funding, and worker protection laws. Despite her best efforts, the Republican-controlled state legislature defeated the majority of her legislative initiatives.
In an increasingly Republican-leaning state, Governor Ross lost her 1926 re-election bid by less than fourteen hundred votes. Despite her limited legislative victories, Governor Ross was noted by most contemporary observers to have served her state with dignity and competence. Through her actions, she dispelled the myth that women were incapable of holding Wyoming's most important state offices, and consequently, she served as an important role model for hopeful female politicians who would follow in her footsteps.