Virtual Exhibits
Connecting Wyoming to the World: A History of the University of Wyoming
Introduction | Part 1 | Part 2 | Part 3 | Part 4 | Part 5 | Part 6 | Part 7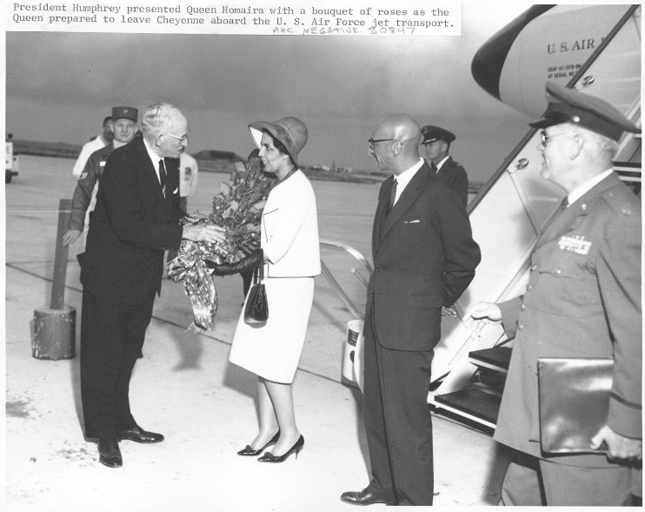 Under President Humphrey the university began developing international programs to aid in the academic and scholarly expansion of UW. One of the first programs to provide international student and faculty exchanges involved the U.S. Operations Mission and the Royal Government of Afghanistan. This program allowed faculty members within the agriculture and engineering departments to participate in a faculty exchange program in the Afghani capital of Kabul.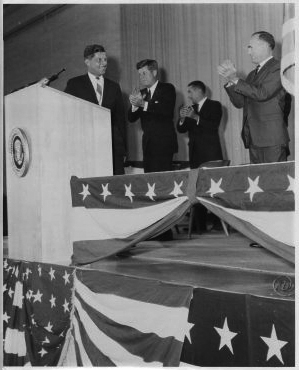 In the late 1950s King Zahir and Queen Homaira of Afghanistan visited UW, obtained honorary degrees and were welcomed by President Humphrey, as well as a number of Afghani exchange students. The Afghanistan program ended in 1973, but it opened the door for many other departments on campus to develop programs that connect internationally through student and faculty exchanges.
In the fall of 1963, the University of Wyoming received a visit from President John F. Kennedy in which he delivered a moving speech calling students and faculty alike to join in his New Frontier. No one in the large crowd made up of university students, faculty, and individuals from the Laramie community imagined what would occur in two short months. For many in attendance that day, the short time between President Kennedy's visit and his assassination in November of 1963 greatly intensified the impact of that fateful event in Texas.
Introduction | Part 1 | Part 2 | Part 3 | Part 4 | Part 5 |