Imaging MS
Imaging MALDI-MS and Thermal Decomposition/Digestion (TDD): towards on-tissue digestion and on-tissue protein identification
This research project is funded by the National Science Foundation, NSF-CMI: "Removal of time and fidelity constraints in MALDI-MS imaging of proteins in tissue"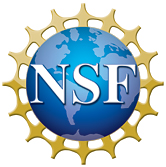 Project aims at developing a fast (30 s) non-enzymatic and on-tissue digestion technique compatible with imaging-MS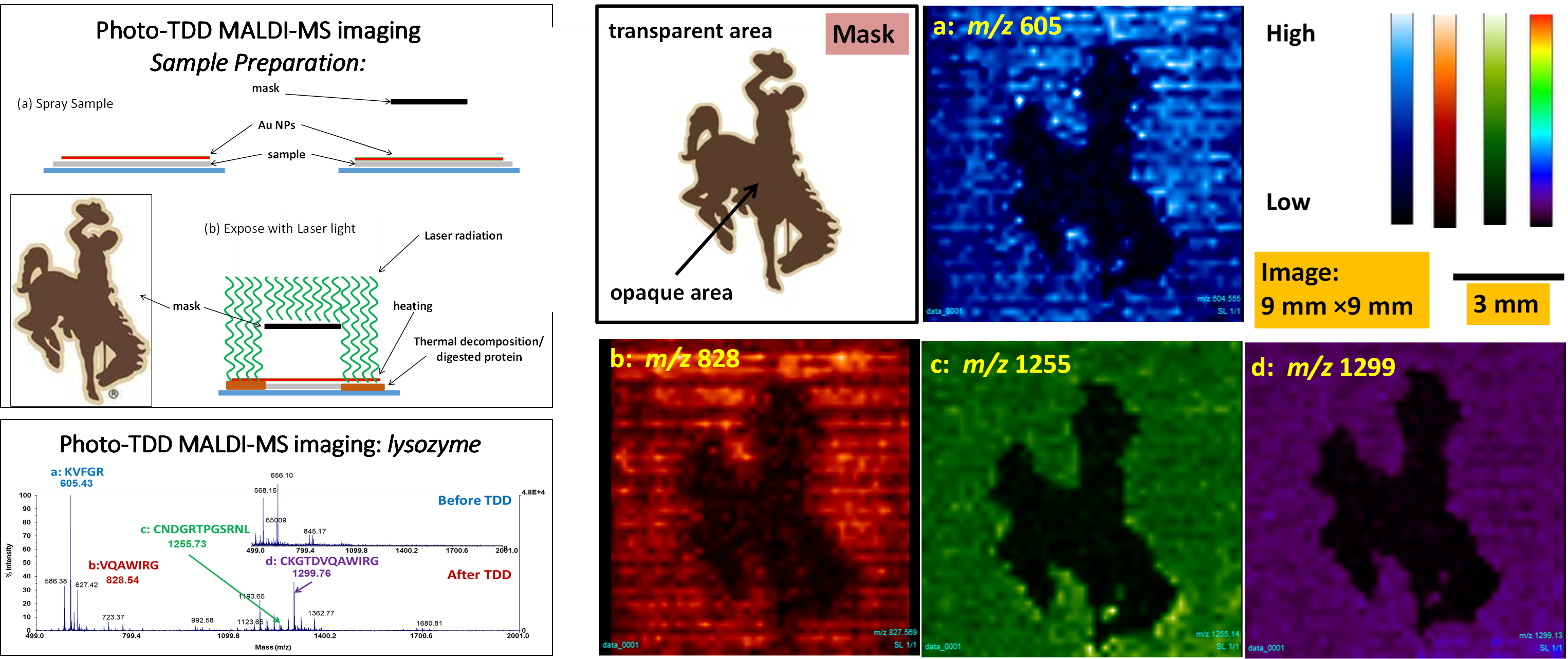 imaging MALDI-MS of the TDD products of lysozyme: Detected peptides are from site-specific cleavages at Asp and Cys.  Images of the spatial distribution of these peptide products are shown below in a proof-of-principle experiment demonstrating applicability of this approach for on-tissue protein id and tissue imaging by MALDI-MS. The solvent-free nature of the TDD process prevents product delocalization, as is the case in the standard protocol using on-tissue trypsin digest. Read our article in Analytical Chem. (2017).
Proof-of-concept on-tissue TDD of brain tissue and imaging MALDI-MS. Comparison with on-tissue trypsin digestion