Williams Conservatory
Supporting education, research, and outreach while providing a tranquil environment at the University of Wyoming
---
Welcome to the Williams Conservatory, located in the Aven Nelson building in the southwest corner of the University of Wyoming campus. The conservatory is home to over 500 tropical, neotropical, temperate and arid species from around the world. Our facilities are used by researchers, educators and students in both K-12 and post-secondary levels, artists, horticulture enthusiasts and the general public.
We welcome visits at any time during our normal business hours. Stop by today and explore the conservatory! We also offer guided group tours for classes and the public, when scheduled ahead of time; feel free to email the coordinator to plan your visit!
---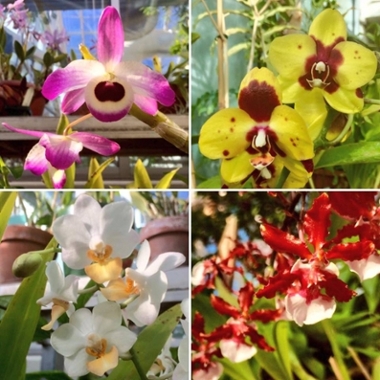 Location:
South of the Aven Nelson building
UW Campus
9th Street at University Street
Hours of Operation:
Monday- Friday
10AM- 4PM
COMING SOON:  YouFund Campaign to raise money for the Williams Conservatory to enhance the facility, outreach opportunities, and educational tools for teaching students about plant adaptations, biomes, and plant reproduction.  The campaign will start mid-March.  Any donations, large or small, will be appreciated as we plan for budget cuts.