Williams Conservatory
Department of Botany
University of Wyoming
1000 E. University Ave.
Department 3165
Laramie, WY 82071
Phone: (307) 766-6487
Email:
conservatory@uwyo.edu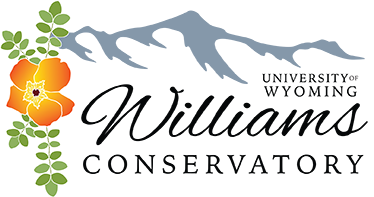 Williams Conservatory
Welcome to the Williams Conservatory, located in the Aven Nelson building in the southwest corner of the University of Wyoming campus.  The conservatory is home to over 500 tropical, neotropical, temperate and arid species from around the world.  Our facilities are used by researchers, educators and students in both K-12 and post-secondary levels, artists, horticulture enthusiasts and the general public. 
We welcome visits at any time during our normal business hours.  Stop by today and ask for Kassy or Kim - we will be glad to meet you and show you around!
Location:

South of the Aven Nelson building
UW Campus
9th Street at University Street
> See Google Map

Hours of Operation:

Monday - Friday
10:00 am - 4:00 pm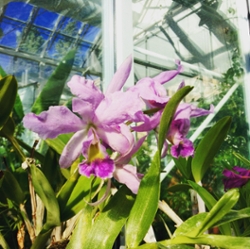 Peruse our currently blooming flowers on our Facebook page!