Donate to the Williams Conservatory
Donate Your Time
If you're interested in volunteering at the Williams Conservatory, we welcome your help!  We accept volunteers of all ages from the community.  Usual volunteer tasks include: general cleaning, weeding, pest control (killing mealybugs using Q-tips with rubbing alcohol), removing dead leaves, and aiding in any special projects.  Feel free to contact us if you're interested in helping out!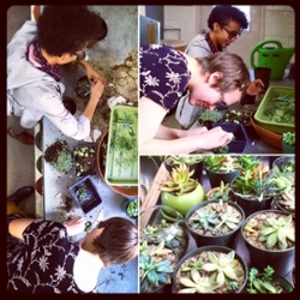 Donate Your Finances
Our facility heavily relies on funds raised through plant sales and your donations, big or small.  Help support the conservatory by attending our workshops and plant sales!  You can also aid by making private donations online.
Instructions for Online Donations to the UW Foundation
1.  Go to: http://www.uwyo.edu/foundation/ways-to-give/index.html
2.  Click on Give Online
3.  Under Gift Designation, Select Colleges .
4.  Then select College of Arts and Sciences
5.  Select Other Arts and Sciences Department and Continue
6. Then type in Louis and Terua Williams Conservatory
Thank you for your support!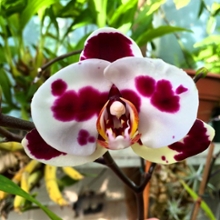 Donate Your Unique Plants
We will accept donations of indoor and outdoor plants that are consistent with our Plant Acquisition Policy. The donation must fit within the scope and intent of our collection, as well as being in excellent condition with no disease or pest issues. The Conservatory Staff will make an assessment of each potential donation to determine suitability.
If you are interested in donating a plant, please contact the Conservatory Manager with the information listed below.
Please do not bring the plant to the Conservatory first. An assessment needs to be completed prior to exposing the rest of the collection to potential disease and insects.
Donor Name
Contact Information
Plant Name
Plant Size
Provenance (where the plant was acquired)
Condition of Plant
Estimated Age of Plant
History of Care (pruning, infestations, fertilization)
Photo of Plant