UW Neuroscience Center
The National Institutes of Health has awarded the UW Neuroscience Center a $5.1 Million grant to support career development, pilot research projects, and the Robert A. Jenkins Microscopy Core Facility. These funds have been used to support research assistantships for Neuroscience graduate students as well as collection of preliminary data for larger, externally-funded grants.
"The Neuroscience Center investigators work on interrelated projects that seek to understand how experience shapes neuronal function and synaptic connections during the life span of the animal, and how normal function may be reversed by neurodegenerative diseases and aging,"  Neuroscience Center Director Professor Francis (Bill) Flynn says. "The overall scientific objective is to utilize a multi-pronged and interdisciplinary approach to address common themes in neurodegeneration and aging, neuroplasticity, and chronic pain."
Thanks to the Paige, Emily, and Koedi for representing the Neuroscience Program at the UWYO STEM Expo!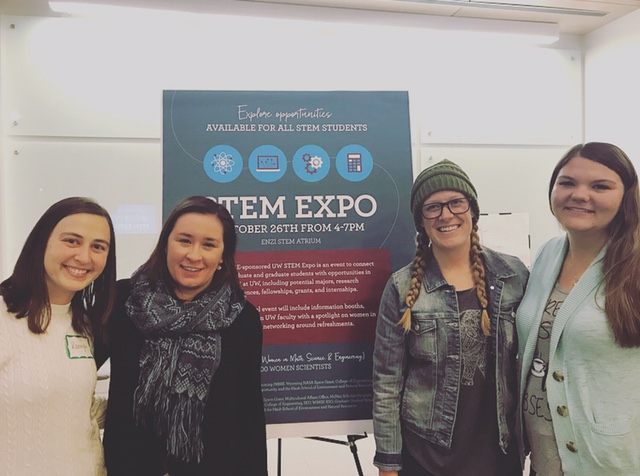 Congratulations to the Sensory Biology Group on receiving an NIH COBRE award to establish the Sensory Biology Center!