Wells Endowment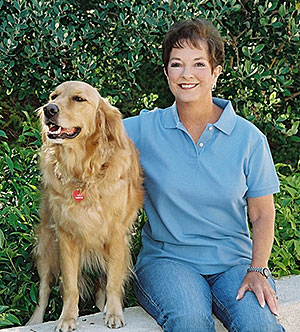 Feb 19, 2009
A more than $1.1 million gift from the estate of Wyoming native Dr. Linda Wells to the University of Wyoming School of Pharmacy will help fund graduate assistant research and provide scholarships for UW pharmacy students. It is the largest gift ever presented to the pharmacy school.
Wells, who died Dec. 14, 2008, was a longtime benefactor of the UW School of Pharmacy. The Pharmacy Learning Resources Center will be named after her -- the "Linda Wells Student Learning Center."
The income from the endowment will fund the graduate assistants and will provide scholarships and cash awards for two pharmacy students to attend the annual Academy of Managed Care Pharmacy (AMCP) meetings each year.
"With this remarkable gift, the school is on track to meet or exceed our goal by May 2010, the 60th anniversary of the first graduating class of the School of Pharmacy," says Dean John Vandel.
The gift is part of the Dean David W. O'Day Finance Campaign to raise by May 2010, $3 million in endowed funds for the UW School of Pharmacy, Vandel says.
"Linda was a very caring and generous person. She was always there to help -- not only her family, but numerous friends as well as strangers," says her brother, Pearley Wells of Casper. "Linda gave to many different causes, whether it was homeless people that needed a helping hand or youth groups across the state. She truly believed that an education was a very important part of life.
"I was blessed to attend her Harvard Business School graduation," Wells adds. "That was where I really learned how respected Linda was from her friends throughout the world."
Linda Wells was raised in Worland and moved to Casper where she attended Natrona County High School. She earned a B.S. (1970) degree in pharmacy at UW and in 1983 received an M.S. degree in mental health and a Ph.D. in chemical dependency, both from Columbia Pacific University.
While in college, she belonged to the Kappa Epsilon Fraternity for women in Pharmacy, Phi Kappa Phi and was named to Who's Who among students in American Universities and Colleges. An avid lifelong learner, Wells later attended Harvard Business School and received a certificate in business management.
While working in pharmacies and benefits management she recognized an opportunity in the industry and started her own successful business in that area in California. Wells was one of the first woman pharmacists to be a leader in the practice of managed care pharmacy. She had homes in Jackson and in Ramona, Calif.
She was a UW College of Health Sciences advisory board member, on the UW School of Pharmacy advisory committee and a member and sponsor of the Academy of Managed Care Pharmacy. She petitioned and earned the first membership for a single woman to Jackson's Rotary Club.
Wells was honored as the UW School of Pharmacy's 2005 Alumna of the Year for extraordinary contributions to her profession and to the school. She also provided the resources for many UW students to attend the annual AMCP national meetings.