School of Pharmacy
Health Sciences Center, Room 292
1000 E. University Ave., Dept. 3375
Laramie, WY 82071
Phone: (307) 766-6120
Fax: (307) 766-2953
Email:
uwpharmacy@uwyo.edu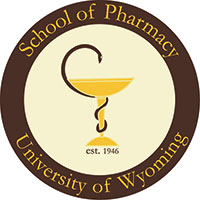 University of Wyoming School of Pharmacy
Welcome to the University of Wyoming School of Pharmacy! Our program is nationally accredited and our graduates have a 95 percent or higher passing rate on national licensure examinations. Classes of 52 students assure each student maximum individual attention within our pharmacy school program. Visit our admissions section for more details.
The University of Wyoming School of Pharmacy community is committed to supporting and promoting individual and collective excellence in teaching, research, service and pharmacy practice. We value responsibility, compassion, respect, and integrity in all endeavors.
---
Featured Stories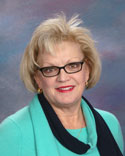 UW School of Pharmacy Alumna Sharon Durfee Elected BPS Chair for 2014

University of Wyoming School of Pharmacy alumna Sharon M. Durfee (B.S.P. '76), R.Ph., BCNSP, was elected by the Board of Pharmacy Specialties to serve as the 2014 chair. UW alumnus John A. Pieper (B.S.P. '77), Pharm.D., FCCP, FAPhA, was voted the chair-elect.
Witzeling Scholarship Endowment Benefits UW Pharmacy Students
Alumnus Kenneth Witzeling (BSP '51) and his wife, Elizabeth, have donated his extensive coin collection to the University of Wyoming to create the Kenneth and Elizabeth Witzeling Pharmacy Scholarship endowment. For more information, read the UW Foundation's article "More than Money."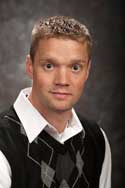 Travis Brown Receives Prestigious 2014 AACP New Investigator Award

Travis Brown, Ph.D., assistant professor of pharmaceutical science, is one of seventeen recipients of the highly competitive American Association of Colleges of Pharmacy (AACP) New Investigator Award for 2014. Brown will receive start-up funding from AACP for his research program, "The Role of Cathepsin K in Mediating Hippocampal Synaptic Plasticity and Memory."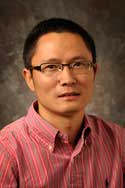 Xihui (Alex) Xu Receives 2013 C-CRAM Outstanding Researcher Award

Xihui (Alex) Xu, M.D., Ph.D., M.S., is the recipient of the 2013 UW Center for Cardiovascular Research and Alternative Medicine (C-CRAM) outstanding researcher award. Xu is also the first graduate student from the UW Biomedical Sciences Graduate Program.
Share This Page:
Ashley Vigil, Pharm.D. Candidate, Class of 2015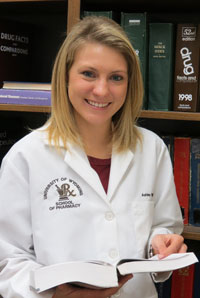 "I was born and raised in Wyoming and am fortunate to be able to come to a school that is so affordable and where I am able to get such an incredible education."
March 2014 Edition of the News Capsule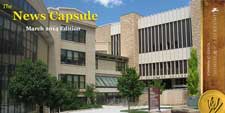 The News Capsule is the University of Wyoming School of Pharmacy's quarterly electronic newsletter. The News Capsule highlights the achievements of our alumni, faculty, staff, researchers, and students.