School of Pharmacy
Health Sciences Center, Room 292
1000 E. University Ave., Dept. 3375
Laramie, WY 82071
Phone: (307) 766-6120
Fax: (307) 766-2953
Email:
uwpharmacy@uwyo.edu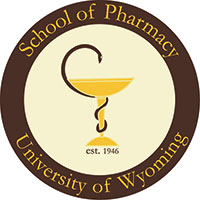 Mary Onysko, Pharm.D., BCPS
Clinical Associate Professor of Pharmacy Practice
monysko@uwyo.edu • (303) 788-3172
Swedish Family Medicine Residency Program
Littleton, Colorado
Best Mode of Communication: E-mail
Office Hours: By appointment
Mary Onysko is a Clinical Associate Professor of Pharmacy Practice at the University of Wyoming School of Pharmacy and an Assistant Clinical Professor with the Swedish Family Medicine Residency affiliated with the University of Colorado School of Medicine in Denver. She received her doctor of pharmacy degree from Oregon State University in 2006 and completed a primary care specialty residency with Providence Physician Division in Portland, Oregon.
Dr. Onysko provides ambulatory pharmaceutical care that focuses on patients with diabetes or multiple pharmacotherapy-related problems. She is part of an integrated care team that brings the patient, patient's family or caregiver, physician, psychologist, social worker, and pharmacist together to manage complicated health and social problems. Her primary research interests are improving teaching efficacy and optimizing team-based patient care. Personal goals include playing volleyball often, golfing regularly and getting to the mountains to ski as much as possible.
Education:
Pharm.D. 2006, Oregon State University, Corvallis, Oregon
ASHP Accredited Pharmacy Specialty Residency in Primary Care, 2007, Providence Physician Division, Providence Health and Services, Portland, Oregon
Awards and Honors:
2012 Pharmacy Practice Faculty of the Year
Professional Affiliations:
American College of Clinical Pharmacy (ACCP)
American Association of Colleges of Pharmacy (AACP)
American Society of Health Systems Pharmacy (ASHP)
Teaching:
Experiential Rotations
PHCY 6473 Ambulatory Pharmaceutical Care
PHCY 6465 Pre-Residency Elective
PHCY 6465 Advanced Ambulatory Pharmaceutical Care
Didactic
PHCY 6152 Therapeutics I (analgesics/headache; alternative medicine)
PHCY 6251 Therapeutics II (primary and secondary prevention; migraine)
PHCY 6350 Therapeutics III (pain management)
PHCY 6351 Therapeutics IV (cardiology)
Publications (Refereed Journals):
Hunter M., Onysko M. "What is the most effective first-line medical treatment of patients with primary Raynaud's phenomenon?" Evidence-Based Practice 2012;15(1)8-9.
Bradley A., Hunter M., Onysko M. "What are the benefits of Omega-3s in pregnancy?" Evidence-Based Practice 2012;15(2)10.
Winslow B., Onysko M., Stob C., Hazlewood K. "The Treatment of Alzheimer's Disease" American Family Physician. 2011;83(12):1403-1412.
Maxwell J, Winslow B, Onysko M. "Does the uric acid level provide diagnostic information in patients with hyponatremia who are taking a diuretic?" Evidence-Based Practice 2011;14(7)9.
Lange T, Hunter M, Onysko M, Winslow B. "Denosumab (Prolia®) for osteoporosis" Evidence-Based Practice 2011;14(1)1-2.
Hunter M, Onysko M. "Significance of the source of Omega 3 fatty acids" Evidence-Based Practice 2011;14(1)10-11.
Mary Onysko, Pharm.D., BCPS