UW Logos and Signatures
In an effort to maintain a more cohesive brand, the University of Wyoming has adopted a standard administrative policy and procedure that will encourage consistency in UW's marketing efforts, creating an enduring message of quality, reliability, and effectiveness. This page contains a variety of downloadable logos and signatures that will assist our campus partners in fulfilling this initiative.
Review the University of Wyoming Brand Book before utilizing the following resources. A full overview of marketing materials and branding guides can be found on our Brand Center webpage.
---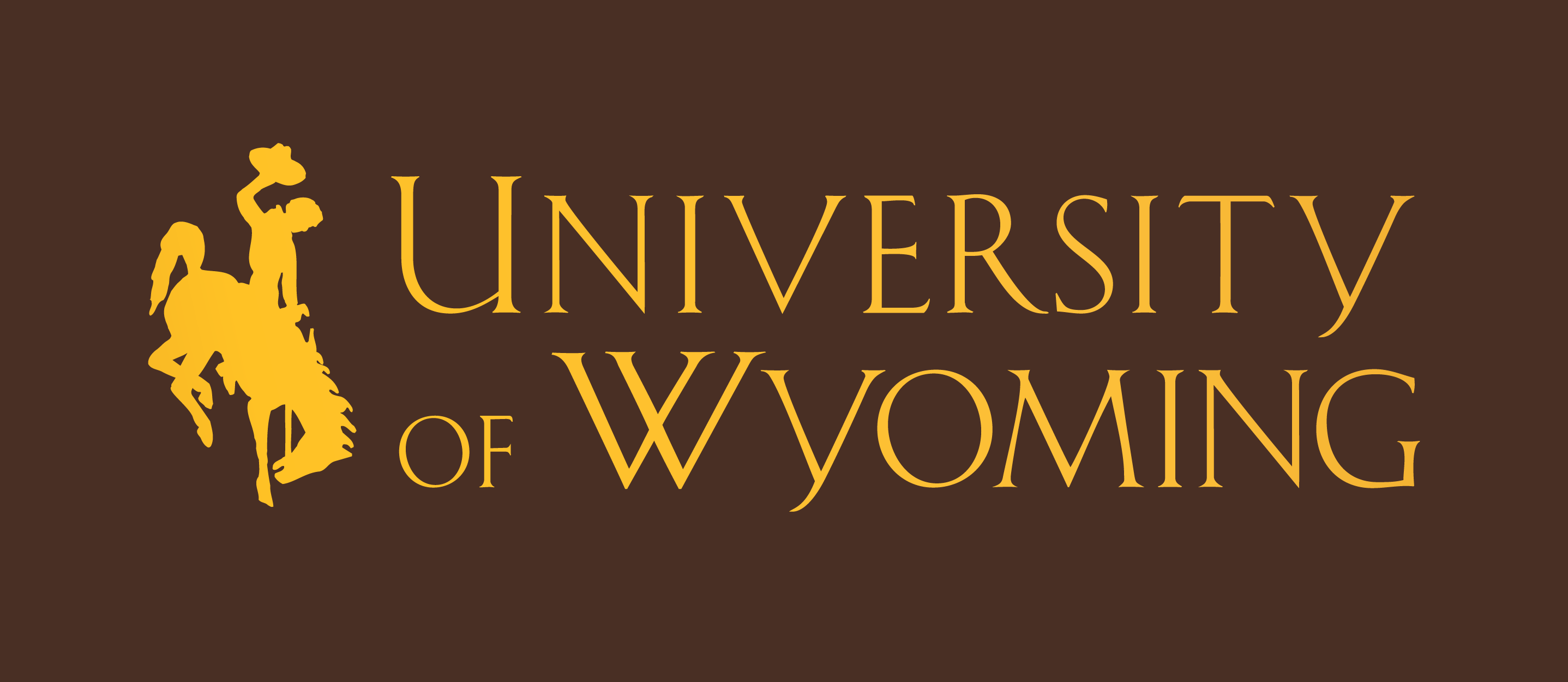 UW LOGOS & SIGNATURES
INDIVIDUAL UNIT LOGOS
The University of Wyoming's new standard administrative policy and procedure will ensure that all UW entities may exist as a unified visual identity. Individual logos have been constructed for each college, department, school, and unit based on a branded template.
Logos that do not currently follow the new format must be submitted to the  exemption form  in order to begin the process for approval by the Brand Standards Committee.* If your unit is not listed below, or the listing of your unit is incorrect, contact Director of Creative Services Michelle Eberle at meberle@uwyo.edu. Institutional Marketing is responsible for constructing the individual logos, please refrain from creating them yourself.
Logos are available for download in .eps, .jpg, and .png formats packaged in ZIP files below. When utilizing these files, users are expected to maintain the aspect ratio and layout. If you have questions or concerns on how to implement these files, please review UW's Brand Book, or contact meberle@uwyo.edu.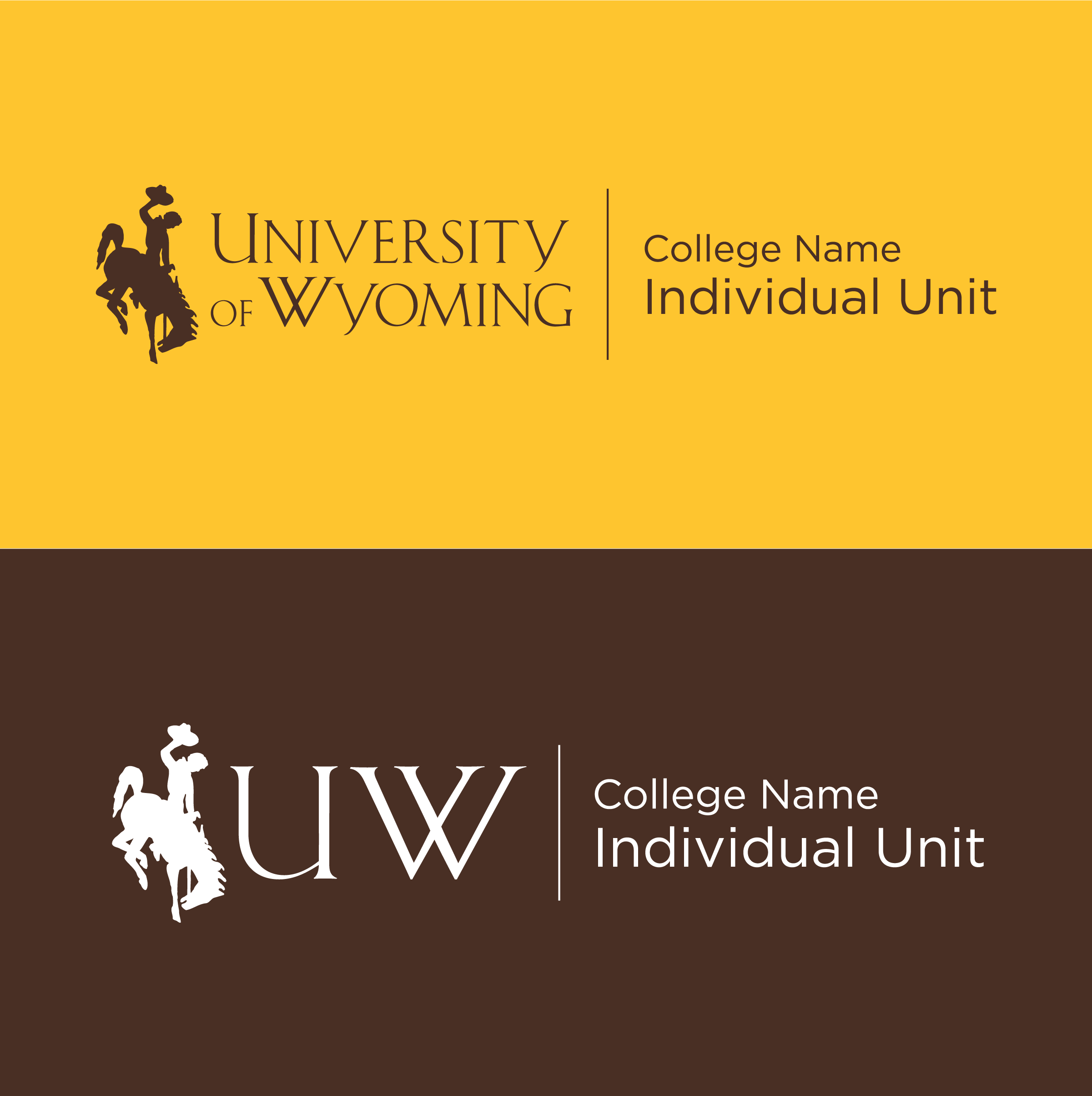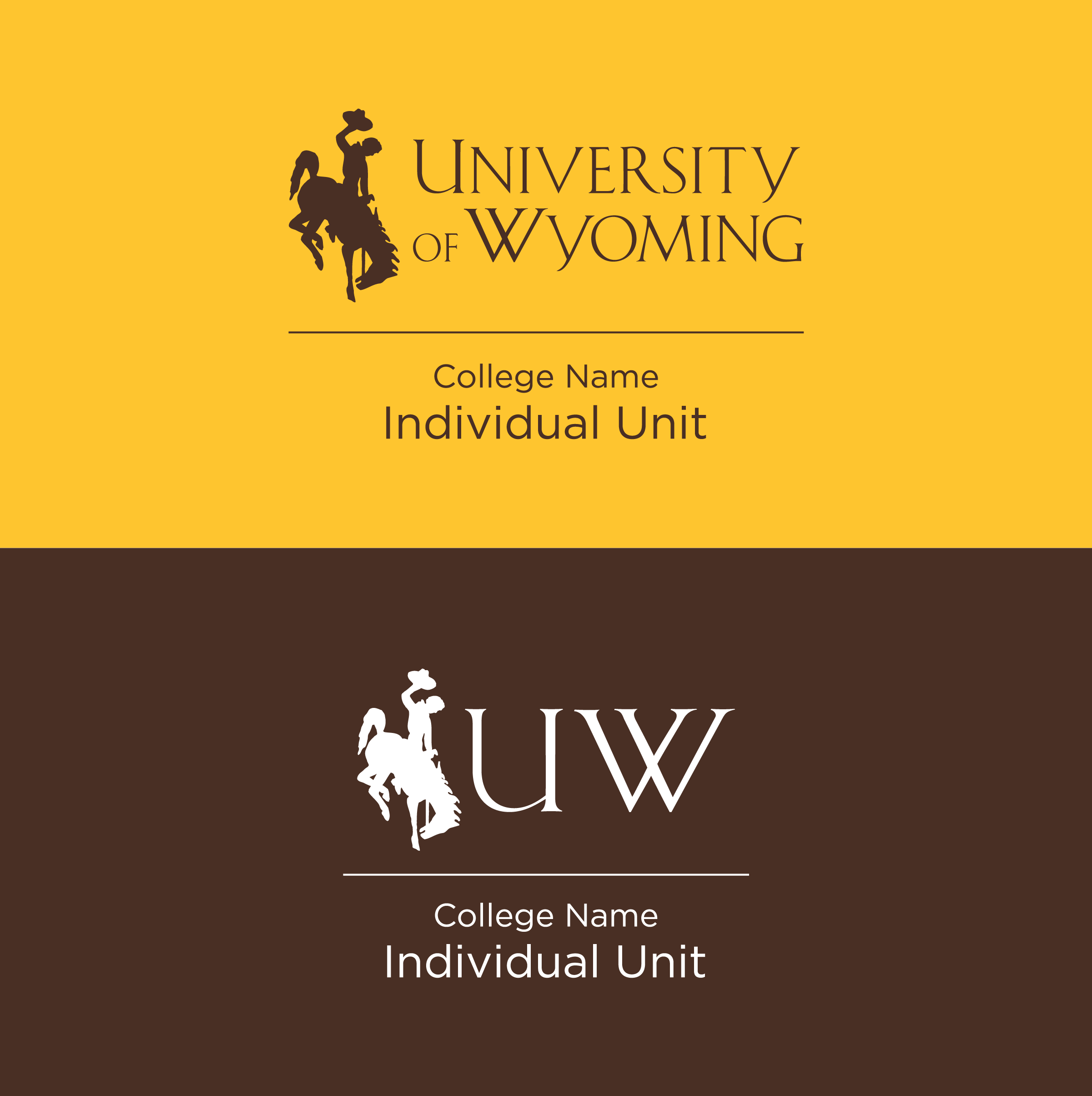 *Important Note: Although individual units are expected to incorporate the new templated logos onto any marketing materials in the future, they are not expected to discard any current materials they may have with custom logos. They are expected, however, to begin the exemption process by completing the logo exemption form which will be submitted to the Brand Standards Committee. Signing in with a Google account is required to complete the exemption if you do not have a Google account, download this version and email it to kass7@uwyo.edu with an image of the logo in question.
---
COLLEGES and academic units
---
OFFICES, Programs & Resources