Case consultation, networking, and CE/CMEs!
Providing support to providers who care for older adults by creating a network of colleagues in the Rocky Mountain region with ease of access to a geriatric specialist care team
PROFESSIONAL CONTINUING EDUCATION CREDITS ARE AVAILABLE
Participation is free
Through the UW ECHO® in Geriatrics, sponsored by the Wyoming Center on Aging, healthcare professionals throughout the state have the opportunity to receive best-practice recommendations for consideration in management of older adults. You are invited to present challenging cases for discussion and feedback to a network of colleagues as well as a specialist care team.  Each ECHO network will also feature a brief community discussion on a variety of important topics related to geriatrics.
Project ECHO is a virtual model for lifelong medical learning and collaborative practice that links front-line healthcare providers with specialist care teams to manage patients who have chronic conditions requiring complex care. It is transforming the way medical knowledge is shared and translated into everyday practice while in the process, enabling thousands of people in remote and medically underserved communities to receive care that was previously inaccessible.
2019 Learning Objectives:
Support a network of geriatric care practitioners

Create hubs of geriatric expertise in Wyoming

Provide support to providers who care for geriatric patients.

and increase knowledge of how to access and address opioid misuse in older adults.
---
Our Specialist Care team:
Cara Johnson, DO. Geriatrician, Wyoming Primary Care, CRMC: Cheyenne, WY
Tonja Woods, PharmD, CGP. Geriatric Pharmacist, UW Clinical Associate Professor: Laramie, WY
Pamela Oiler, LCSW. Social Worker, UW Family Medicine Residency: Cheyenne, WY
Mary Kerber, MD. Neurologist, Cheyenne Medical Specialists: Cheyenne, WY
Soo Borson, MD. Geriatric Psychiatrist, University of Washington: Seattle, WA
Tennille Nelson, PT, DPT, GCS. Physical Therapist, Ivinson Memorial Hospital: Laramie, WY
Erin J. Bush, PhD, CCC-SLP. Speech Language Pathologist, UW Assistant Professor, Neurogenic Communication Disorders: Laramie, WY
Carmen Bowman, MHS, BSW. Regulator turned Educator, Edu-Catering "Catering Education for Compliance and Culture Change": Brighton, CO
Maya Pignatore, PhD.  Psychologist, Omaha VAMC: Omaha, NE
AND YOU!
---
Previous sessions available for viewing: Please contact WyCOA for your user name and password

 2018

 Community Discussion Topics & Objectives

 PRESENTER

 Oct 11

Care Coordination: Filling in the Gaps -Part 2

Mountain Pacific Quality Health

 Oct 25

Nutrition for the Older Adult

Jenna Chalcraft, RD

 Nov 8

Psychiatric Symptoms and Syndromes in Dementia: Features, Prevalence, and Approaches to Treatment

Soo Borson, MD

 Dec 6

Introduction to Wounds – Basic Principles and Practices

Cara Johnson, DO

2019: Chronic Pain Management and Opioids, falls and more!


Feb 14

Best Practices for Opioids & Older Adults

Cara Johnson, DO

Feb 28

Medication for Management of Chronic Pain with Older Adults

Natalie Winter, MD

Mar 14

(CANCELLED DUE TO BLIZZARD)

Psychological Effects of Chronic Pain on Older Adults

Soo Borson, MD

Mar 28

Non-Pharmacologic Management of Chronic Pain with Older Adults

Tennille Nelson, PT, DPT, GCS

Apr 11

Substance Use to Manage Chronic Pain

Berton Toews, MD

Apr 25

Medication Assisted Treatment

Berton Toews, MD

May 9

Opioid Legislation & Regulatory Update

Antoinette Brown, RPH

 May 23

RESCHEDULED!

Psychological Effects of Chronic Pain on Older Adults

Soo Borson, MD & Maya Pignatore, PhD


June 6

Evidenced-Based Programs for Older Adults: A Focus on Falls Prevention

Tennille Nelson, PT, DPT, GCS and WDOH  Injury & Violence Prevention Program

June 20

Older Adult Driver Safety: Assessment and Resources

Cara Johnson, DO; WDOH - Injury & Violence Prevention Program

 

The UW ECHO in Geriatrics will return in March 2020.  Stay tuned for updates and opportunities to provide feedback on how we can better support your work with older adults.

 
To join this unique community of practice, or to get more information:
 (307) 766-2829  |  wycoa@uwyo.edu 
---
Seeking Cases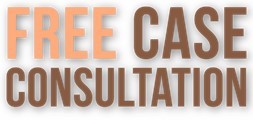 We welcome your presentation of cases for consultation at our upcoming networks!
Benefits of presenting a case: Free case consultation from geriatric experts in their field including sharing of resources including evidence based practice strategies to assist you in your routine practice, increased geriatric knowledge and outcomes, connecting to the geriatric care community of practice by learning and sharing similar challenges, Continuing Education credits, and networking with other geriatric care professionals.
Quotes from participating spokes:
"I truly appreciated the excellent feedback during the session-what phenomenal resources!"

"Thank you. Please pass on to the team how beneficial their guidance has been. I've been able to utilize the info/recommendations to many of the professionals I work with. We are proceeding with their recommendations!"

"Thanks a million for the copy of the recommendations."

"It really is for our benefit, for our residents, and what a wonderful opportunity!!"
Download the Case Presentation Form 
---
Resources and powerpoint slides from previous ECHO Networks can be found on the iECHO Website with access via your iECHO ID and password provided by WyCOA. 
You can also request materials by emailing wycoa@uwyo.edu