Case consultation, networking, and CE/CMEs!
Providing support to providers who care for older adults by creating a network of colleagues in the Rocky Mountain region with ease of access to a geriatric specialist care team
PROFESSIONAL CONTINUING EDUCATION CREDITS ARE AVAILABLE
Participation is free
Through the UW ECHO® in Geriatrics, sponsored by the Wyoming Center on Aging, the Montana Geriatric Education Center, and Mountain Pacific Quality Health Foundation healthcare professionals throughout the region have the opportunity to receive best-practice recommendations for consideration in management of older adults. You are invited to present challenging cases for discussion and feedback to a network of colleagues as well as a specialist care team.  Each ECHO network will also feature a brief community discussion on a variety of important topics related to geriatrics.
Project ECHO is a virtual model for lifelong medical learning and collaborative practice that links front-line healthcare providers with specialist care teams to manage patients who have chronic conditions requiring complex care. It is transforming the way medical knowledge is shared and translated into everyday practice while in the process, enabling thousands of people in remote and medically underserved communities to receive care that was previously inaccessible.
Learning Objectives:
Develop a network of geriatric care practitioners

Create hubs of geriatric expertise in the Rocky Mountain Region

Implement best practices for geriatric patients

Identify strategies to assess and address the 4Ms (What Matters, Mentation, Mobility, Medication) of geriatric healthcare.
---
Our Specialist Care team:
Emma Bjore, MD. Geriatrician, Ivinson Medical Group, IMH: Laramie, WY
Tonja Woods, PharmD, BCGP. Geriatric Pharmacist, UW Clinical Associate Professor: Laramie, WY
Monica Trimble, LCSW.  Social Work, Stevensville Family Medicine: Stevensville, MT
Mary Kerber, MD. Neurologist, Cheyenne Medical Specialists: Cheyenne, WY
Soo Borson, MD. Geriatric Psychiatrist, University of Washington: Seattle, WA
Maya Pignatore, PhD.  Psychologist, Omaha VAMC: Omaha, NE
Tennille Nelson, PT, DPT, GCS. Physical Therapist, Ivinson Memorial Hospital: Laramie, WY
Erin J. Bush, PhD, CCC-SLP. Speech Language Pathologist, UW Assistant Professor, Neurogenic Communication Disorders: Laramie, WY
Faith Jones, MSN, RN, NEA-BC.  Care Coordination Specialist: Sheridan, WY
Guest Presenters from Mountain Pacific Quality Health Foundation:
Alona Jarmin, RN, BSN, MSN
Mark Marabella, MA
AND YOU! 

---
*PLEASE NOTE that Project ECHO® case consultations do not create or otherwise establish a provider-case relationship between any UW ECHO in Geriatrics clinician and any person whose case is being presented in a Project ECHO® setting. 
Community Discussion Topics

Previous sessions available for viewing: Please contact WyCOA for more info!

 Community Discussion Topics:

Yours, Mine, and Ours: COVID-19 and the Changing Culture of Infection Prevention

March 25th

Testing Your Infection Prevention IQ

Jennifer Burrell, MHS, CIC

April 8th

Addressing Vaccine Hesitancy

Tonja Woods, PharmD, BCGP

April 22nd

"Show Me the Science"- Finding the Right Agent for a Contact Sport, Surface Disinfection

Amanda Thornton, RN, MSN, CIC, VA-BC

May 6th

The Power of Language in times of crisis

Carmen Bowman, MHS, BSW

May 20th

IP Policies and Roles in Emergency Preparedness

Jennifer Burrell, MHS, CIC

June 3rd

Leading the Charge: Administration and Medical Director Roles in Infection Prevention

Jill Hult, RN, MSAS, LNHA

June 17th

Utilizing Your Assets: Setting Up AIIR Environments

Jennifer Burrell, MHS, CIC

July 1st

Psychological Safety Among Health Care Work Force

TBD

July 15th

Effects of Social Isolation

Maya Pignatore, PhD

July 29th

Impacts of Policy on Long Term Care Throughout the COVID-19 Pandemic

Carmen Bowman, MHS, BSW

 Community Discussion Topics:

Becoming Age-Friendly


Aug 12th

Why Become Age Friendly?

Alona Jarmin, RN, BSN, MSN & Mark Marabella, MA

 Aug 26th

Getting to the Heart of What Matters

 Emma Bjore, MD

Sept 9th

Mentation: Assessing and Addressing Dementia & Depression

 Emma Bjore, MD.  Mary Kerber, MD.  Maya Pignatore, PhD

Sept 23rd

CANCELLED - Join WyCOA and Partners at the VIRTUAL Wyoming Conference on Aging!

Oct 7th

Medications

Tonja Woods, PharmD, BCGP

Oct 21st

Mobility

Tennille Nelson, PT, DPT

Nov 4th

A 5th M: Multi-Complexity

Soo Borson, MD

*one session in November

Dec 2nd

Creating the Business Case: Why Becoming Age-Friendly Makes Good Sense

Alona Jarmin, RN, BSN, MSN & Mark Marabella, MA

*one session in December
---
Seeking Cases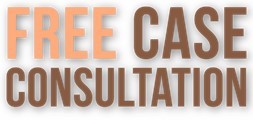 We welcome your presentation of cases for consultation at our upcoming networks!
Benefits of presenting a case: Free case consultation from geriatric experts in their field including sharing of resources including evidence based practice strategies to assist you in your routine practice, increased geriatric knowledge and outcomes, connecting to the geriatric care community of practice by learning and sharing similar challenges, Continuing Education credits, and networking with other geriatric care professionals.
Quotes from participating spokes:
"Thank you so much for the help, we have nothing but good reports to give from all the help we received, it was just incredible!"

"I truly appreciated the excellent feedback during the session-what phenomenal resources!"

"Thank you. Please pass on to the team how beneficial their guidance has been. I've been able to utilize the info/recommendations to many of the professionals I work with. We are proceeding with their recommendations!"

"Thanks a million for the copy of the recommendations."

"It really is for our benefit, for our residents, and what a wonderful opportunity!!"
Download the Case Presentation Form 
Student experence: "I am a first year physical therapy student at the University of Montana. I have attended a couple of your zoom seminars with UW ECHO in Geriatrics. I wanted to thank you for the opportunity to sit in on these meetings. They are inspiring and have really been teaching me about interprofessional communication as well as giving me an insight into the depth of thought and focus into each individual scenario."
---
This activity has been planned and implemented in accordance with the accreditation requirements and policies of the Accreditation Council for Continuing Medical Education (ACCME) through the joint providership of University of Wyoming and Cheyenne Regional Medical Center. Cheyenne Regional Medical Center is accredited by the Colorado Medical Society to provide continuing medical education for physicians.  Cheyenne Regional Medical Center designates this presentation for a maximum of (1.0) AMA PRA Category 1 CreditsTM. Physicians should claim only the credit that commensurate with the extent of their participation.
Nursing CEs approved through the Wyoming Hospital Association. | WyCOA can provide a Certificate of Completion to all other disciplines.
---
To join this community of practice contact:  wycoa@uwyo.edu
|
 (307) 766-2829