About the John P. Ellbogen $50k Competition
The John P. Ellbogen $50K Entrepreneurship Competition at the University of Wyoming (UW) is designed to encourage students in the UW community to act on their talents, ideas, and energy to produce tomorrow's leading businesses. The $50K Competition awards cash prizes to outstanding teams of student entrepreneurs who submit their business plans for new ventures showing significant business potential. The competition encourages teams to act on their dreams and build plans for their own companies and fortunes through a network of students, mentors, investors, and potential partners.
Students from all community colleges and within all disciplines at UW at the undergraduate and graduate levels are welcome to enter the competition. Multi-disciplinary teams that combine members from many disciplines are encouraged, as these teams bring together the variety of skills required for a successful venture.
The John P. Ellbogen $50K Entrepreneurship Competition was originally known as the UW $10K Competition until 2011 and the $30K competition until 2017. The John P. Ellbogen Foundation sponsors this competition and information on their Founder can be viewed here.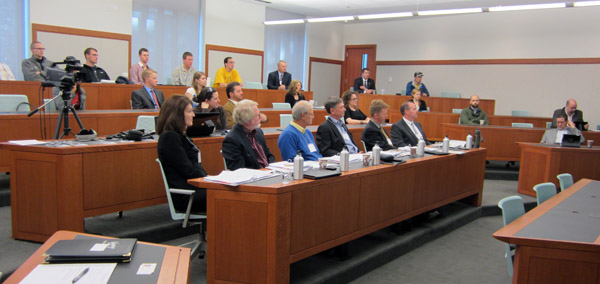 Past Competitions
Click on each picture to see the finalists for that year. Many of our finalists and winners are still in business today!