Scholarship of Teaching and Learning
The Scholarship of Teaching and Learning (SoTL) is a growing discipline focusing on enhancing teaching and learning in institutions of higher education. At UW, SoTL is defined as:
"Systematic inquiry into student learning by integrating the experience of teaching and prior scholarship on teaching and learning and making the findings appropriately public. Thus, building a SoTL community which leads to the assessment and enhancement of student learning."
The Ellbogen Center for Teaching and Learning (ECTL) is offering numerous opportunities this spring to learn more about the Scholarship of Teaching and Learning (SoTL) and to become part of the UW SoTL community.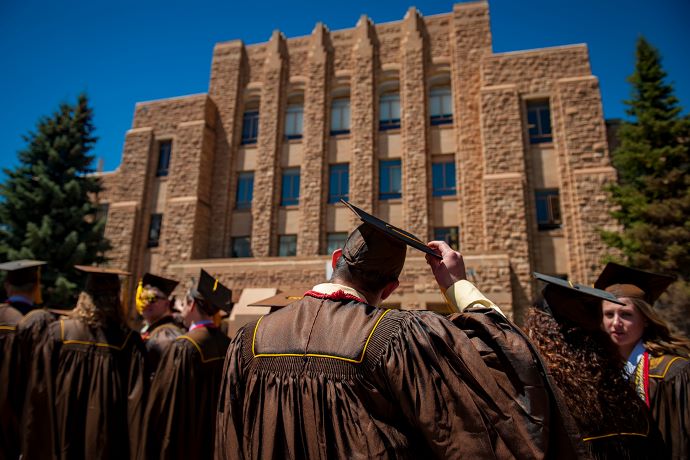 ---
SoTL Events for the Academic Year 2022 - 2023
We invite members of the UW campus community to actively engage with the inquiry of teaching and learning - we invite you to do SoTL! Interested in participating in the Scholarship of Teaching and Learning (SoTL) at UW? Check out our list of opportunities to engage below - we look forward to seeing you soon!
The Ellbogen Center for Teaching and Learning (ECTL) will include SoTL content in each of our Learing Communities that will be offered in the upcoming Academic Year 2022/23. Please visit the ECTL Website for more information and how to apply. 
Attend an ECTL Academy. We look forward to hosting members of the campus community for engaging academies focused on teaching and learning on the following days: September 15, October 21, February 16, and April 3. Academy Program Information and Registration forthcoming (stay tuned to our website for updates). 
Schedule a consultation - visit with Shujuan (Olivia) Wang (swang10@uwyo.edu | (307) 766-4847) to discuss your questions about SoTL research and how to start your project. 
---
A Campus-Wide initiative in SoTL: Lessons Learned and a New Approach
To promote a campus-wide SoTL culture, the ECTL launched the first SoTL initiative at our university with a three-day Summer Institute in 2018. For promoting SoTL more broadly at our university, we examined the experiences of our ECTL and our work with a cohort of participants from a variety of disciplines, a partnership between our business school and an international university, and collaboration with our university Learning Actively Mentoring Program (LAMP) Fellows program. Pre- and post-surveys and interviews were used to find out participants' perspectives regarding what worked well for them, areas of struggle, their department support, and their identity as SoTL scholars. 
This presentation that was given at the SoTL Summit conference in 2021 shows lessons learned from this study and presents a new approach for supporting our next cohort. 
---
Please click the box below to access links about SoTL research and work we have already done at the University of Wyoming. The most recent conference abstracts are highlighted here.

| | | | | |
| --- | --- | --- | --- | --- |
| |       | |       | |
|   |       | | | |
| | | | | |
| | | | | |
|   | | | | |
| | | | | |
| | | | | |
| | | | | |
---
SoTL National Conferences
SoTL International Conferences
November 2 – 5, 2022 – International Society for the Scholarship of Teaching and Learning (ISSOTL)

 

Annual Conference
---
Literature:
Engaging in the Scholarship of Teaching and Learning (Bishop-Clark and Dietz-Uhler, 2012)
SoTL in Action: Illuminating Critical Moments of Practice (Chick 2018)
Writing About Learning and Teaching in Higher Education (Healey et al., 2020) Download Book
The Scholarship of Teaching and Learning Reconsidered (Hutchings, 2011)
How Learning Works: Seven Research-Based Principles for Smart Teaching (Ambrose et al., 2010)
Balancing Acts: The Scholarship of Teaching and Learning in Academic Careers (Huber, 2004)