Current Assessment Activities
Current assessment activities include information on a range of projects and activities recently completed or currently underway to gauge student learning, make improvements, or respond to accountability interests.
National Institute for Learning Outcomes Assessment. (2021). NILOA Current Assessment Activities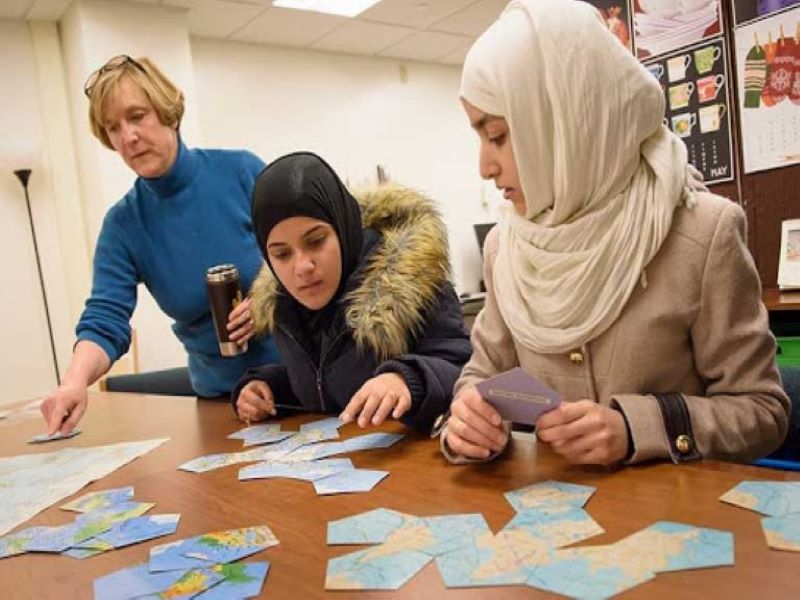 ---
AY 2022/23 Assessment Activities
UW Assessment Matrix - Four programs are participating in the Pilot Year of our curriculum mapping tool.
Assessment Learning Community - Six participants (representing two programs) are participating in our AY 2022/23 Assessment Learning Community. 
Assessment Coordinators - Coordinators attend a monthly meeting and participate in a Trends in Assessment book discussion group. 
ECTL Learning Academies - Assessment work and workshops are highlighted at each Academy in AY 2022/23.
Curriculum Mapping Workshops - Starting June 1, 2023, curriculum maps will be incorporated into Program Assessment Reports for all undergraduate programs. In collaboration with the Office of Academic Affairs, the ECTL is offering workshops to help programs work through curriculum maps, looking at student learning outcomes (SLOs), courses offered, and mapping student learning. In an effort to meet programs where they are, many templates for mapping will be utilized in a workshop format. Please note: these workshops are geared to those responsible for program assessment.

When:

Wednesday, February 1 | 3:30-5:00 p.m.
Thursday, April 13 | 10:00-11:30 a.m.
Wednesday, May 17 | 1:00-2:30 p.m.
Thursday, May 25 | 11:00 a.m.-12:30 p.m.
Wednesday, May 31 | 1:00-2:30 p.m.

Registration: To register, please fill out the registration from.
---
Assessment Learning Community (Fall and Spring)

Let's take some time to talk about assessment! Join the Assessment Learning Community for engaging conversations and to think with your peers about assessment for student learning at UW. We invite you to form teams of 2-4 people who are within your department, division, or program and join this assessment faculty learning community together. This opportunity is open to anyone on campus interested in assessment. Teams will utilize two texts (Degrees That Matter: Moving Higher Education to a Learning Systems Paradigm, and Meaningful and Manageable Program Assessment: A How-To Guide for Higher Education Faculty) and connect with the UW Assessment Coordinators throughout this experience. Expected outcomes include: develop a program assessment plan, establish or revise rubrics, create curriculum maps, and build a culture of assessment.
Application Deadline: Friday, September 2 by 9:00a. Participants will be notified of acceptance by 3:00p on September 2. 
Program Information:


When:

Wednesdays | 1:30-3:00p

     Fall dates: September 21, October 12, October 26, November 9, and November 30

     Spring dates: February 8, February 22, March 8, March 29, and April 12 

Offered:

In-person | Online

Application:  

Applications closed for Fall 2022


Questions:

Heather Webb Springer at

hwebb1@uwyo.edu
It was our pleasure to host the UW Assessment Academy on March 3, 2022. Over 35 colleagues participated in the Assessment Academy and attended a variety of sessions throughout the day related to the great work of assessment for student learning happening at UW. We were honored to highlight work from our colleagues in Academic Affairs, Ellbogen Center for Teaching and Learning, College of Engineering and Applied Science, Haub School of Environment and Natural Resources, College of Education, LAMP, College of Arts & Sciences, and the College of Health Sciences.
We would like to express our sincere gratitude to our colleagues at UW for your continued work and support of assessment for student learning.  
Assessment Academy Feedback:
"I enjoyed the assessment academy.  Engaging in the discussions is important for bringing about an inspired future outlook." | Assessment Academy Attendee Feedback
"Excellent event and particularly enjoyed the upbeat and positive energy.  You all know how to make assessment fun and I think that is important." | Assessment Academy Attendee Feedback
March 3, 2022 Assessment Academy

| | | | |
| --- | --- | --- | --- |
| Session  | Host | Session recording | Materials |
| Welcome/Opening Remarks | Heather E. Webb Springer | Ellbogen Center for Teaching & Learning  | | |
| Assessment Matrix Presentation | Francios Jacobs | Civil and Architectural Engineering and Construction Management | |   |
| A Holistic Approach to Outcomes Assessment | Maggie Bourque | Haub School of Environment and Natural Resources | | |
| Growing Discovery to Include Teaching and Learning: Evolving Assessment from SoTL to Educational Research | Rachel Watson | Learning Activity Mentoring Program | | |
| Student Learning Outcomes (SLOs) are the Promises We Make to our Students  | Janel Seeley | Ellbogen Center for Teaching and Learning | |   |
| Undergraduate Programs Assessment | Andrea Burrows | College of Education | | |
| Graduate Programs Assessment  | Eleanor Downey & Mark Guiberson |  College of Health Sciences | |   |
| Assessment | Steve Barrett & David Mukai | College of Engineering & Applied Science | | |
| | | | |
---
We invite you to visit our Scholarship of Teaching and Learning (SoTL) page for upcoming SoTL engagement opportunities for the Academic Year 2022-23 and our Assessment Ideas page for videos and workshop recordings from Fall Semester 2021.
If you would like to schedule an assessment consultation or request assistance, please contact Heather E. Webb Springer at hwebb1@uwyo.edu.
---
National Assessment Events 
AAC&U Conference on General Education, Pedagogy and Assessment - February 9-11, 2023 | New Orleans, LA
Virtual option also available - click on link for full details
Association for the Assessment of Learning in Higher Education, AALHE - June 5-8, 2023 | New Orleans, LA
The Teaching Professor Conference - June 9-11, 2023 | New Orleans, LA
Higher Learning Conference (HLC) - March 25-28, 2023 | Chicago, IL | various events/workshops/seminars
IUPUI Assessment Institute - October 29-31, 2023 | Indianapolis, IN 
POD Network - Fall 2023