Courses Abroad
Honors College Study Abroad/Away Vision
Our vision is that every Honors scholar should be able to study for a semester abroad or go on a faculty-led international course at least once. We live in a global community; recognizing this and being part of that community are fundamental first steps to full engagement. Additionally, we value the growth and learning that takes place in study away experiences.
Travel Scholarships
We understand the difficulty and challenges that a study abroad program can present to a student. To support students with the financial challenge, Study Abroad scholarships are available from the Honors College and other entities on campus.
2022 Study Abroad Courses
J-term and summer courses are fantastic opportunities to study abroad between the fall and spring semesters so you do not fall behind in your major coursework.
For course descriptions of Honors Faculty-Led Study Abroad courses and to apply, visit the UWYO Abroad portal and search for the course title: https://uwyo-sa.terradotta.com/index.cfm?FuseAction=Programs.SimpleSearch.

For more information about Education Abroad, visit their website: https://www.uwyo.edu/uwyoabroad/index.html.
For additional questions about these courses, please contact the instructor of the class you are curious about.
---
2022 Summer Study Abroad Courses
Contemporary Art in Historic Europe: Italy's Venice Biennale and Germany's documenta
Application Deadline: December 15th
Estimated cost: $3800 PLUS airfare, most meals, and additional excursions
Instructors: Tracey Eckersley, Rachel Sailor
teckersl@uwyo.edu; rsailor@uwyo.edu 
Travel Dates: June 8 - 24, 2022
For sixteen days, we will examine artworks by the world's most important up-and-coming and established artists.
First, we will visit the floating city of Venice and explore the Biennale, nicknamed the "Olympics of art." A welcome dinner and tour of Venice and St. Mark's Basilica is included, and optional trips to a Murano glass-blowing workshop, the Roman Christian mosaics at Ravenna, and a classical concert are available. You will also have opportunities to enjoy the sights and tastes (gelato!) of Venice on your own.
Then we will travel to Kassel and investigate documenta, originally developed to reintroduce contemporary art to Germany after Hitler's censorship. A tour of the city is included. You will also have opportunities to enjoy the sights and tastes (strudel!) of this city on your own. 
This program includes two required 3 credit courses described below:
Course I Contemporary Art: Criticism and Analysis (Dr. Rachel Sailor)  
Are you interested in art but feel intimidated by the "curator-speak" used in museums and galleries? Worried that you don't "get" contemporary art? Want to learn more about how artists from around the world engage with geo-politics, religious conflicts, environmental crises, equity and inclusion, and more? Guided by Dr. Rachel Sailor, you will explore the spectacle of artworks scattered throughout Venice at the Biennale and documental in Kassel, learn how to analyze trends and themes in global contemporary art, discuss its form and content, and write critiques.  
Course II The Politics of Display in European Art Exhibitions (Dr. Tracey Eckersley) 
Have you ever wondered why certain artists become famous? Or how curators choose the artworks that they display in museums and galleries? Are you interested in learning more about museum careers? Guided by Dr. Tracey Eckersley, you will delve into the history of the Venice Biennale and documenta, examining the international politics that have molded these exhibitions and provided notoriety for selected artists. We will address issues of race, gender, and geographic inequality in international art exhibitions while developing an appreciation for the skills and responsibilities of curators, exhibit designers, and museum educators.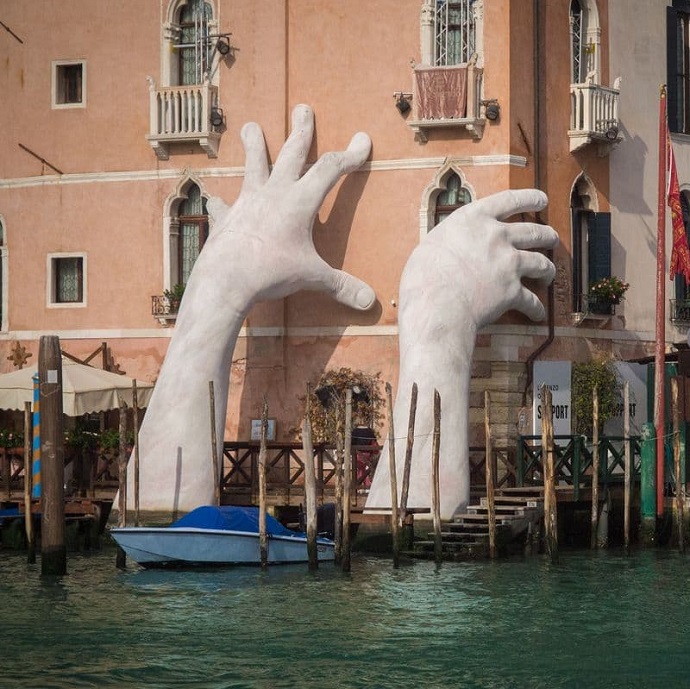 CIEL Middle East: Experiential Learning and the Israeli-Palestinian Conflict
Application Deadline: December 15th
Estimated cost: $4750*
Instructor: Nevin Aiken
naiken@uwyo.edu

Travel Dates: July 28 – August 16, 2022
The Center for International Experiential Learning (CIEL) is a premier non-profit educational travel provider that draws on over a decade of proven programmatic and academic excellence in safely guiding students on experiential learning opportunities through immersive educational travel in conflict-affected regions led by internationally recognized scholars in partnership with local actors and a carefully designed and rigorous program of pre-travel education. 
Participants from UW in CIEL's Middle East program will join other students from universities across the US and UK in immersive educational travel to receive on-the-ground exposure to the people, politics and realities of the Israeli-Palestinian conflict as they transit between the difficult and contested geographies of Jordan, Israel and the West Bank.  As a unique part of their experiential learning program, students will actively engage with politicians, community leaders, non-governmental organizations, faith leaders, academic experts and victims/survivors from all sides impacted by the conflict to hear a comprehensive view of the divergent perspectives, narratives and human stories of people living in the region. As a result of their travel experience in the Middle East, students will return to campus better educated and more nuanced in their thinking about the Israeli-Palestinian conflict and empowered with the knowledge and transferable skills needed to emerge as leaders in addressing issues of division and polarization surrounding complex global problems and in their own local contexts.
*Program fee includes all in-country transportation, accommodations, meal and all program related excursions and entry fees.  Does not include flights to/from region, UW tuition/fees for up to 6 variable upper-division credit hours, $325 study abroad fee or any required vaccinations.
Modern Japanese Society and Culture
Application Deadline: Feburary 1, 2022
Estimated cost: $3500
Instructor: Noah Miles
nmiles1@uwyo.edu
Travel Dates: May 23 - June 10, 2022
Honors travel to Japan is a course designed to expose students to the widest range of Japanese experience. Museums in Japan are spectacular, food is of the highest quality, kindness and respect are typical.
Modern living in Tokyo- How the modern survives tradition: contemporary and historic art, shrines, fashion, food and a bullet train.  Hotel in Tokyo

Buddhist temple in Kyoto- How the ancient survives the modern- shrines and temples, meditation, tourists, tofu, castles, gardens, dance, a bamboo forest. Stay in Shunkoin Buddhist temple.

Hiroshima - the terror and the healing. How can anyone deal with it or not deal with it? Peace Park Museum, parks, Genpaku Dome. Sleep on Miyajima, hotel.
Miyajima- 3000 year old shrine on a little island outside Hiroshima- catharsis and oysters.

Naoshima- Hidden art treasures- four museums, beautiful scenery, the ocean. Hostel

Himeji/Mount Fuji hot spring- one or the other, but definitely one hot spring hotel in the tranquility and Kaiseki ryori!
Travel from Denver to Tokyo, some food, all accommodations, all travel within the Japan, entrance fees. Does not include: tuitions, study abroad fees, spending money, most food.
Shakespeare in England and Italy

Instructors: Peter Parolin and Leigh Selting
parolin@uwyo.edu; selting@uwyo.edu
Estimated cost: $3700*
Application Deadlines: 
December 15th
Travel Dates: May 15, 2022 - June 5, 2022    
Shakespeare in England and Italy will give you a great introduction to the plays of William Shakespeare as texts and ongoing cultural milestones. The class also introduces you to the plays in performance – we attend seven or eight performances at major theatres like the Royal Shakespeare Company and the Globe as well as smaller and regional venues to explore the myriad ways that contemporary artists bring Shakespeare's plays to vibrant life. Finally, the course exposes you to amazing places in England and Italy, especially the great cities where we will stay and the social and artistic institutions that characterize them. Shakespeare set plays in Italian cities as a way of investigating cultural difference. There is a wonderful synergy between our own experience as visitors to England and Italy and Shakespeare's own repeated exploration of cultural encounters across difference.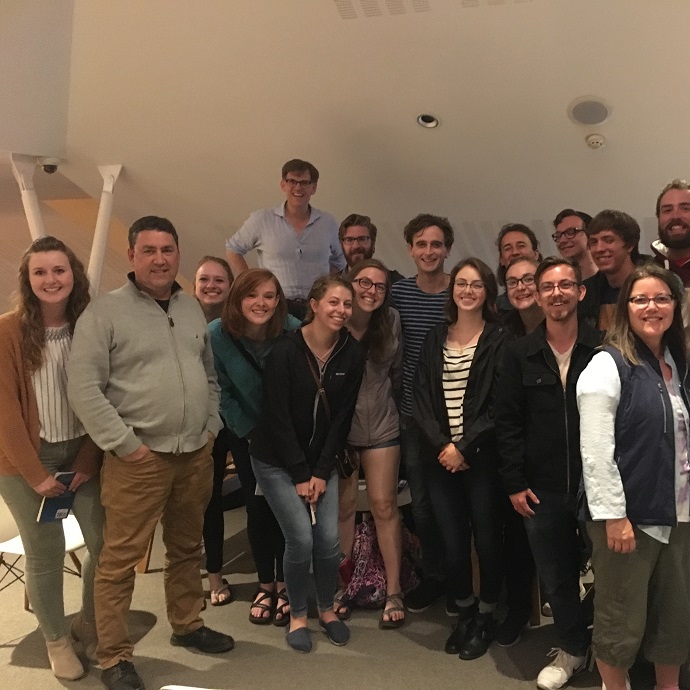 This class welcomes students from all disciplines. We study Shakespeare both as text on the page and as plays staged three-dimensionally in physical space. We consider set, costume design, music, and lighting. We also discuss themes of the plays, which touch on all fields of thought -- psychology, politics, gender, race, sexuality, history, mythology, economics, philosophy, and more.
The tentative travel dates for the class are Sunday, May 15 - Sunday June 5, 2022 (departing from and returning to Denver International Airport).  As well, there will be a few weekend dates in April and early May when the class will meet for required sessions.
The class will travel first to England, where we will spend about four days in Stratford-Upon-Avon, and eight days in London. There may be day trips to sites outside of London. We will then fly to Italy, where we will be based for three days in Vicenza and four days in Venice. In Italy, there will be day trips to Padua and Verona.
*Includes airfare, in-country transportation, accommodations, theatre tickets, excursions, some meals.  Does not include UW tuition/fees, $325 study abroad fee, personal spending money.
UW in Scotland: Stealing Culture
The Intersection of Criminal Law and Museums
Instructors: Nicole Crawford and Darrell Jackson
nicole.crawford@uwyo.edu; darrell.jackson@uwyo.edu  
Application Deadline: October 22
Estimated Cost: $3,500* 
Travel Dates: June 27 - July 14, 2022
In one five-minute sequence, the blockbuster Marvel movie Black Panther raises issues central to the modern museum world, including cultural appropriation and repatriation, the racial composition of museum staffs, and lingering stereotypes regarding visitors of color. Some of these concerns have been in the public consciousness since the 1980s, when the Greek government began campaigning forcefully — and so far unsuccessfully — for the British Museum to repatriate the Elgin/Parthenon Marbles, a group of classical sculptures removed from the Parthenon. But these issues have a fresh relevance today as society increasingly shifts away from a Eurocentric point of view and gains a renewed appreciation for the indigenous culture of formerly colonized nations.
By spending time with international experts and visiting relevant locations in Scotland, England, and Greece, students will analyze all the different forms of theft that directly impact museums: cultural, fraudulent, and physical. By using the Elgin/Parthenon Marbles as the primary case study, this interdisciplinary class introduces students to the laws governing, and the circumstances behind, topics regarding visual arts as cultural goods, international theft and smuggling of works of art, forgery, questions of ownership, architectural preservation, and related matter.
*$3,500 covers all accommodations, entrance fees to museums and historic sites, some excursions, in-country transportation (including public transportation) and some meals.
Not included in cost: Airfare from and to United States, most meals, incidental expenses, COVID testing to enter U.K. if required, cost of passport if you need one. Tuition and fees, $325 in study abroad fees (which includes international insurance).
2022 Study Away Summer Courses
What the River Says: Canyonlands Culture & Climate 
ENR 4890/5890 | 3 credits

Instructor: Courtney Carlson
courtney.carlson@uwyo.edu

Estimated Cost: $5,000 
Info Session: Wednesday, February 9 | 5PM MST Zoom: https://uwyo.zoom.us/j/2184966691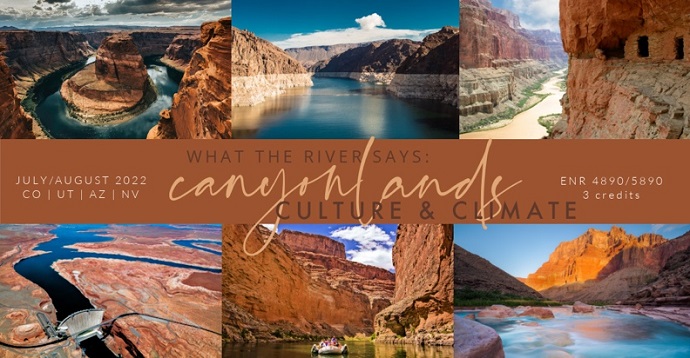 The Colorado River has many stories to tell if we are willing to listen, especially with regard to our changing climate. What the River Says: Canyonlands Culture & Climate is a field course in which you will investigate the histories and cultures of the Colorado River canyonlands, with a special focus on the experiences of the eleven tribes living near what is now Grand Canyon National Park. The course opens with an online component, introducing canyonlands cultures and life-ways, stewardship, tourism, and economic development in the context of climate change. A road trip beginning near the river's headwaters will introduce the four course themes—Origins, Borders, Sustenance, and Pathways—as we visit culturally significant sites in this ecoregion. At the heart of the experience is an eight-day guided raft trip through the Grand Canyon. The purpose of this experience is to achieve a deeper understanding of the region's past and to explore the ideas, practices, and wisdom that will help the Colorado River to sustain life far into the future."The canyon is a place of origin. The canyon is a place where the spirits return to the afterlife. The canyon is a place of wonder, of fear, of life and death. The canyon teaches you humility by its vastness, by its hostility, and by its peace at the same time." – Ed Kabotie, Hopi"The Grand Canyon from the Havasupai perspective is the embryotic, the emergence, the origin of how we came to be. Living at the bottom of the canyon, I feel like I hear the heartbeat of Mother Earth a lot closer than I would on higher ground."– Ophelia Watahomigie-Corliss, Havasupai"If there is a point to being in the canyon, it is not to rush but to linger, suspended in a blue-and-amber haze of in-between-ness, for as long as one possibly can. To float, to drift, savoring the pulse of the river on its odyssey through the canyon, and above all, to postpone the unwelcome and distinctly unpleasant moment when one is forced to reemerge and reenter the world beyond the rim."– Kevin Fedarko, author of The Emerald Mile
HP 3151: Experience of Place
Instructor: Maggie Bourque
maggie@uwyo.edu
Estimated Cost: TBA

Travel Dates:
In-person Field Week: May 16th (Monday) – May 20th (Friday)
Laramie-based with local travel; overnight May 18th and 19th at Hynds Lodge (Curt Gowdy) 
Online – asynchronous: May 23-June 10 (Summer Session 3A)
We'll have once-weekly Zoom check-ins; the day/time will be determined based on student schedules and availability.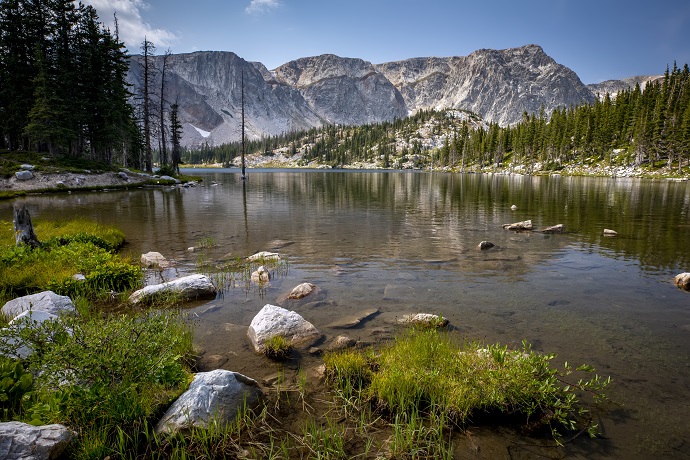 Have you ever wondered what makes a place special? This course will explore the theory, practice, and experience of place by exploring and responding to local landscapes, engaging with texts from expansive fields of study, building reflective practice, and thinking big to understand, challenge, and represent the power of place.
We'll explore ideas coming from scholars, artists, journalists, and other voices in environmental studies, anthropology, literature, ecology, architecture, philosophy, cultural studies, art, Indigenous studies, and more as we answer big questions: What does it mean to experience a place? How do we read a landscape? How do places inform our humanity and how does our humanity shape places? 
The course kicks off with an intensive, Laramie-based field week, May 16-20, 2022.
Beginning on campus and using the surrounding landscapes as our "classrooms," the course continues until June 10th online, in a mix of individual, small-group, and full-class interaction, making the most of in-person and flexible online experiences. Class will culminate in sharing individualized creative, public-facing, or scholarly projects.
Apply to enroll: https://forms.gle/cjsQuuJpi1okDmjk9
Information Session:
Tuesday, March 1 (first day to register for summer session!) @ 12:30pm
Join on Zoom: https://uwyo.zoom.us/j/3072232072
Proposed Courses for Jterm 2023
*These are courses that are currently in exploratory stages.
Political Revolucion, Cultural Evolucion: Study Abroad in Paris, Barcelona, and Ronda
Instructors: Lori Howe and Zach Taylor
lhowe@uwyo.edu; ztaylor1@uwyo.edu
The A&S Core Global aspect of the course compares ancient and modern geopolitical elements of Spain to those of the U.S., while the Human Culture aspect explores ancient and modern art, dance, music, food, architecture, and religions. Political revolution influences cultural evolution, and vice versa; this joint exploration illuminates the complex, ancient threads, woven together over millennia, depicting the vibrant nation of España.
After three splendid days in Paris, we will explore exciting, urban Barcelona before then moving south to the historic, iconic pueblos blancos, or white mountain towns, of Andalucía. We will be headquartered in the walled city of Ronda, famed for its ancient architecture, culture, food, and museums.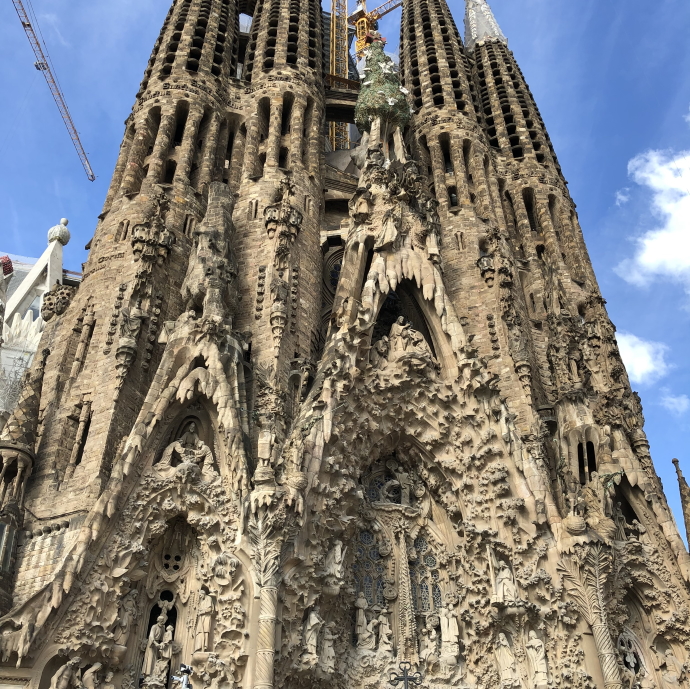 Buddhism in Thailand

Application Deadline: TBA
Estimated cost: $2795-2995
Instructor: Kate Hartmann
Catherine.Hartmann@uwyo.edu


Some bad news: life is stressful, unpredictable, and full of pain and suffering. It's true now and it was true in the 5th Century BCE when the Buddha lived. Some good news: the Buddha claimed to have discovered a path by which people could escape this pervasive suffering. In the process, he planted the seeds for a religious tradition that has been influential across Asia and, more recently, the modern West.
In this course, we will explore the diverse ideals, practices, and traditions of Buddhism while exploring the ways Buddhism is lived and practiced in Thailand. We will explore key ideas from the Buddhist tradition about impermanence, desire, and the nature of the self, and ask how these ideas were taken up and reimagined as Buddhism developed.
The course has two primary goals. First: to understand how, in various times, places, and cultural contexts, the Buddhist tradition diagnosed the origins of human suffering, imagined the goal of freedom from suffering, and proposed a path to such freedom. Second: to understand the relationship between Buddhist scriptural traditions and Buddhism as experienced in everyday life by people in Thailand. What do Buddhists seem to be doing? How does Buddhism play a role in their daily lives? How do we think that this daily practice relates (or does not relate) to scriptural sources?
We will explore these questions in Thailand as we visit gorgeous temples, shop at the floating market in Bangkok, relax on the beaches of Pattaya, volunteer at Elephant Nature Park, eat delicious Thai food, and much more!