Services Map
For service descriptions see the color coded list below the map.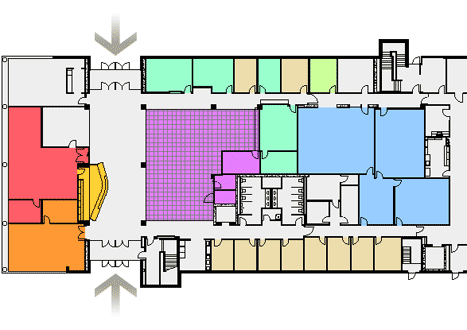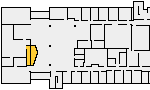 The receptionist at the IT Front Desk will provide assistance and answer questions about IT services. The IT Front Desk can also assist with individual or department software needs, provide information about IT Computer Training workshops and other IT services.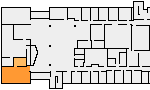 Contact UW Departmental Computer Sales for a sales consultation at 766-2875 or email itsales@uwyo.edu.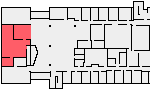 The Help Desk is the first place to contact for computer related help, password issues, or other computing needs. Serving students, faculty, and staff the Help Desk is the single point of contact that provides timely and professional phone, email, online chat, and remote support on hardware, software, connectivity, and UW computer access. For help, your options are: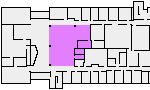 Complete student assignments or gather for group work in the Student Computer Lab. This 24-hour lab is staffed with helpful lab assistants who are available to answer questions. The UW student computing system contains various software packages needed to complete class assignments. Faculty and staff are also welcome.
The Telecom Help Desk provides installation and troubleshooting support for network data connectivity, cellular, and telephone services, including Voice-over-IP (VoIP) telephony. Working closely with IT Telecommunication and Systems Services (TSS) staff, the Telecom Helpdesk provides customer service to campus departments, faculty, staff, and students and schedules technical staff for repairs and maintenance. To contact the Telecom Helpdesk, ITC room 326, call 307-766-HELP (4357), option 2 or email TelDesk@uwyo.edu.
IT Billing Services
The IT Billing Services staff provide billing services for all IT services, including telephone, cellular, data storage, and server support. To contact IT Billing Services, ITC room 326, call (307) 766-2965 or email ITbill@uwyo.edu.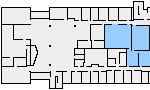 State-of-the art Training Classrooms are the location for IT's various technology training classes. Find more information on the IT Training web pages.
The Service Center walk-in area provides expert level advice, troubleshooting, and assistance on software and hardware. Students get help and advice on their computing needs; quick evaluation on the spot for employees and students; and departments can drop off and pick up departmental computing equipment for repair.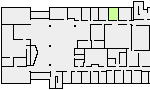 Get expert help with the planning, placing, and use of technology in the classroom from Classroom Technology Support. The support team for classroom technology is managed by IT's Instructional Technology Manager. This office works closely with Facilities Planning and the Ellbogen Center for Teaching and Learning to create technology-based learning spaces and classrooms.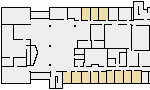 Desktop Support Consultants
Professional departmental consultants provide in-office, over-the-phone, remote, and walk-in computer support to UW faculty and staff.
Academic Support Unit
The Academic Support team is available to answer questions about student computing and other related issues including wireless, student login, and academic software. This is also the team to talk to about departmental student computer lab staffing needs.
Academic Support Development Lab
Student computer lab software installations are developed and tested in the Academic Support Development Lab. Instructors contact this group to have their class software loaded and tested on the student lab system.