Minor in Aging Studies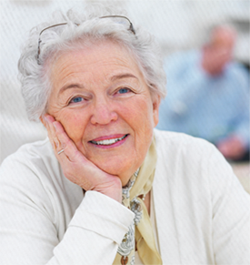 The field of geriatric health offers opportunities in traditional health care settings and in new settings as the aging baby boomers redefine "geriatric care." Consider the variety of professionals needed to design and create alternative community living environments. Imagine the excitement of being involved in wellness and preventative geriatric programs such as healthy nutrition for older adults or exercise for improved quality of life. Whether your interest is in hospital or residential in-home care, or the many other healthcare fields available, a minor in aging studies will compliment your major in the health professions.
Minor Requirements: (18 credit hours total)
Courses:
Core Area
Medical Terminology – NURS 2240
Fundamentals of Aging – FCSC 2110
Internship – HLSC 4985

Electives (9 credits hours – 6 credits must be outside student major)
An interdisciplinary program, current approved courses are offered through the College of Agriculture, College of Arts and Sciences, and College of Health Sciences. Here is a complete list of approved courses.
Checklist:
Academic Standards:
At least 12 credit hours in a minor must be from courses that are not being counted toward the student's major. No grade below a C is acceptable for courses applied to the minor. 
Background Check:
Students seeking the minor in Aging Studies will be required to obtain a background check. Please contact us for specific information.
Program Plan:
Complete the
Program Plan
of Study with both your major academic advisor and your minor advisor.
Contact:
Catherine Phillips Carrico, PhD
Clinical Associate Professor & Associate Director
Wyoming Center on Aging
www.uwyo.edu/wycoa
College of Arts & Sciences
Ross Hall 412
1000 E. University Avenue
Laramie, WY 82071
Work: (307) 766-6687
ccarrico@uwyo.edu