Scholarship Opportunities
Scholarships are gifts and do not need to be repaid. Generally, the University of Wyoming offers scholarships based on merit, financial need, or to specific student populations. Be sure to file your FAFSA to be considered for financial need based awards in the following school year.
---
Scholarships Awarded in WyoScholarships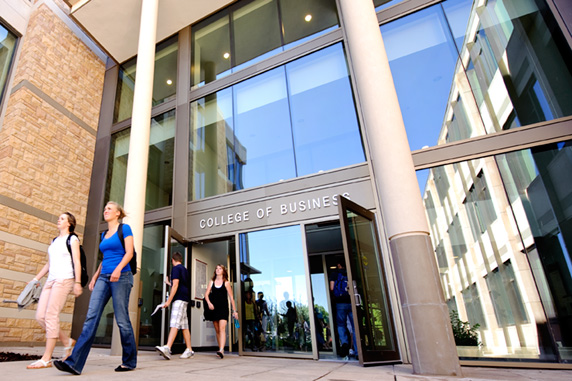 Log into WyoScholarships
Click the "Sign In" button in the top right corner
Sign in with your UW Username and Password

If you are a first time user, complete the general application questions when prompted and click "Finish and Submit" when you have completed them.

You can now view all our offered scholarships by going to Opportunities > Ours or Opportunities > Recommended, and from there you can click "Show Filters" to filter by your College or Department.
All of the scholarships for the selected department will display.
---
External Scholarships
External scholarships are developed and funded by organizations external of UW. They're available to the public and can potentially help students cover the costs of their education and education-related expenses. Student eligibility rules are created by the organization offering the scholarship and can depend on many factors. If you are a student who has been awarded an external scholarship or are a donor/organization who is funding an external scholarship, please review the External Scholarships page for more information.
---