Featured Story
UW Graduate Student Chases Storms
September 18, 2015 — Storms in the Great Plains have the potential for massive destruction and can endanger many residents of those areas. Dana Mueller's research might just help keep those people safer in the future.
Top Stories
Campus Announcements
Events
This Week at UW
Club Sports
UW Women's Rodeo Team Remains Steady
September 28, 2015 — The University of Wyoming women's rodeo team continues to be a surprising Central Rocky Mountain Region (CRMR) contender this season.
Feature Columns
Wyoming Business Tips for Oct. 11-17
October 2, 2015 — A weekly look at Wyoming business questions from the Wyoming Small Business Development Center (WSBDC), part of WyomingEntrepreneur.Biz, a collection of business assistance programs at the University of Wyoming.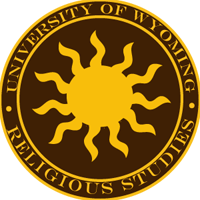 UW Religion Today: Morality: The Face of Public Christianity
September 30, 2015 — A non-Christian who read recent newspapers to learn about Christianity might arrive at the following picture. Christianity believes that marriage is between a man and woman, so no marriage between members of the same sex. Christianity believes life begins at conception, so no abortion and no stem cell research. Christianity believes that God created the universe, so evolution should not be taught. Sexual activity belongs in marriage, so no premarital sex.