Chad Baldwin
Institutional Communications
Bureau of Mines Building, Room 137
Laramie, WY 82071
Phone: (307) 766-2929
Email:
cbaldwin@uwyo.edu
Featured Story
UW Summer Program Provides Research Experience for High School Students
September 28, 2016 — Like many high school students, Wolf Star Duran spent part of her summer working. But, unlike most of her peers, she conducted a research project and learned about college life through a summer program at the University of Wyoming.
Top Stories
Campus Announcements
Events
This Week at UW
Club Sports
UW Women Third at Sheridan College Rodeo
September 26, 2016 — When the season started, University of Wyoming Rodeo Coach George Howard said he had at least a dozen good team members in goat tying. The problem: He can only select four Cowgirls each week to make up a team; others can compete as individuals.
Feature Columns
Wyoming Business Tips for Sept. 25-Oct. 1
September 16, 2016 — A weekly look at Wyoming business questions from the Wyoming Small Business Development Center (WSBDC), part of WyomingEntrepreneur.Biz, a collection of business assistance programs at the University of Wyoming.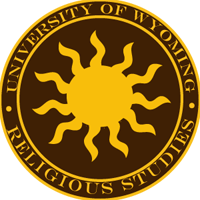 UW Religion Today: Are You the King? Jesus and Pontius Pilater
September 28, 2016 — The exchange between Jesus and Pontius Pilate contains one of the most famous questions of history. When the Jerusalem priests brought Jesus to Pilate, the first question Pilate asked was, "Are you the King of the Jews?" (Luke 23). All four New Testament gospels have him ask the question in these exact words, and three of them present Jesus as replying, "You say so."
Articulation Agreements