University Public Relations - Institutional Communications
Chad Baldwin
Room 137, Bureau of Mines Building, Laramie, WY 82071
Phone: (307) 766-2929
Email:
cbaldwin@uwyo.edu
Featured Story
April 18, 2014 — A team of researchers including University of Wyoming scientists has documented the longest migration of mule deer ever recorded, the latest development in an initiative to understand and conserve ungulate migration in Wyoming.
Top Stories
Campus Announcements
Events
April 17, 2014 — An internationally acclaimed leader in the field of drug addiction will speak Thursday, April 24, at 7 p.m. in Room 214 of the University Wyoming Classroom Building.
April 14, 2014 — To celebrate Earth Day, students and organizations at the University of Wyoming are planning a campus cleanup, glass recycling drop-off and clothing drive, plus speakers, forums, film screenings and numerous other activities.
This Week at UW
Students in the News
Club Sports
April 15, 2014 — It's tough to catch the top two teams when both place ahead of you in the standings.
Feature Columns
April 18, 2014 — A weekly look at Wyoming business questions from the Wyoming Small Business Development Center (WSBDC), part of WyomingEntrepreneur.Biz, a collection of business assistance programs at the University of Wyoming.
March 26, 2014 — A monthly look at the night skies of the northern Rocky Mountains, written by astronomers Ron Canterna, University of Wyoming; Jay Norris, Challis, Idaho Observatory; and Daryl Macomb, Boise State University.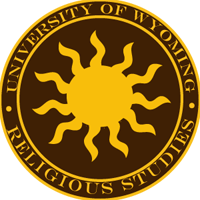 April 16, 2014 — There are two religious stories that Americans tell about the United States of America. One is that our nation is the land of religious freedom. We like to boast that we are the world's most religiously tolerant and, that from the beginning, people came here to escape religious persecution and laws that prevented them from worshipping according to their conscience.
Share This Page:
2013 Spring Health Sciences Commencement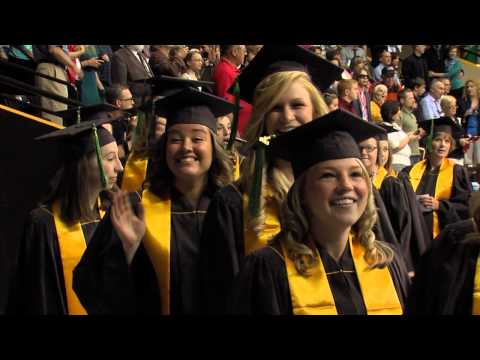 College of Health Sciences Class of 2013 graduates and families enjoy commencement ceremonies in the UW Arena-Auditorium. (UWTV)
Read more.