University Public Relations - Institutional Communications
Chad Baldwin
Room 137, Bureau of Mines Building, Laramie, WY 82071
Phone: (307) 766-2929
Email:
cbaldwin@uwyo.edu
Featured Story
March 10, 2014 — University of Wyoming astronomer Mike Pierce is a member of a team that is planning for the science to be explored with the Thirty Meter Telescope (TMT), a cooperative international project that will become the most advanced and powerful optical telescope on Earth.
Top Stories
Campus Announcements
Events
March 6, 2014 — Felicia Follum's "East Meets West" will be on display March 10-April 10 in the University of Wyoming Union's Gallery 234. A reception will be held April 4 from 5-7 p.m. in the lower level of the Wyoming Union. Refreshments will be provided.
March 5, 2014 — The University of Wyoming Department of Music Faculty Recital Series will present "From Paris to Prague: Two Masterpieces," Thursday, March 13, at 7:30 p.m. in the Buchanan Center for the Performing Arts concert hall. The recital is free and open to the public.
This Week at UW
Students in the News
March 11, 2014 — Students from Casper, Greybull, Laramie and Veteran received the top awards at the recent Wyoming State Science Fair at the University of Wyoming. More than 300 students representing 26 schools attended the annual science fair.
March 10, 2014 — Students from the University of Wyoming will spend their spring breaks working on projects ranging from conservation efforts in Trinidad to assisting homeless youths in San Francisco.
Club Sports
March 11, 2014 — With four individuals in the top 10 after the first race of the United States Collegiate Ski and Snowboard Association (USCSSA) national championships at Lake Placid, N.Y., the University of Wyoming Cowgirls have claimed the early team lead.
Feature Columns
March 7, 2014 — A weekly look at Wyoming business questions from the Wyoming Small Business Development Center (WSBDC), part of WyomingEntrepreneur.Biz, a collection of business assistance programs at the University of Wyoming.
February 26, 2014 — A monthly look at the night skies of the northern Rocky Mountains, written by astronomers Ron Canterna, University of Wyoming; Jay Norris, Challis, Idaho Observatory; and Daryl Macomb, Boise State University.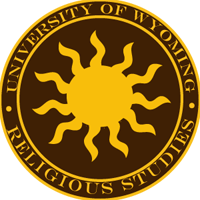 March 6, 2014 — Poll results released Tuesday indicate that 50 percent of American citizens think that the United States' Constitution guarantees gay couples the right to marry. The poll, conducted by the Washington Post and ABC News, shows that Americans are increasingly accepting the logic laid out by the Supreme Court in the June 26, 2013, decision ruling unconstitutional the ban on gay marriage found in the Defense of Marriage Act (DOMA).
Share This Page:
2013 Spring Health Sciences Commencement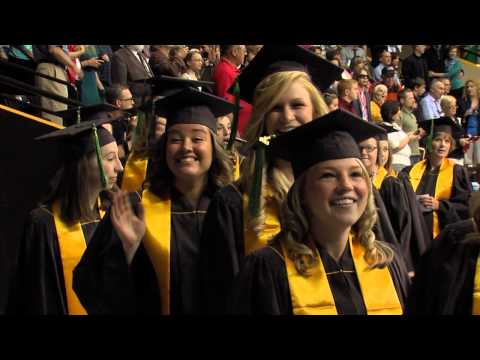 College of Health Sciences Class of 2013 graduates and families enjoy commencement ceremonies in the UW Arena-Auditorium. (UWTV)
Read more.