Events & Trainings
We are delighted to host two featured events this fall, along with our annual joint programs: Scholarly Writing Practices (fall) and Scholarly Writing Techniques (spring).
FEATURED EVENTS: FALL 2022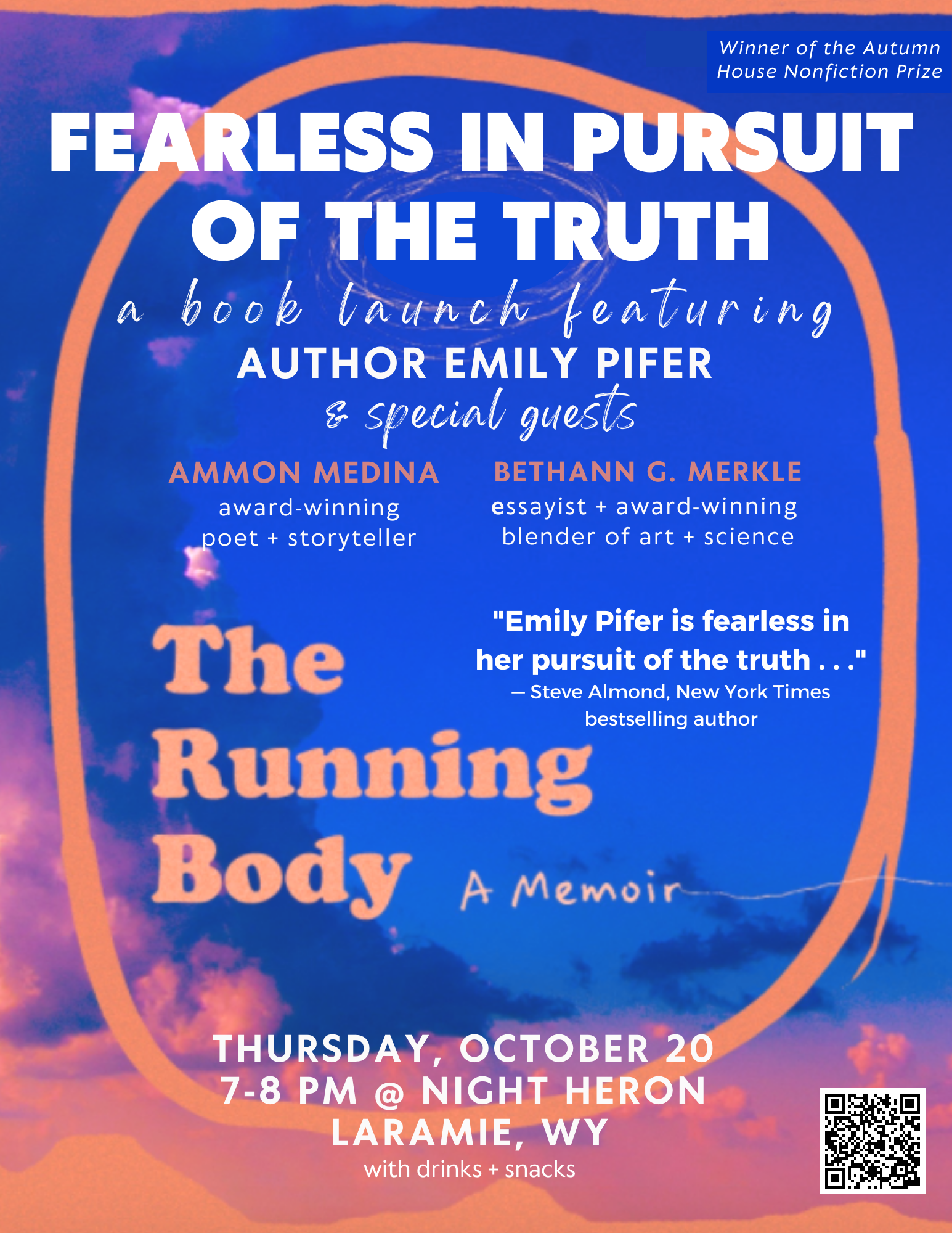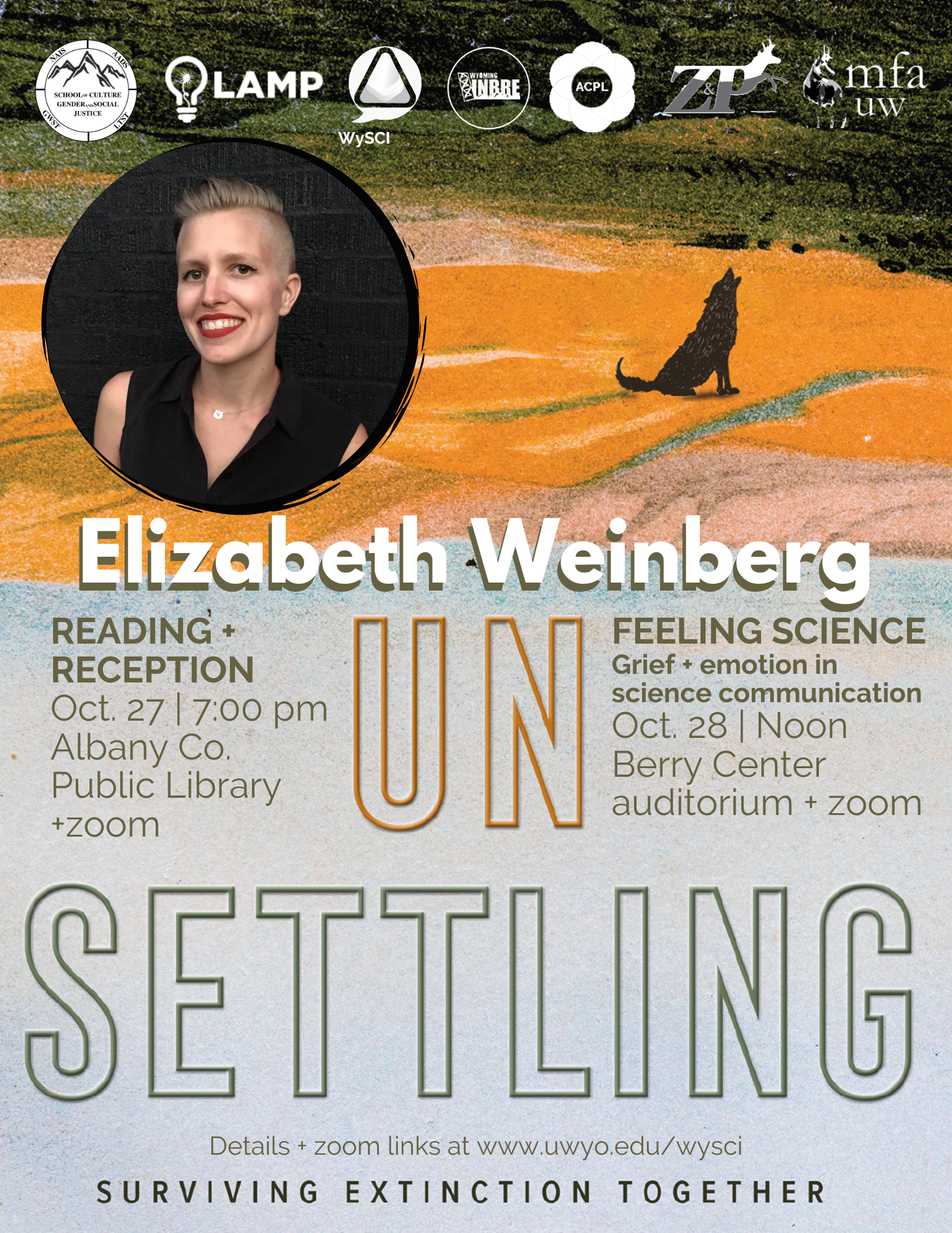 Fearless in Pursuit of the Truth - 10/20, 7:00 pm at Night Heron

Unsettling: Surviving Extinction Together - 10/27 and 10/28, various locations in Laramie & on Zoom
Visit our events calendar for more details on these events & training programs.
---
What we offer
WySCI offers a number of programs and resources and serves as a hub whereby the UWyo community can connect with additional programs, courses, and resources.
See the menu on the left or click below for details about:
Get SciComm Training
Additional WySCI Resources & Services
SciComm Courses at UWyo - includes recommendations for concentrations, minors, double-majors, and master's programs which are synergistic with careers in or including effective, inclusive scicomm
SciComm Resources Across Campus
SciComm Funding and Employment Opportunities at UWyo and beyond