WyoRefunds Setup
WyoRefunds is quick and easy to get setup!
The University of Wyoming is now offering a new, simpler refunding process for all current and future students. WyoRefunds allows students to have credit balance refunds directly deposited into an existing bank account. WyoRefunds ensures that students receive 100% of their student refunds quickly and securely. To set up your WyoRefunds e-refunding preference, follow these simple steps:
1.  Log into WyoWeb by clicking on the Students link under WyoRecords.
2.  Click on the Student Account tab:
3.  Click on the WyoRefunds button:
4.  To set up your bank account, click on the Set Up Account button. NOTE: You will need to set up 2-Step Authentication in the Financial Portal to add or change your refund account. Please contact us at sfs@uwyo.edu if you encounter an issue:
5.  Enter your banking information and confirm:
Make sure you select the correct account type: Checking or Savings
If you are unsure of your routing or account numbers please verify them with your bank.
DO NOT enter your Debit Card number here - the numbers on your card are DIFFERENT than your bank account!
Make sure the "Name on Account" is the person who holds the bank account.
The billing address should be the address you receive bank statements at or the address associated with your bank account.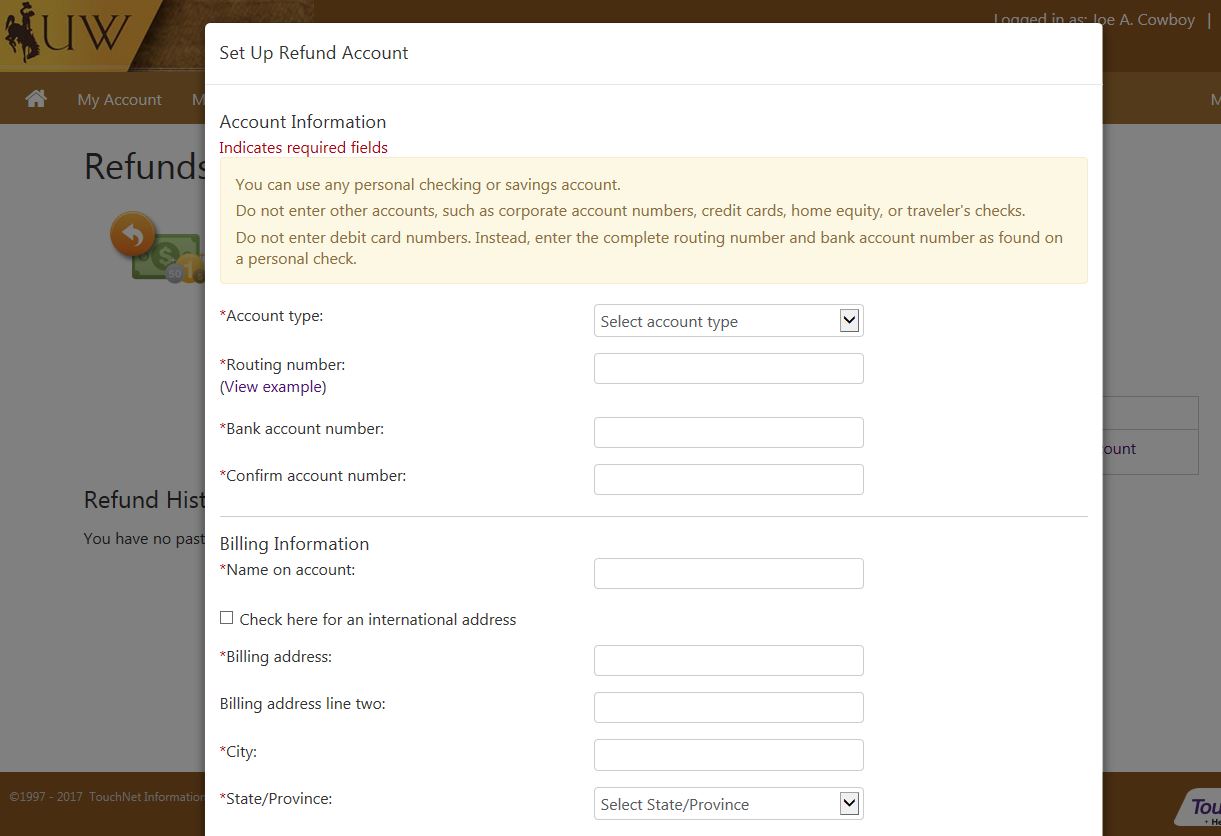 Now all of your refunds will be directly deposited into the bank account you have set up!
Remember, if you change your bank account or get a new one, please update it in WyoRefunds!