Contact Us
Department of Geology and Geophysics
1000 E. University Ave.
Laramie, WY 82071-2000
Phone: 307-766-3386
Fax: 307-766-6679
Email: geol-geophys@uwyo.edu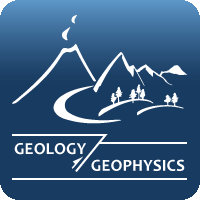 Professor Art Snoke Honored At GSA Section Meeting
June 30, 2014
Professor Art Snoke was recently honored at the GSA joint Cordilleran-Rocky Mountain sectional meeting held May 19–21 in Bozeman, Montana, for his career contributions to the geosciences. The honoring symposium was titled, "The Eclectic Tectonic Legacy of Arthur Snoke." The symposium included two sessions: Metamorphic Core Complexes at Age 35 and Comparative Anatomy and Tectonic Evolution of Continental Margins from the Precambrian to Recent. ​The sessions were organized by two of Art's former students, Al McGrew (PhD, 1992) and Walter (Bill) Sullivan (PhD, 2007) with help from Phyllis Camilleri, Tom Kalakay, Josh Schwartz, and Cal Barnes long-time colleague from Texas Tech). A post-meeting field trip to the Anaconda metamorphic core complex was associated with the Snoke Symposium, and co-led by former Snoke MS student Tom Kalakay.  
15 of Art's MS and PhD Students were able to participate (see photo below), and over 100 of Art's colleagues from universities around the United States ​came to the talks and post session celebration. A keynote talk given by fellow UW Geology and Geophysics Department Professor Barbara John led off the second day of the celebration talks.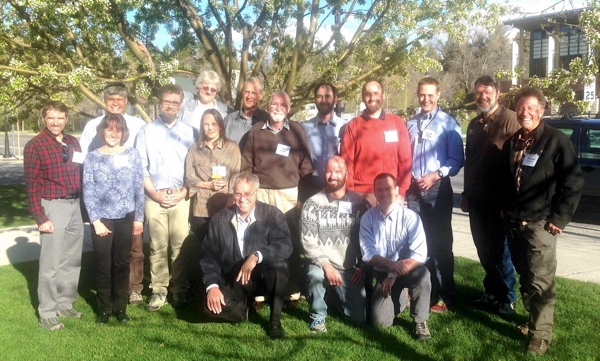 Photo: Back row, standing (from L to R). Hugh Hurlow, Dede Bohn, Phil Resor, Jamey Jones, Al McGrew, Phyllis Camilleri, Doug Yule, Art Snoke, Bill Sullivan, Rory McFadden, Aaron Otteman, Dan Jones, Tom Kalakay. Front row, kneeling (from L to R). Karl Mueller, Jon Bushey, Josh Schwartz.
Contact Us
Department of Geology and Geophysics
1000 E. University Ave.
Laramie, WY 82071-2000
Phone: 307-766-3386
Fax: 307-766-6679
Email: geol-geophys@uwyo.edu