Contact Us
Department of Geology and Geophysics
1000 E. University Ave.
Laramie, WY 82071-2000
Phone: 307-766-3386
Fax: 307-766-6679
Email: geol-geophys@uwyo.edu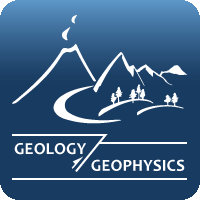 UW's Frost Accepts Two-Year NSF Appointment
October 6, 2014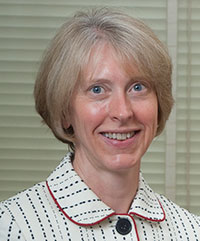 Longtime University of Wyoming geology professor and administrator Carol Frost has accepted a two-year appointment with the National Science Foundation to serve as director of its Earth Sciences Division.
"I wish to thank the university for allowing NSF to 'borrow' Carol," says Roger Wakimoto, associate director for NSF's Geoscience Directorate. "She will be a tremendous asset to the earth sciences community in her new capacity."
Frost will serve as NSF's principal spokesperson in the area of earth sciences, directing all Earth Sciences Division activities, including assessing needs and trends in geosciences research and education, allocating resources, implementing overall strategic planning, and setting policy. The senior executive service-level appointment required a personal meeting with and approval by NSF Director France A. Córdova.
"This is an opportunity for me to contribute to the nation's science and education mission at the highest level, and it offers a chance to learn new capabilities and skills," says Frost, who begins her new appointment Dec. 15.
Frost, who will retain her UW faculty position, says she will return periodically during the two-year NSF appointment to maintain her research program at UW.
"This is a major appointment and a high honor for Carol," says Bill Gern, UW's vice president for research and economic development. "The good news for the university is that she will return with extremely in-depth knowledge of the inner workings of NSF."
NSF is an independent federal agency that supports fundamental research and education across all fields of science and engineering.
Frost joined UW's Department of Geology and Geophysics in 1983, after receiving her Ph.D. in earth sciences at Cambridge University in the United Kingdom. From 2006-2013, she served as founding director of UW's School of Energy Resources, associate vice president for research and economic development, vice president for special projects in the office of the president, and associate provost.
Among her accomplishments at UW is development of the university's isotope geology laboratory, a world-class facility that has played a key role in a variety of research projects based in Wyoming, the western U.S. and various foreign locations.
Her published research record is extensive, with more than 125 articles in peer-reviewed journals or books -- on topics ranging from the origins of the Wind River and Teton ranges to the geochemistry of water co-produced with oil and gas. She served as science editor of the journal Geosphere from 2009-2013 and is co-author of a geology textbook published by Cambridge University Press earlier this year.
Frost's excellence in the classroom, as a scholar and in service to the state has been recognized with UW's George Duke Humphrey Distinguished Faculty Award; College of Arts and Sciences Extraordinary Merit awards for teaching and research; the Ellbogen Meritorious Classroom Teaching Award; and the Carnegie Foundation/CASE Wyoming Professor the Year Award.
Contact Us
Department of Geology and Geophysics
1000 E. University Ave.
Laramie, WY 82071-2000
Phone: 307-766-3386
Fax: 307-766-6679
Email: geol-geophys@uwyo.edu