Marcella Wildeman: 1st Jonas Nurse Leader Scholar
Following a competitive written application process, the University of Wyoming Fay W. Whitney School of Nursing named Marcella Wildeman the first Jonas Nurse Leader Scholar in the school's history. Wildeman is from Torrington and is currently working toward earning a doctorate of nursing practice (DNP) degree through the school's DNP program.
The Jonas Nurse Leader Scholar Program and application process
The Jonas Nurse Leader Scholar grant program, through the Jonas Center for Nursing and Veterans Healthcare, awarded a matching $10,000 grant to fund one scholarship for a DNP student at the University of Wyoming. The grant is matched by $10,000 from the Fay W. Whitney School of Nursing. In this last spring semester, DNP students were encouraged to apply for the grant. "The winning application must demonstrate commitment to leadership as an advanced practice nurse," says DNP Program Director Ann Marie Hart. She says the UW Jonas Scholar will be exposed to some of nursing's top leaders and innovative leadership principles.
Wildeman's Leadership Project
Wildeman, as recipient of the Jonas Nurse Leader Scholar award, will work closely with a nursing faculty mentor to carry out a project to develop her leadership goals. Wildeman describes her project as follows:
"I have worked as an emergency medical technician, health unit secretary, a certified nursing assistant, and as a registered nurse. I have seen first-hand how coordination of care and teamwork dramatically affects patient care. I have learned to value every member of the healthcare team as we all help to achieve the ultimate goal of providing quality, patient-centered care. [So] I would like to direct my efforts at improving the relationship between physicians and nurse practitioners."
Wildeman continues, "Education frequently resolves conflict, and therefore I would like to explore some ideas about providing unbiased education to medical students and nurse practitioner students about this relationship and its effects on patient care. A podcast, pamphlet, or even on-site lectures are some potential modalities for relaying the information. The goals of this education would be to establish a new and improved relationship between these professions that fosters mutual respect, collaboration, teamwork, and confidence in practices."
Not only does Wildeman think it important to teach students the afore-mentioned ideals, but has plans for re-educating practicing providers as well: "This education could potentially be provided at conferences, continuing education programs, or during workplace orientations. I hypothesize that cultivating this relationship will improve job satisfaction, reduce work-related stressors, and ultimately improve patient outcomes."
The Jonas Center for Nursing Excellence

The Jonas Center and the UW School of Nursing are part of a national effort to stem a national nursing faculty shortage and prepare future nurses as America's health care system continues to evolve. The Jonas Center for Nursing Excellence is nationally recognized for its commitment to advancing nursing scholarship, supporting innovative clinical practice and developing outstanding nursing faculty. Wildeman will join nearly 600 future nurse educators and leaders at 110 schools supported by Jonas Center programs nationwide. The scholarships support nurses pursuing Ph.D. and DNP degrees, the terminal degrees in the field. The Jonas Center, the leading philanthropic funder for nursing, helps to meet a critical need as evidenced by data from the American Association of Colleges of Nursing (AACN). The data reveal that 2013 saw the lowest enrollment increase -- due primarily to a shortage in qualified faculty -- in professional RN (registered nurse) programs during the past five years.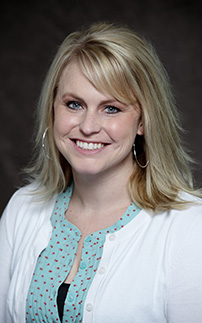 Jonas Nurse Leader Scholar