Stable Isotope Facility
Berry Center RM 214
Laramie, WY 82071
Phone: (307) 766-6373
Email:
uwyosif@uwyo.edu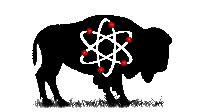 Welcome to the Stable Isotope Facility!
      The Stable Isotope Facility is located in the Berry Biodiversity Conservation Center, where there has been a laboratory designed specifically for an isotope facility.  The facility is equipped with two Finnigan Delta+XP and a Delta V continuous flow inlet Stable Isotope Ratio Mass Spectrometers (IRMS).  All instruments are configured for the analysis of H, C, N, and O. These mass spectrometers are connected to eight different peripheral devices, helping to meet the growing demands of researchers and students on campus. A laser based Liquid Water Isotope Analyzer from Los Gatos Research and a Picarro analyzer are used for isotopic  measurements of H and O of waters.  The laboratory provides many sample prep devices including vacuum extraction lines, micro balances, ovens, centrifuge, freeze dryer, and grinders for users on campus.  The newest additions to the facility are a GC in-line with a quadrupole mass spec and a GC-C isotope ratio mass spectrometer(Delta V) for exploring compound specific work.  This instrumentation is available to qualified University of Wyoming researchers.  UWSIF DOES NOT perform these analyses. 
_____________________________________________________________
The UW Stable Isotope Facility has made quite a few changes recently.  All samples are now submitted on-line and a new login system has been implemented in order for you to be able to view your reports and invoices on-line.  Please feel free to login and view some of your jobs that have already been submitted.  We appreciate the business of our clients and welcome any suggestions on how to better serve you.  Feel free to contact us with any suggestions or if something is not working correctly.
Share This Page: